Running a business is challenging, but there are many tools you can use to simplify your business processes and make your day-to-day operations efficient. One of the best tools your company can invest in is a Job Scheduling App. While a job scheduling tool can make business more manageable, not every system on the market is suitable for your business, and not every software provider offers the best training and support. At Eworks Manager, we pride ourselves on providing an all-in-one system ideal for a variety of industries, and our support team offers comprehensive training and ongoing support to ensure that your team can use our Job Scheduling App successfully.
Discover our Job Scheduling App and the advantages of using our system.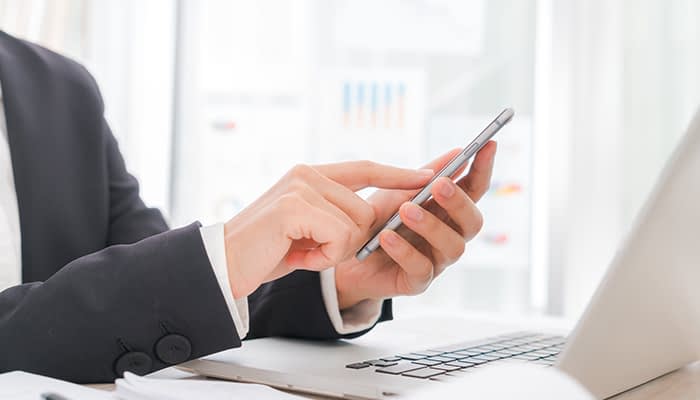 What is a Job Scheduling App?

A Job Scheduling App is a tool that lets you manage all your business processes online, including quoting, invoicing, job scheduling, and employee tracking. You can access the App on your mobile device or tablet, which means you can get work done even when you're not in the office.

Features of a Job Scheduling App

You'll find many helpful features on our Job Scheduling App, all of which can be used to improve the productivity and efficiency of your business. You can send Mobile Quotes and Mobile Invoices, create and schedule Mobile Jobs Cards, track your employees, and upload digital documents to your job scheduling system. These are a few of the features available, and App comes with many other tools you can use to streamline your business processes.

Advantages of using a Job Scheduling App

There are many benefits of using a Job Scheduling App for your business, making it a valuable investment, whether you run a small or large company. A Job Scheduling App is guaranteed to improve your time management, as you can schedule jobs, check employee availability and automate jobs from your mobile device. With the ability to do all this from your phone, you don't have to wait to get to the office to do your admin work - you can get all your tasks done on-site.
You can also use the App's tracking function to increase productivity. You can use employee tracking to view the real-time location of your mobile workers and send the nearest staff member to jobs in the area to reduce travel time and help your team get jobs done quickly.
If you need to keep an eye on your mobile workers when you're not on-site, you can also use employee tracking to do this. You can access the live location of all your employees to make sure they arrive at their jobs sites on time and safely.
Our Job Scheduling App makes quote and invoice management easier, helping you save time and follow up on quotes and outstanding payments. Quoting and invoicing no longer needs to be done in the office - you can create and send both while you're on-site with your team.
One of the best benefits of our software is the training and support we offer. When you sign up to use our Job Scheduling App, our team will provide support and training so your team can start using the App as soon as possible.
If you're ready to start using our Job Scheduling App for your business, get in touch with us today or sign up for a free 14-day trial.