Help Desk Software - An All-In-One Customer Support Ticketing System to keep track and manage your tasks
Manage Your Customer Tickets Efficiently with our comprehensive Help Desk Software
Managing your support tickets has never been easier with Eworks Manager. Create, manage and track all your tickets, in one system and make sure you are always aware of issues. Our software allows for faster response times, ensuring your customers are always satisfied with your service.
A staff member or your customers can generate tickets through our Admin System or the customer login portal. Your customer can therefore stop having to phone in or email for support. With our ticket system, each enquiry is tracked and stored within our cloud-based software.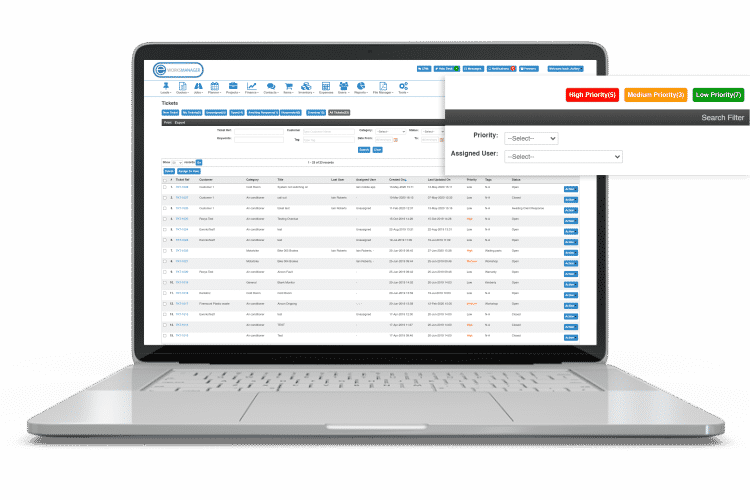 Gather Detailed Information with Our Questionnaires
Personalised questionnaires can be created for your customers to answer. This way, when they log a fault, they can provide more information about the issue they are experiencing. This also saves valuable time from having to make a trip to the client's site to investigate the problem or having to call to get more information.
Questionnaires are specific to the categories you create in the system. Customers can give you the relevant details you need to find a solution. With this feature, you can set up priority levels for each ticket, as well as merge or link tickets within the system.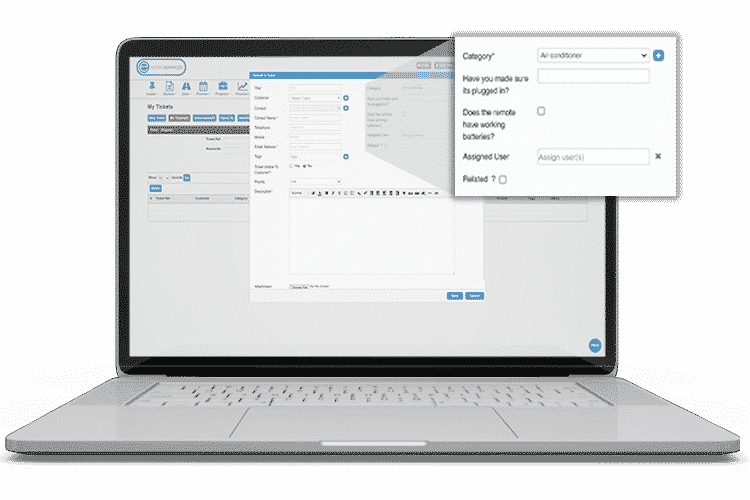 Store Resolutions for Repeat Faults
Once your client answers the relevant questions set for them, you can respond promptly with a solution. You can also add solutions to the Help Desk by picking the category they match to and describing the actions the client needs to take.
When solutions are added to a ticket, you can make them visible to the client through the login portal. You can also advise them of the solution by sending them an email from the system.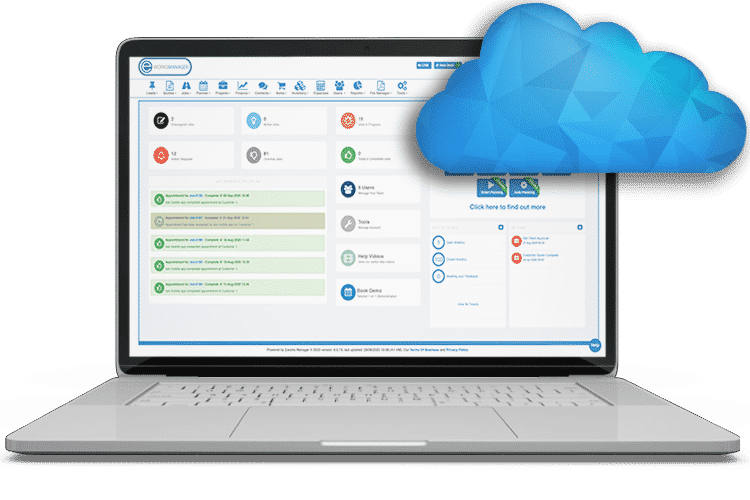 Ticket Categorisation for More Efficient Responses
Categorising customer tickets is the first step in knowing what the issue is. Add your specific categories, choose which employee will attend to the category and match the relevant query and solution. With these actions, you can ensure the process runs that much more efficiently.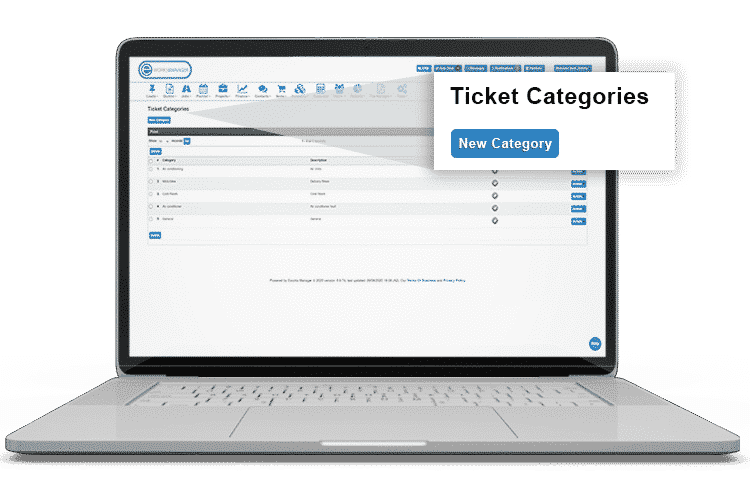 Convert Support Tickets into Leads, Quotes, Jobs and More
Once a ticket is generated, it can be converted into a lead, quote, task, invoice or purchase order, all while keeping the valuable information obtained in the initial ticket. Keeping track of your customer queries is a vital part of any business. It ensures your customers are happy, which, in turn, means you can expect repeat business from them. Eworks Manager's Helpdesk Ticketing Software can keep you in control of an issue, from initiation to conclusion.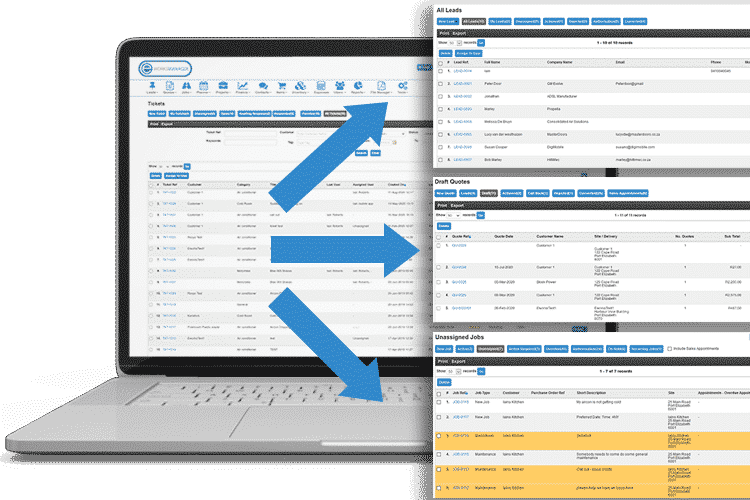 The Complete Business System
Some additional features that would benefit your business
Help Desk Software FAQs
1How does Help Desk Software work?
A client creates a ticket on the
Help Desk Software
either using the web-interface or emailing the helpdesk. Your helpdesk team can then be alerted of a new ticket by email or through other notifications like SMS or push to their mobiles. A technician can then take over and resolve the ticket.
2Why is Helpdesk Ticketing Software used?
Helpdesk Ticketing Software refers to an application that enables customer-care operators to keep track of customer requests and deal with other customer-care-related issues. It is what makes customer support efficient and enterprising.
3Why is a Customer Support Ticketing System important?
A Customer Support Ticketing System is a multi-dimensional resource, designed to help in reducing downtime in services and functions. It is focused on end-user functionality, and, thus, is responsible for quick analysis of immediate needs, disturbances and technical issues of end-users.