Job Card Management Software for the Field Service Industry
QUOTE - MANAGE & TRACK - INVOICE
Manage your Field Service Workers in one system. Increase your revenue by streamlining efficiency with Eworks Manager's Job Card Software.

Start a Free Trial Now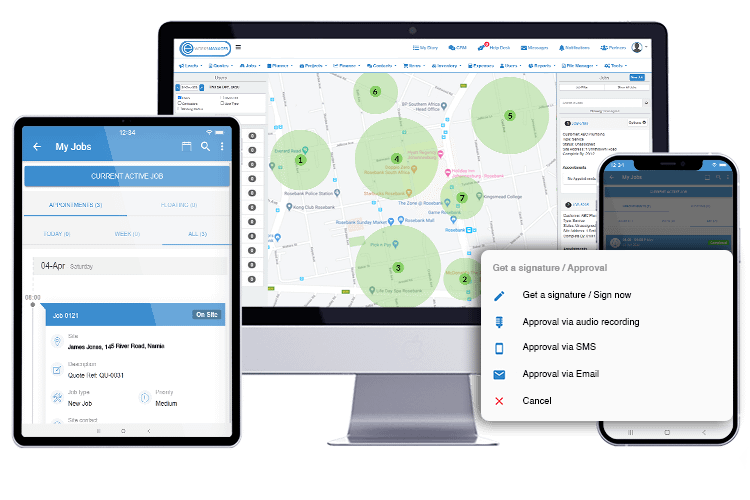 12-WEEK ONBOARDING PROCESS
Get all the help you need to get up and running on the software in the shortest possible time. We will check in with your team weekly during the onboarding phase to ensure all is going well. All online training and support is included in your subscription.


Support

SOCIAL DISTANCING FEATURES
Ensure the safety of your field staff and customers with new Job Approval methods designed around digital, contactless methods. Choose the Approval Method that suits your customer on completion of your job and get approval while on site.


Job Approval Features

ROUTE PLANNING & OPTIMISATION
Ensure the right field technician gets to the right job at the right time. Our Route Planning and Route Optimisation can manage and automate job scheduling. Taking into account Technician Availability, Travel Distances and Technician Range to quickly and affectively assign.


Route Planning
The No. 1 Job Card Software that will help you run your company with more intelligence and control
"Best Job Management Software Specialists" - Softech International Software Awards
Eworks Manager, the number one
Job Card Management Software
! Eworks Manager comprises 2 main elements, the admin system, and the App. When used together you can have total control over your jobs and staff, making your company run in the most streamlined and cost-effective way. This will help you achieve maximum profit from your companies' products and services.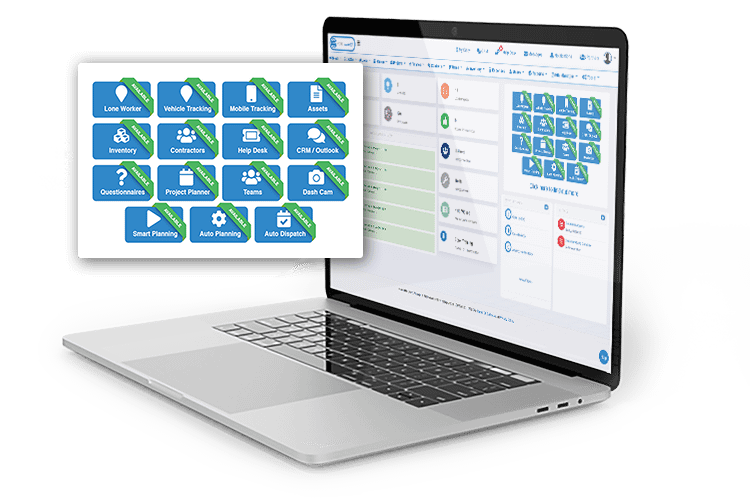 Eworks Manager is the smart way to plan your jobs
---
'Choosing the right job card software solution can improve your business with financial rewards that I never imagined!!'
---
Our Job Management Software helps you to keep a track of all your operatives and makes sure you never lose track of a job again. With Eworks Manager's Job Card Management Software, you can manage, plan and monitor all from one place. All your operatives can complete electronic job sheets, and we can also digitise additional documents for you. Eworks stores information from every job - helping you investigate better when things don't go to plan!
---
Connect with your Mobile Operatives Seamlessly
---
'I go into some dark places with no signal and the Eworks Manager App still works - amazing!'
---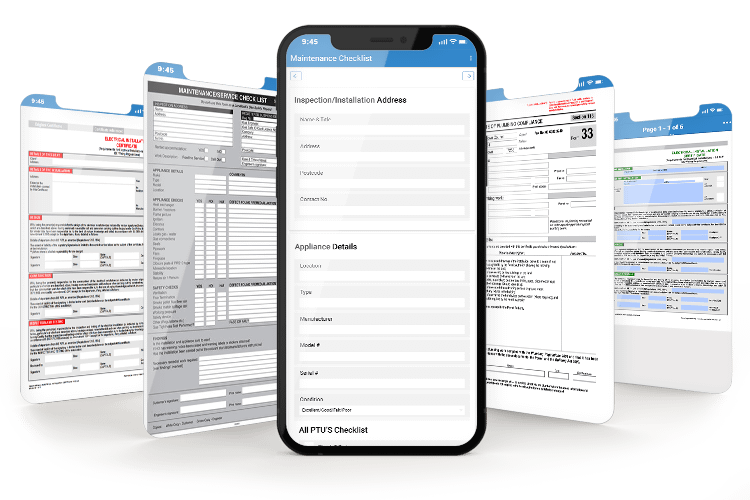 Eworks Manager supports full offline mode. Allowing your mobile workers to complete the job even if they do not have a signal is essential. Our App will work even if it's offline. The data is stored and will be posted back to the office when you come back into signal. It doesn't even slow you down - it's automated.
---
The complete business system
Some of our features that will WOW you

Offline App feature
Our App works with Android and IOS devices. With a built-in offline feature, you can guarantee your operatives work smoothly.

Built in CRM software
CRM software built into the system - You can manage your calls, emails, tasks, notes, complaints and see a full history. With our Outlook integration, you can sync your internal emails.

Customise your Documents
All your business documents can be customised into the Eworks Manager system. Whether it be your job cards or documents that need completing on the go.

Manage schedules
With a built-in diary system, you can plan, monitor and track all your jobs in real time. If things don't go to plan, our alert system will let you know.

Reporting
Eworks Manager has a built-in reports section that can help you understand performance, figures, sales, spending and a lot more! All in one place

Customise in a few steps
Your Eworks Manager system can be easily set up. Import your customers, products, and users and away you go. Add custom fields and capture all the data relevant to you.
Useful info
12-week Onboarding and Online Support Included
Available on Desktop and Mobile Devices
Fully Integrated Vehicle Tracking
Future Updates Included
No Large Setup Costs
Secure and Safe
Start a 14-Day Free Trial Today
Find out how Eworks Manager can streamline your entire business from start to end. Full Support Included!
Secured data. No fixed-term contracts. No card details needed.