Now You Can Monitor Actions as They Happen in The Field - Stop Chasing All Your Field Workers for Updates. For a 14-Day Free Trial, click here!
Job Tracking Software - Live job tracking for immediate response
Time Tracking Software Designed to Manage and Monitor Your Team in the Field.
The admin system has a Live Panel feature that displays a live feed of the jobs happening in the field. The Live Panel allows your admin team to respond quickly with administrative tasks like authorising jobs, reviewing quotes or invoices. When you have a live tracking feature in front of you, it also makes it easier to add new appointments to your technicians' diaries.
When managing a field service business, it is an essential managerial skill to know where your field workers are and with which jobs they are busy. Eworks Manager has built-in Time Tracking Software that allows your admin team to effortlessly monitor your mobile workers live and follow all jobs in progress and completed in the field!
Get Live Job Updates by Viewing the Live Panel
Your team of mobile workers in the field will be able to update the status of their jobs from the field, using the Eworks Manager Mobile App. The Live Panel feature in the admin system will immediately update and show when a job status has changed, or your admin team will be notified when they need to intervene.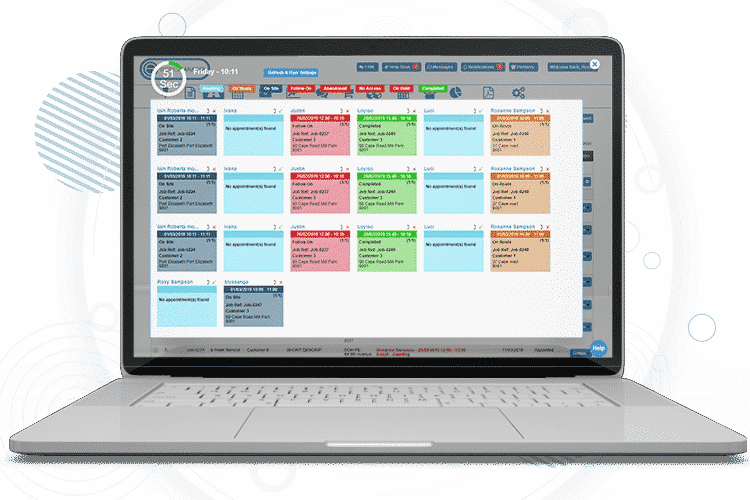 Create Questionnaire Checklists for Your Mobile Workers
When setting up a new appointment, you can create a questionnaire for your customers or mobile workers to fill out once the job is completed. The questionnaire feature allows your admin team to collect any additional or required feedback from customers and their team in the field.
Mobile workers can complete checklists or certificates from the mobile app while on-site. You could also create a safety questionnaire for your team to fill out when arriving on-site to ensure health and safety rules are followed at all times.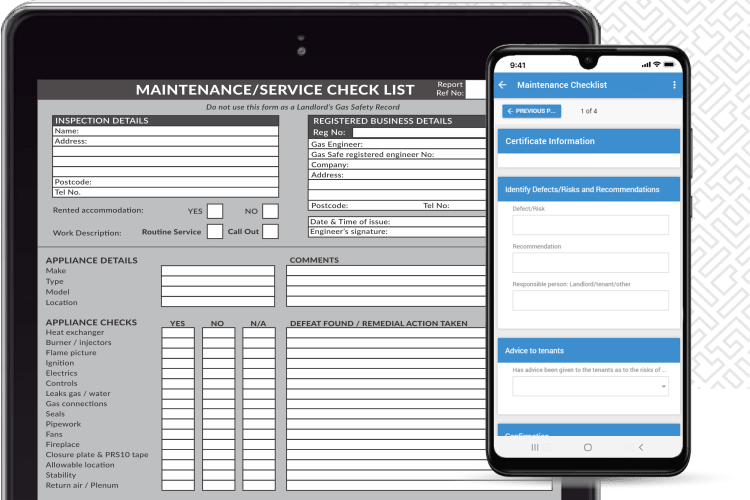 Get Your Jobs Approved On-Site
Your team of mobile workers can get their completed jobs approved via the mobile app. Your customers can sign off the job with the Signature Approval. The Mobile App's Audio Approval method records up to 10 seconds of audio for the customer to verbally approve the job. And lastly, we also have the SMS and Email Approval methods that send the customer a job approval link.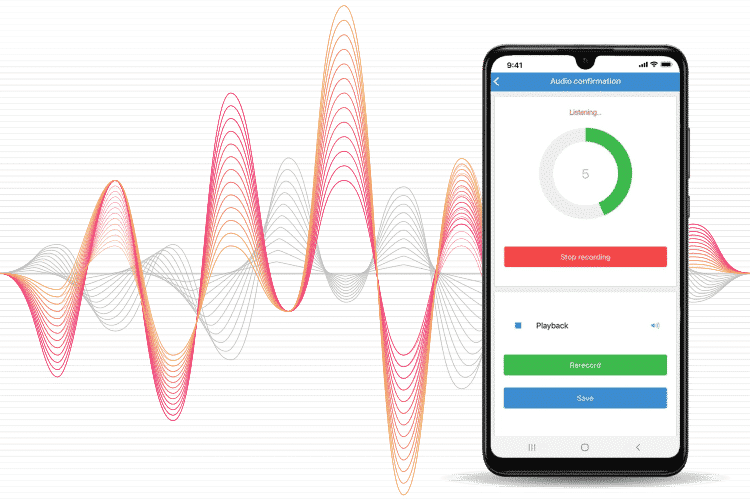 Faster Job and Invoice Authorisation
Your team can use the Mobile App or the Admin System to authorise jobs. No invoices will ever be missed, and clients are billed on time, every time. Our system allows your admin team to handle overdue invoices and set payment terms for your customers.
Our system also has a Reports section, where you can get a full breakdown of all invoices, the status of each, and view what has been paid and the payments that are still outstanding.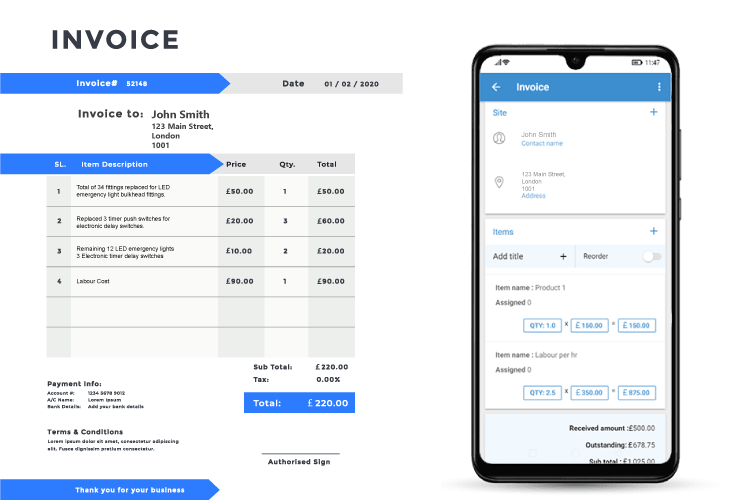 The Complete Business System
Some additional features that would benefit your business
Time Tracking Software FAQs
1What is an Employee Time Tracking System?
Time Tracking Systems lets you view the live status of every job happening outside of the office walls. You can monitor everything from appointments, customers, employees, and invoicing. The system ensures all jobs are completed on time, and the customer approves of the work.
2What is the purpose of Employee Time Monitoring Software?
Employee Time Monitoring Software makes it easy for your admin staff to assign resources more efficiently and support your team in the field. It is also a great way of monitoring your mobile workers' time spent on jobs so that you can pay them accordingly.