Project Management Software - The Ideal Project Planner & Management System for your Field Service Business
Plan & Manage Your Projects Effectively with Our Project Management Tool
In some industries, projects can run from a few weeks to years, so it's essential to monitor all the expenses from the beginning until completion. Our Project Management System is cloud-based, meaning your admin team can access the system from the office or on-site. Your mobile workers can work from the Mobile App, which works both online and offline.
The Project Manager will help you manage your project's costs and ensures that you monitor your profit margin levels from the beginning. Capture all of the jobs done within the project, share digital documents, complete your job cards in the palm of your hand, and never worry about loss of data.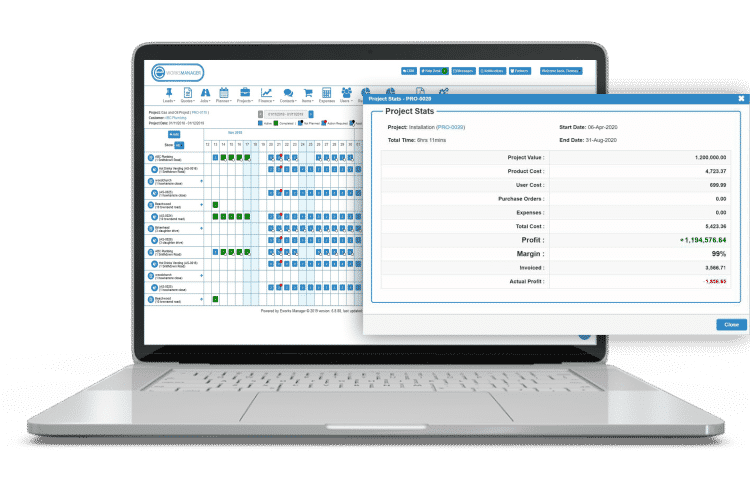 The Perfect Project Planner
In industries like Construction, projects will include many jobs, work using assets, and multiple teams of workers, and the project may span over a long period of time. Our software provides a breakdown of materials used, purchase orders linked to the project, labour costs and all of the expenses incurred. Plan all the jobs in advance, and keep track of work as the project runs.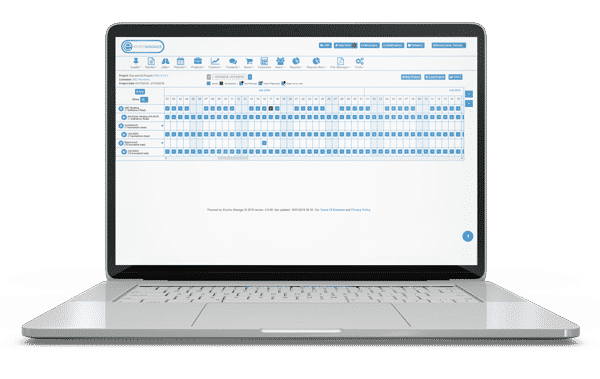 Create Questionnaires to be completed on the Mobile App
Once a job is complete, the digital forms are attached to the job and project. If your company is heavily inspected for health and safety, you can create mandatory questionnaires for your mobile workers to ensure that they are following protocols.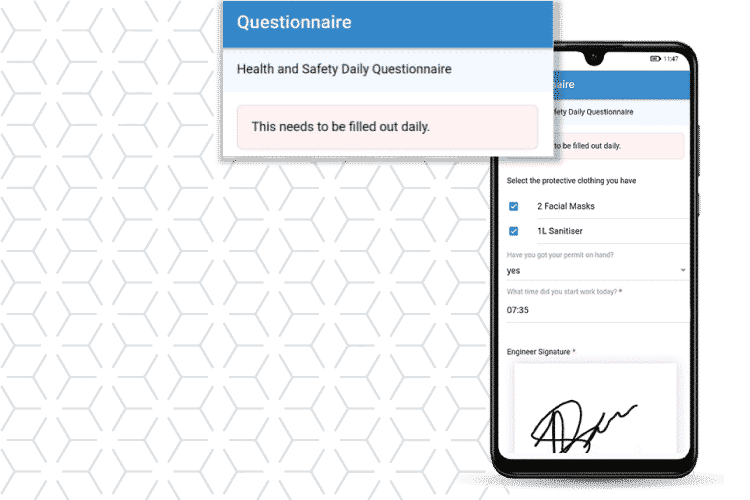 Invoice Jobs Separately or as a Group Project Invoice
Once a project is built in the system, you can add all the jobs for the various trades required for the project. You can assign a job to a project and, as you add the materials to the job, the project costs will start to add up.
Once a job within a project is completed, you can invoice it immediately as an individual invoice, or you can group multiple project invoices into one invoice.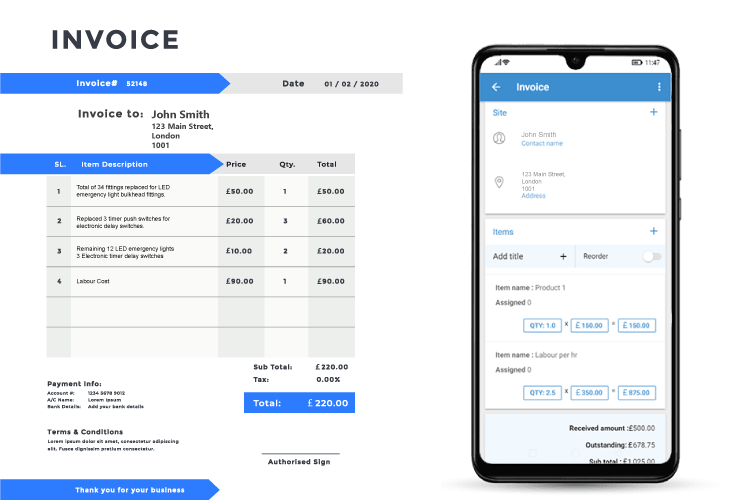 Generate Project Performance Reports
The Reports section in our system gives you a breakdown of your projects and the status of each job within them. With all this information, you can monitor your projects and job performance and ensure they remain profitable.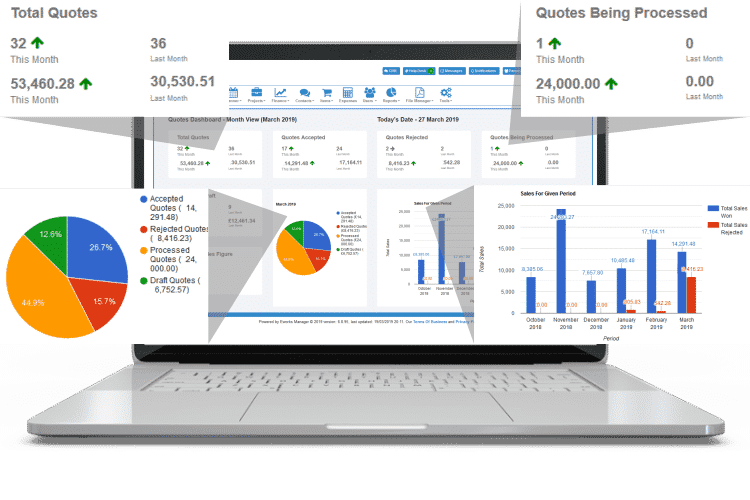 The Complete Business System
Some additional features that would benefit your business
Project Management System FAQs
1What is Project Management Software?
Project Management Software
helps a single user or team in coordinating work and managing projects or jobs effectively. Our software supports you in managing your project costs and ensures you never overrun the budget.
2What is the best Project Management Software on the market?
If you have to ask us, we would say that we offer the best project management system, but we can also tell you why:
Eworks Manager offers an all-in-one system which enables you to run your entire business, from quotes and jobs to invoices. Unlike most Job Management Software out there, we provide all our clients with continuous support. If you ever have a question, need additional training or require a change to be made on your system, we are always here to help with our friendly customer support team and 24/7 support email.
3Why should my business use a Project Management System?
Eworks Manager is designed to help project managers plan, distribute, track progress and analyse workload. Despite its apparent simplicity, Eworks Manager has an intuitive interface.