Have Full Control. Create, Manage and Assign Your Jobs Efficiently. For a 14-Day Free Trial, click here!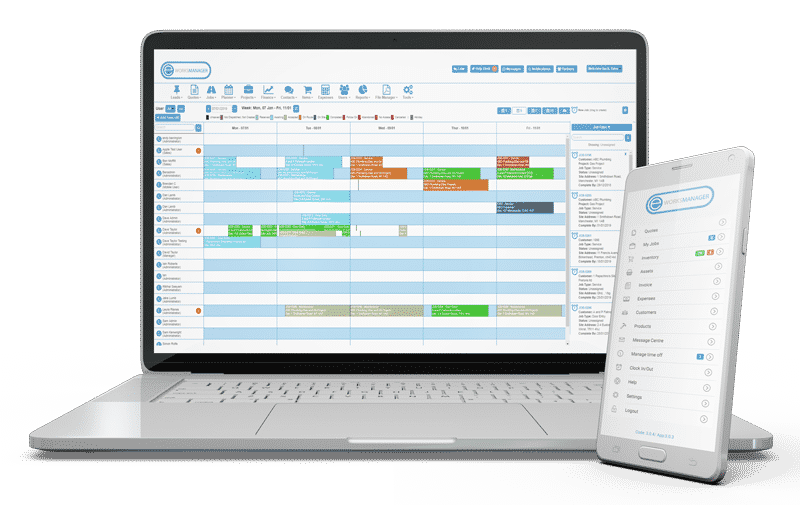 Security Companies & Field Technician Management Software
Eworks Manager's Job Card Management suits this type of industry perfectly! With multiple divisions within the security industry, our system is made suit this type of industry.
Eworks can offer any company within the security industry a software that contains useful features. These features can help business owners and their staff run the company smoothly and effectively. Assign field staff to specific jobs via the Eworks Mobile App. This saves you the time of having to call them if a new job is available for them to complete. When a field staff member is on site completing an installation, they can put the job on hold (within reason). In addition, they can fill in notes on the Job Sheet and suggest recommendations. As well as this, they can request additional parts required to complete the job, capture a customer signature and so much more.
By changing the status of the job on the Mobile App, Eworks tracks the time your field staff spend on a job. You can then pull the times into a monthly Report for each staff member, if and when you need to see what jobs they did in fact complete.
Eworks also allows you to effectively manage a project that runs over a period of time. This is ideal when you have to capture multiple jobs against that project. Set your start and end date and view your current profits and losses throughout the duration of it.
If you would like to find out more information and have a free personalised demo of the software get in touch today!