Pest Control Software that helps you maintain and manage your service appointments. For a 14-Day Free Trial, click here!
Pest Control Software - Job Card Management Software for the Pest Control industry
How can Eworks Manager help your business in the Pest Control field?
Eworks Manager can help streamline your pest control business by offering you the most beneficial and effective Pest Control Management System. Our software enables you to control your whole business, from clients and quotes to scheduling appointments and tracking your team.
Schedule appointments & stay ahead of recurring tasks
Recurring Jobs can be created for clients who need your services frequently. For instance, when bait stations require a restock every few weeks. Create a task and set a recurrence rule specific to the task; this will automatically create the appointments in the system, whether it be every day, week, or month.
Set up recurring service maintenance against sites and assets and monitor your entire business.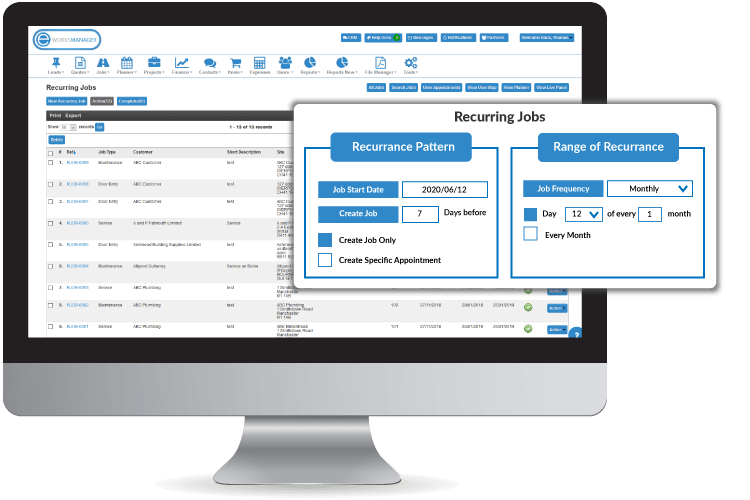 Manage your bait stations as assets with our Asset Management Software
Keep track of your company assets, whether that be your office equipment, vehicles and assets installed at your customers. Our Asset Management Software can assist in managing, creating, and maintaining recurring and emergency maintenance tasks, invoices for assets, regular invoices, and maintenance services.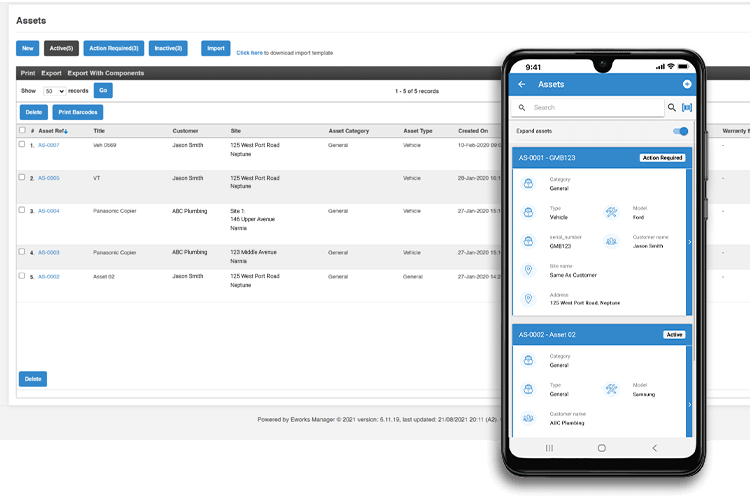 Keep track of maintenance expenses per client or site
Once a task is completed, your team can immediately add the maintenance costs and send the invoice to the customer. Each customer or site can have different set rates for labour and material. Our system will help you create detailed invoices with ease.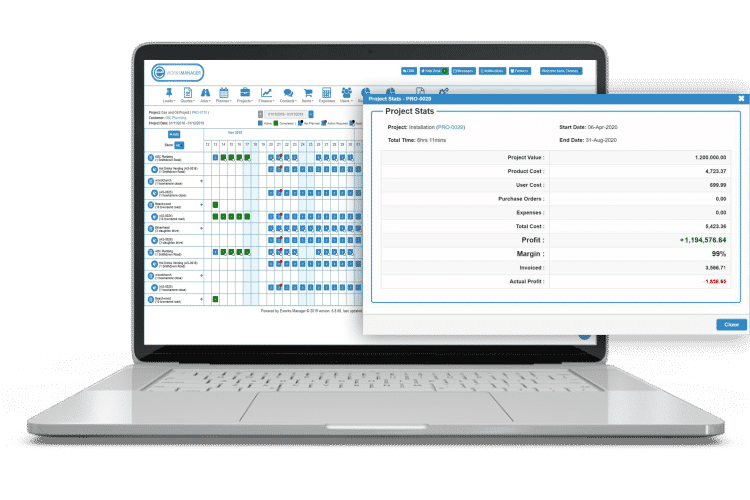 Invoice as part of a maintenance contract or for each appointment
Invoices can be created using our Mobile App or from the Admin System. Invoices can also be customised for your company's brand and layout structure. Overdue invoices can be picked up easily and set payment terms can be created for each client.
Eworks Manager also integrates into SAGE One, Xero and QuickBooks accounting software. Our system allows you to export your invoices for your bookkeepers or accountants.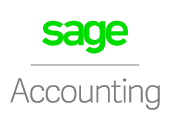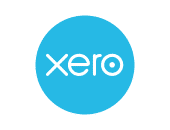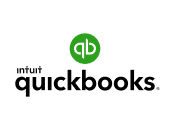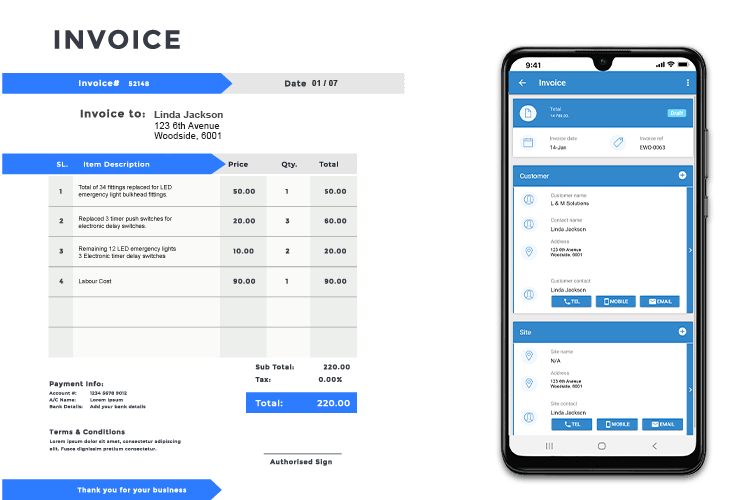 New Job Approval Methods!
Get your team to follow social distancing guidelines by using our latest features when getting tasks approved by your customers.
Pest Control Software FAQs
1How will Pest Control Business Software benefit me as a Business Owner?
Our
Pest Control Software
will help you streamline every aspect of your business. The system consists of all the tools you need, from sending quotes to allocating tasks, tracking your mobile staff, and invoicing. Our Job Card Management Software is developed for the service industry and is available on any mobile device, via our Mobile App.
2What can I do with Pest Control Scheduling Software?
Create jobs or job cards from anywhere using the system or app. Our
Staff Planning Software
features a virtual whiteboard where you can see all diarised appointments.
3Does Pest Control Management Software improve efficiency?
In developing our Job Card Management Software, our main goal was to help increase the efficiency of all business processes. One of the best additions to our software is that we help your business go paperless. The software consists of two parts, the Admin System, which is typically used by your admin team, and the Mobile App, which was designed with your mobile service team in mind. The app allows field workers to log tasks, generate quotes, and more. All your data is captured within one system, so your staff can spend more time concentrating on their current appointment.
4How will Pest Control Service Software benefit my employees?
Your field workers will have the capability to spend more time on their tasks with our system. The Mobile App eliminates the paperwork from the field and tracks time automatically while updating the office on the status of appointments in real-time.
5Can I track my mobile workers' jobs in real-time?
Real-time job tracking allows you to instantly act on all the issues that happen in the field spontaneously.