Ideal System For Domestic And Industrial Commercial Cleaners. Create, Manage and Assign Your Jobs Efficiently. For a 14-Day Free Trial, click here!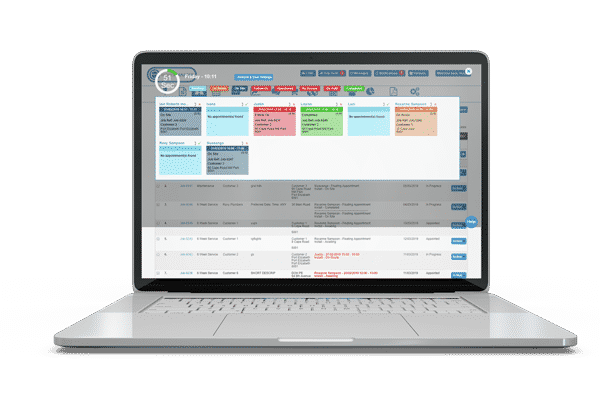 Cleaning Company Software
A cleaning business requires a lot of organisation and planning. Hence, it is important to manage it efficiently and effectively. With Eworks Manager, you can do just that. Plan all your cleaning maintenance within our all-in-one system, set up Recurring Jobs and assign the work!
You can also track your cleaning staff. When they accept a job that has been sent over to them via the Mobile App, you can view live progress of that job. As well as this you can track whether they are on route, on site or whether job has been completed!
Create Recurring Jobs for customers who need your services on a scheduled day and time. This automatically creates the job in the Eworks system, leaving you to just assign the job to the cleaner. This saves time as there is no need to repeatedly create the same job every time it is needed .
With our CRM feature, you can log any calls or emails made by the customer. These may relate to a job, invoice or quotes. With our CRM component, so have everything you need all within one system!
We also cater for the cleaning industry's diversity. By being able to create custom checklists against a specific Asset, such as a hand soap dispenser, you can make sure your staff are doing their jobs properly and keep track of the materials being used. And, with our Digital Document Service, you can attach documents to a job that your mobile user can fill out whilst on site.
There is so much more to our software. If you would like to find out more about how we can help your cleaning company come more efficient and organised, please get in touch today to book in a free online demo or try out our 14-day free trial!