Schedule new jobs on the move and enable your team to quickly create digital job cards in advance. For a 14-Day Free Trial, click here!
Electrical Contractor Software - Job Card Software for Electricians
How can Eworks Manager's Electrical Contractor Software help electricians?
Eworks Manager's multi-functional Job Management Software for electricians allows you to create quotes and generate jobs. As well as this, you can assign contractors and complete invoices relating to electrical works - all from one system. When using contractors out in the field, it is helpful knowing their progression on the assigned job. This gives you the answers to your clients' questions relating to the job.
When carrying out the work yourself, Eworks allows you to manage and track the jobs that need completing. It also sets triggers to notify you if a job goes past its due date, when a job has been invoiced as well as so much more.
Eworks Manager's smooth-flowing software ensures the processes of a job is completed accurately, from beginning to end. It does so by managing your field workers times using the Mobile App's status changing option. The changing option tracks your time getting to site, how long you were on-site for and the time you spend getting back to the office. From the Mobile App, you are also able to complete and invoice a job while on-site. This means you don't have to go back to the office to send one invoice.
Always be on top of your figures with the Report Summary Feature. This feature offers you multiple reports against jobs - invoiced, completed and outstanding - and even your profits and losses. With the User Time Sheet report function, you can track your field staff times spent on jobs. This means no more capturing times at the end of the week, as all the information is already there.
Let Eworks Manager assist you in surpassing your competitors.
Complete your electrical certificates using our mobile app
Eworks Manager can digitise any of your relevant documents, including certificates. The Mobile App gives the electricians access to these certificates so that they can fill them out on-site. These essential documents are stored digitally within the system, so you never have to carry around the paperwork.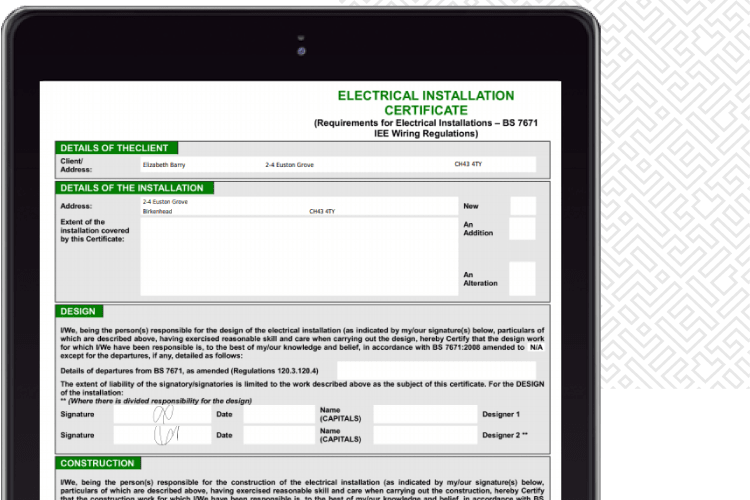 Schedule jobs with Electrical Service Scheduling Software
You can assign your electricians to jobs based on their location and availability, or you can let Eworks Manager do the planning for you using our Smart Planning or Auto Planning features. Eworks Manager also possesses a Time Planner and Geo-Planning feature. Eworks Manager has you and your business covered, regardless of your job planning requirements!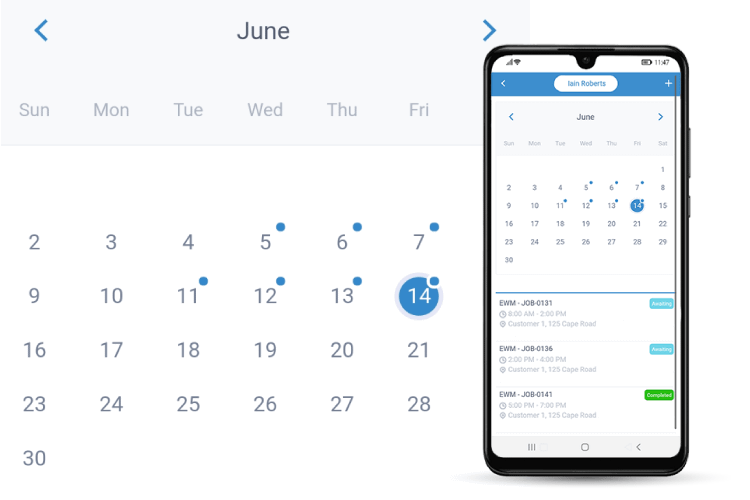 Track your electricians in the field
With Eworks Manager, you can take advantage of features like Vehicle Tracking and Live Mobile Tracking. Both tracking features enable you to receive automatic updates of your electricians jobs and progress, as well as the live location of your workforce in the field.
Vehicle Tracking also has Fleet Management benefits, enabling you to keep updated with driving behaviour reports, mileage, journey reports, and more.
The Live Mobile Tracking feature tracks your electrician's device while out in the field, allowing you to identify which site your electricians are based at, and how long they spend on-site. You can also easily track who is the closest to any reactive jobs that may come in.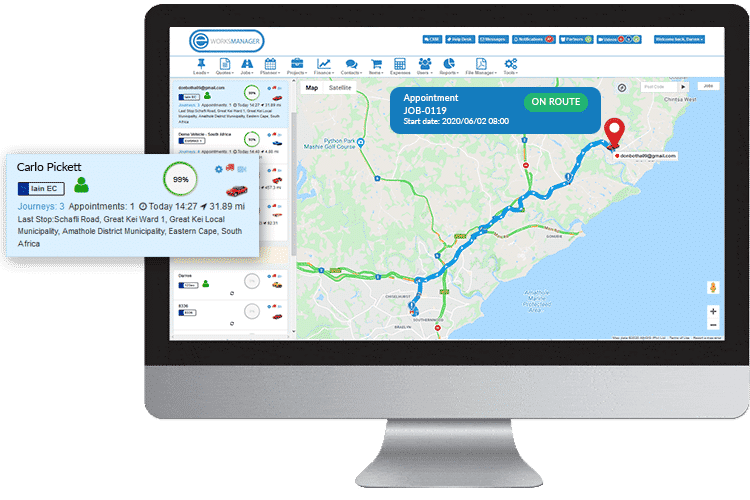 Use questionnaires to follow health and safety protocols
Create Questionnaires for electricians to fill in when they arrive on-site, or for customers to fill in for feedback. The questionnaire feature is a great tool to ensure that every electrician follows Health and Safety regulations throughout the day. For example, the questionnaire could ask the electricians if they are wearing safety wear when they arrive on-site. The questionnaire is excellent for gathering additional information from each job, electrician or customer.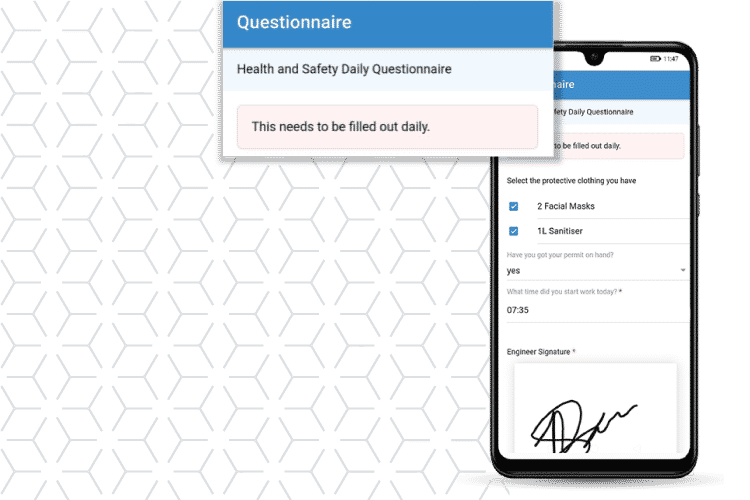 Automated job costing - Invoice immediately after job completition
Eworks Manager's Electrical Billing Software is perfect for managing your invoices on the go and editing your draft invoices, all from your mobile device. You can also email invoices and change the status of the invoice at any time.
Save time by creating invoices on the Mobile App and send your invoices immediately after finishing a job.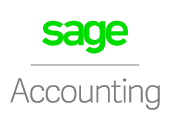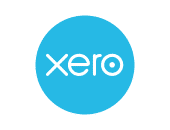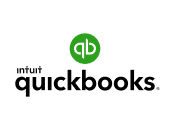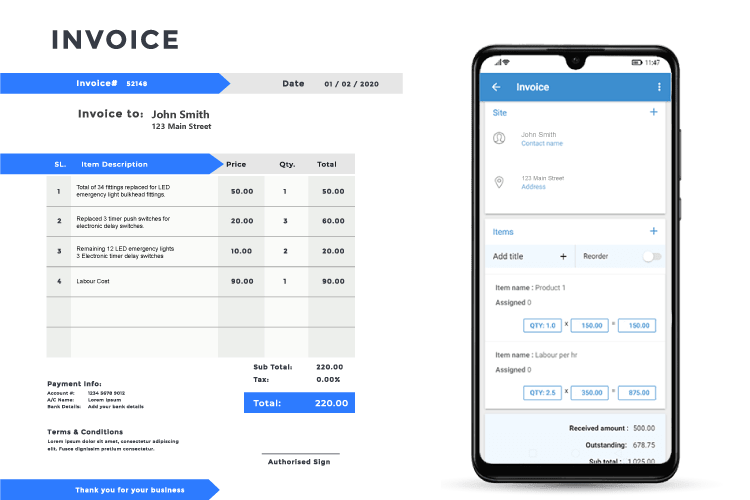 Track Leads and Quote On-site
Capture and manage details and information for potential customers or opportunities for your electrical business.
Managing leads has never been more accessible. Convert interested leads to quotes or quote customers immediately from the office or in the field. You can also keep track of the status of your quotes and convert accepted quotes to jobs for easy scheduling.
Read more about our Quoting Software for your Electrical Contractor Company.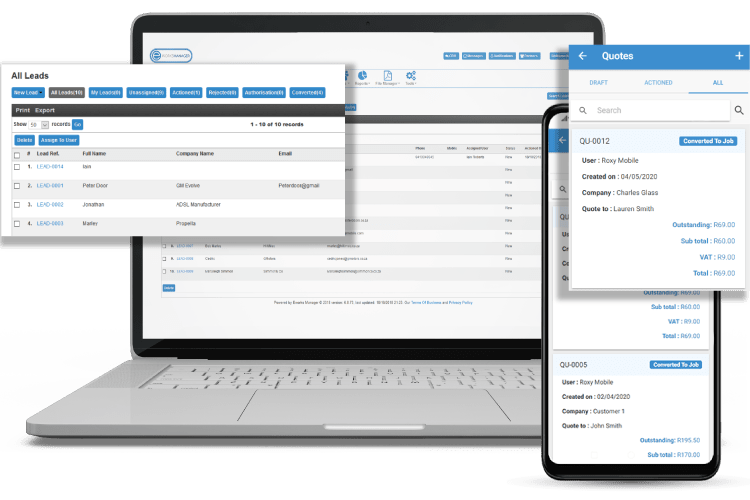 New Job Approval Methods!
Have your field staff follow the safe practice of social distancing using our latest features when having jobs approved by customers.
Electrical Contractor Software FAQs
1How will Electrical Service Business Software benefit me as a business owner?
You, as the employer, will have a whole range of different tasks to complete to make your business run as smoothly as possible. Our
Electrical Contractor Software
will completely streamline every aspect of your business. The software offers everything you need, from assigning jobs, sending out quotes, tracking your mobile engineers, to invoicing. Our software can be accessed on any mobile device, via our Mobile App.
2How will Electrical Service Business Software benefit my Electricians?
Your electricians will be able to spend more time doing their jobs than paperwork. Our mobile app removes all the paperwork from the field and automates timekeeping as well as updating the office on the status of jobs in real-time.
3What can I do with Electrical Service Company Software?
Create electrical jobs or job sheets from the admin system or app. Assign jobs to a project or multiple trade jobs. Our Workforce Planning Software also has a virtual whiteboard that allows you to see all your jobs that have been booked.
4Can I track my electrical jobs in real-time?
Real-time job tracking helps you react to all the issues that happen in the field that you don't know about, instantly!
5Can I monitor my Electricians?
Our Employee Monitoring Software allows the app to track your electricians' current location and then give them directions to their next job.
6Does Electrical Software improve efficiency?
Eworks Manager's Job Management Software was developed to improve the efficiency of your entire business, for you and everyone in your team. One of the greatest benefits of our software is that we help your business go paperless. The system is accessible via the Admin System, which is normally utilised by your admin staff, and the Mobile App, which is designed for your team of electrical engineers. The app enables mobile workers to log jobs, send out quotes, and more. With everything handled from within one app, they can spend more time focusing on whatever job happens to be at hand.