All Your Company Documents Can be Digitised & Uploaded to Your Eworks Manager System for Your Technicians to Fill them out on the App. For a 14-Day Free Trial, click here!
Document Management App - Have All Your Digital Documents On-hand & Start Using a Paperless System
Digitise Your Company's Required Documents For Your Team To Use In The Field.
When going paperless, a primary concern is how business owners are going to utilise their mandatory on-site documents. With Eworks Manager, it's as easy as uploading and digitising your paper documents on the system, and from there, attach them to their related jobs. Once you have your required documents on the system, you can easily access and complete the forms from your mobile device via our Mobile App.
Our mobile document creator is simple to use and puts you in charge of how you want your mobile users to fill out the company's documents. If you wish to create a text box, a dropdown selection or have the data already filled in, you can do so with Eworks Manager's Mobile App. Some industries may need to digitise documents for jobs like risk assessment data, safety and compliance certificates, questionnaires, and more. Eworks Manager's mobile document creator can efficiently automate your required forms and eliminate paperwork for your field service business.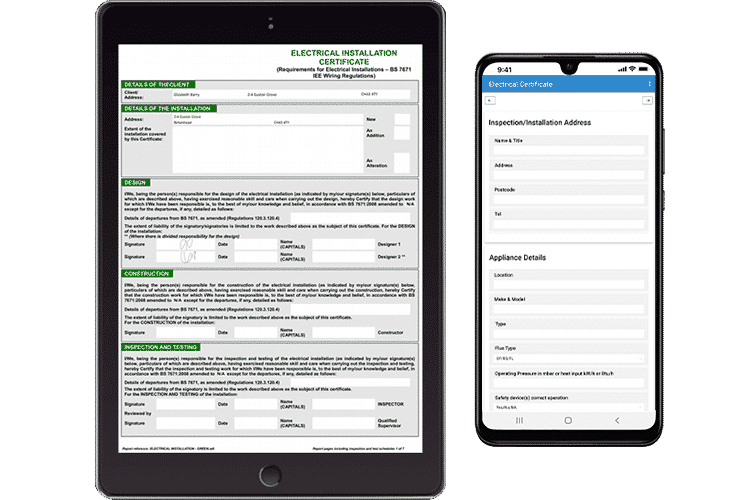 Fill Out Mobile Documents On-site
Our user-friendly mobile view makes it a lot easier to fill out your digital documents. With this feature, your team can enter their data digitally into their documents, preventing the loss of essential files and paperwork. Everything is stored within the system so it's easy to print or email forms all from one place.
Our support team at Eworks Manager can assist you in learning how to use the app, so you can manage and upload your own documents to the system. We also offer help videos to assist you every step of the way.
Create Mobile Questionnaires To Ensure Your Field Service Technicians Follow Guidelines
Create Questionnaires for your mobile workers to fill out on-site or for client feedback. Questionnaires can help ensure that every mobile worker follows the site's Health and Safety regulations everyday.
For example, the questionnaire could ask your team if they are wearing safety gear once they arrive on-site. The questionnaire feature is great for collecting additional information from each job, worker or client.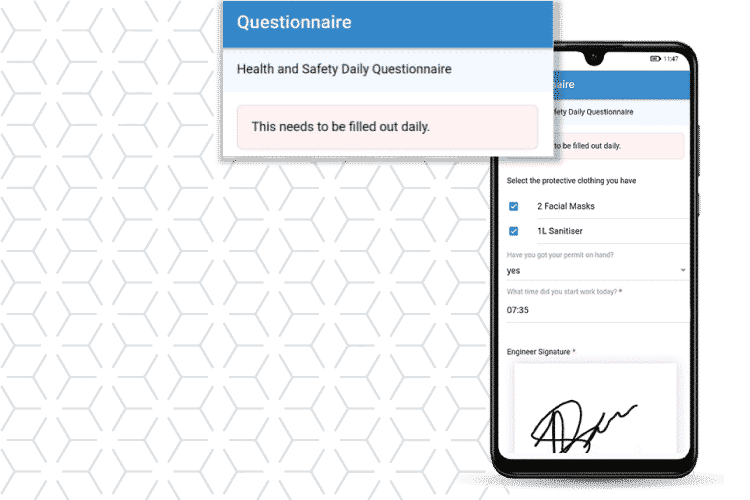 Work Offline on the Mobile App
Our Mobile App lets you work offline and saves your work locally to your device. When your mobile workers regain a connection, the mobile app automatically syncs all of your job data entered on the app to the admin system. Digital documents attached to each job will likewise be stored locally on your device so that you can continue operating as usual until your device is back online.
The Mobile App's ability to work offline also supports field workers who may work in remote locations or in case they have run out of mobile data on their devices.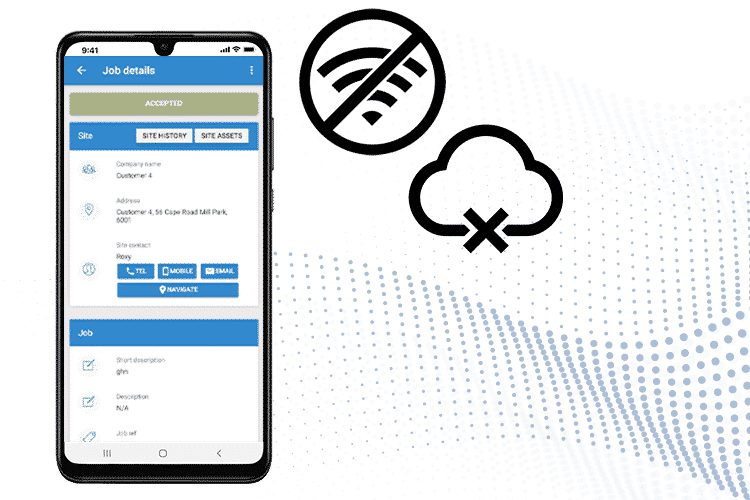 Keep a Full History of All Your Uploaded Digital Forms
Our system stores all of your digital documents, and as they accumulate, you can always access them with the File Manager. Each mobile document, certificate or form will have a job reference number and the client details of that job, as well as the status of the document (completed or incomplete).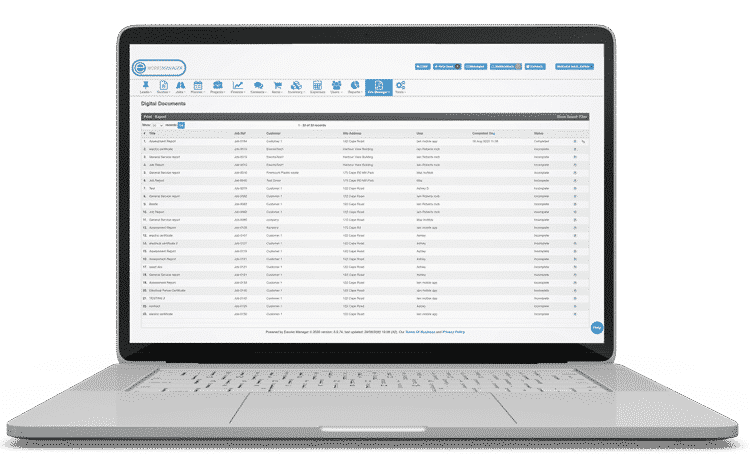 The Complete Business System
Some additional features that would benefit your business
Mobile Documents FAQs
1Can Eworks Manager digitise my existing company documents?
Yes, our support staff will gladly digitise your existing company documents for you on request. As mentioned above, our support team will also train you to create your own digital certificates and documents on the system.
2Can I access my Eworks Manager mobile documents on any device?
Yes, you can access all of your documents on the Eworks Manager admin system or the mobile app. Our mobile app works on any iOS or Android device. With our document management app will allow you to retreive your files attached to jobs, at any time.
3Do I have control over who has access to my files?
Yes, of course. Our Job Card Management System stores all of your essential files on the cloud-based Admin system. You can set limitations as to who has access to specific classified information and attach documents to your mobile users' jobs.