Eworks Manager's
quoting software
is designed specifically for those who work in the electrical industry, and technical industries alike. Our software puts control into the right hand and give you the power to manage your quoting processes properly and effectively. In handling your quoting processes productively, your company can run in the most streamlined and cost-effective way.
Quoting Software Solution
Eworks Manager is the perfect solution for all maintenance companies. We currently have maintenance users all over the world that are using our software. Not only are we passionate about our software and its development, but we also dedicate ourselves to our customer service. We have a support team that are there to help you with your Eworks journey, every step of the way, making the integration comfortable and easy.
We also have impressive features on show. Some of these include our easy-to-use
quoting module
and templates. Our quoting module makes instant quoting easy and efficient. Our
quoting templates
are also professionally designed and custom-branded so that you can impress your customers.
On the Go Mobile Quoting
As technology continues to change and develop, a user-friendly
mobile application
is a must. Mobile applications enable business owners, managers and staff to complete jobs and tasks effortlessly and with ease. It also allows users to complete quotes on site, at the customer's home or in the office.
Managing technical teams can be a hard task. When using a paper-based system, this task can become even more difficult. Not only can you lose important information but you also have to manually receive and process
job cards
before you send them off for invoicing. Fortunately, with Ework's manager mobile App, you can do all of this with a few clicks of a button.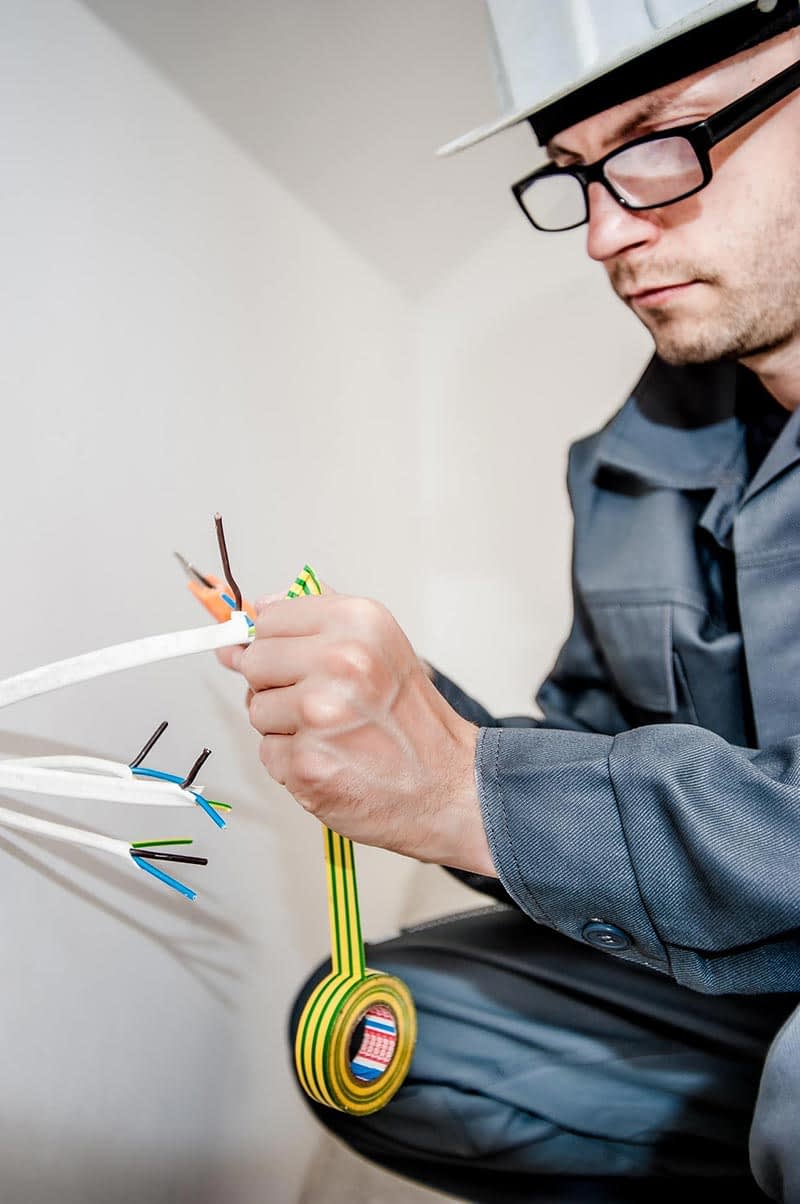 Plan Your Week in Advance
With our
time planner
and color-coded calendar, you can plan your day, week and year in advance. Simply drag and drop jobs and tasks in the diary. This then automatically syncs the relevant information to your user's mobile, ready for them to digitally fill out on site. The same holds true for quote planning.
Additional Benefits of Our Quoting Software for Electricians
The best part of our
system
is the fact that it gives you control through a mobile application. Our Mobile App provides accurate costings based on the fact that it can be done on site as you move from one section to the next. Additional benefits include the attachment of photographs to the estimate for ease of reference once the job is accepted and the work needs to commence.
You can also complete and send the quote in record time to the client. Our job costing allows you to be more accurate, while the electronic imprint of the quote allows you to follow up with clients on quote, using the planning and reminders module in the software.
For more information about our quoting software,
contact us
today. Also feel free to start your
14-day free trial
and see what makes Eworks Manager an award winning software system.