Quoting Software
Eworks Manager is a well-established quoting software to help you create, manage and track all your customer quotes in one system. Eworks is an essential tool for any business looking to easily manage quotes and ditch the paperwork.


With our quoting system, you can:
Create and manage your quotes in one place
Create sales appointments against quotes
Keep a history of past quotes
Email quotes straight to your customer from the system
Manage accepted, rejected and processed quotes
Convert a quote into a job or invoice
Create quotes on both the admin system and App
Export you quotes to an Excel file
View the status of a quote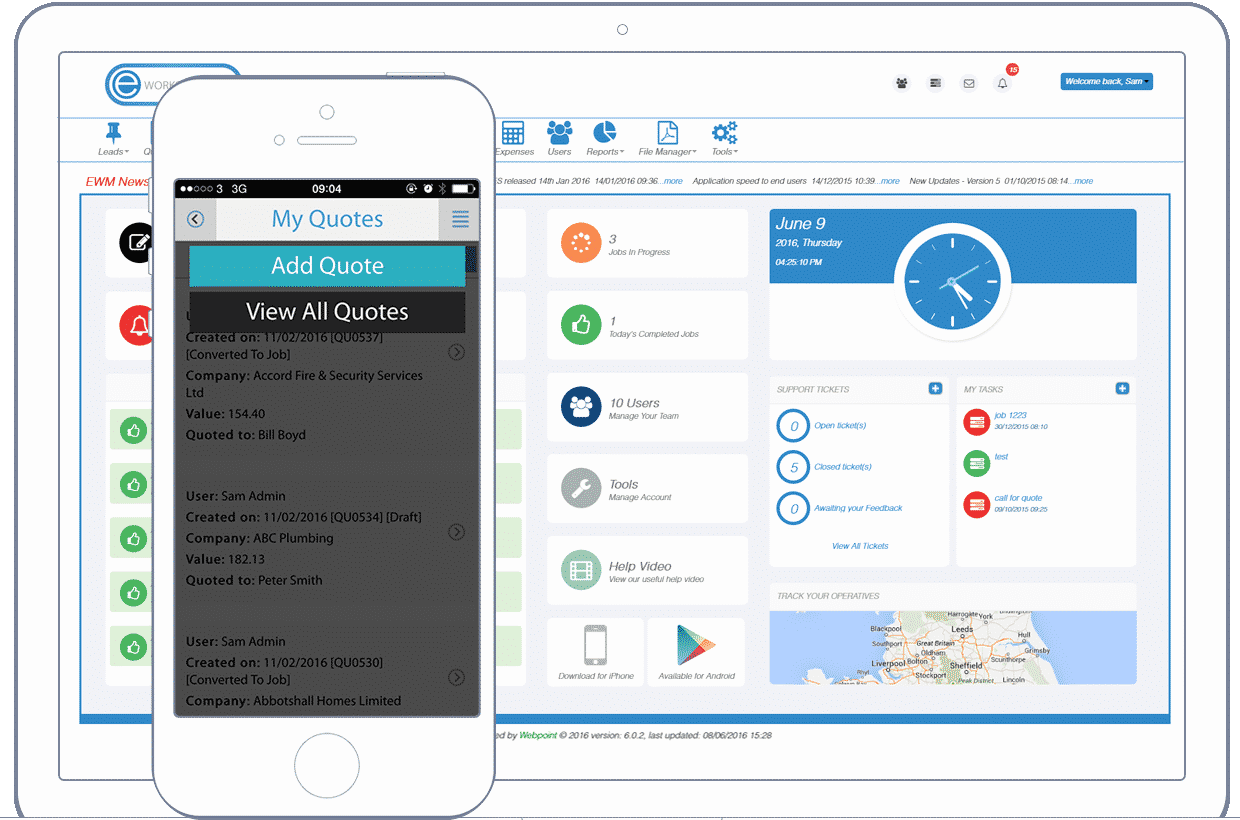 Above is just a handful of features our system offers. Eworks also offers
reports
for you to view summaries of all created quotes, processed quotes and accepted and rejected quotes. The report comes with search filters which allows you to search quotes for a specific customer, project, date range, etc. Our
quoting system
is also great for any business, small or big as it allows you to manage everything all within one system, including your sales appointments!
With the ability to add attachments,
take photos
, make notes and adjust old quotes, you will have all the power at your fingertips.
Quoting on the App
is also a great feature for staff who work outside of the office and or for who do not have access to a computer all the time. This handy feature furthermore lets you create and send out quotes to customers whilst on a sales appointment. The system stores all quotes for you to view, adjust and resend on the admin system and the App.
Unlike most
job card management software
's out there, we provide constant support to all our customers. Whether you have a quick question, require more training or require a bespoke to change, we are always here to help with our super friendly customer service team and 24/7 support email. If you would like to get in touch, please feel free to call our office directly or pop us over an email. We would love to chat and offer you a free personalised online demonstration of the software!
Call us: +27 (0)41 004 0045
Email us: info@eworksmanager.co.za