GPS Tracking Software - With Our Software, You Always Know What's Happening In The Field
It's important to know what is happening with your staff in the field. With Eworks Manager, you can easily track your field workers using our GPS Tracking Software!
When a fieldworker accepts a job, you can see the job history within our CRM section. You can also see where about your worker was when they accepted the work. Whenever your user has updated their jobs on the Mobile App, you will see a location update. It is important to note that you can only see a location update if their location settings are turned on.
With our GPS Tracking Software, you can also see when last your workers were logged into the system. You can also see their whereabouts when they are logged into the App via our geo-location map on the system. With this feature, you can inform customers on your field workers whereabouts and see if they are where they should be!
With Eworks, you can also track your workers in the comfort of your own office or home. Keep your customers up to date and also easily plan reactive jobs efficiently with the Geo Planner.
If you would like to find out more about our GPS Tracking System, please get in touch today.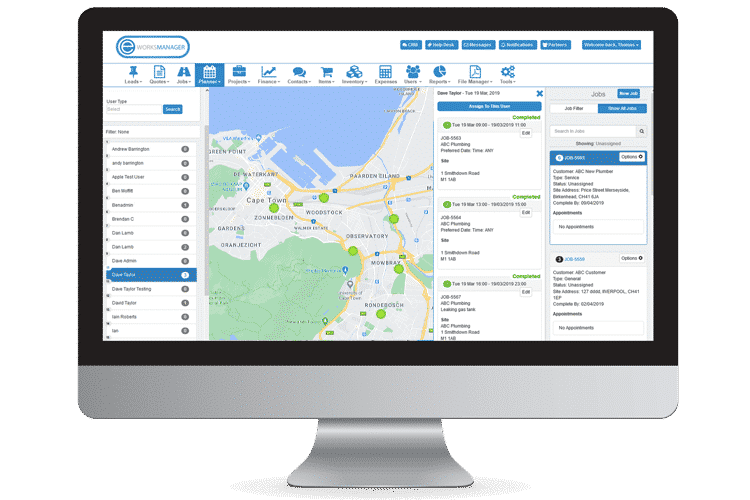 The Complete Business System
Some additional features that would benefit your business