Task Management Software
As a business owner, you probably want a system you can rely on to delegate tasks to the right employees without having to leave post-it notes scattered all over the office. Using Eworks Manager's
Task Management Software
to delegate tasks to employees is a perfect way to make your business more organised, efficient and effective.
By assigning tasks and reminders in the
admin system
, your staff will automatically have the information on what they need to do for the day and who they need to contact. If they have any questions about the task, it will come directly from whoever has set the task.
General Tasks
With Eworks
Task Management Software
, you can manage and assign tasks to other users on the Eworks system. Eworks manages Tasks in the task center. Tasks are categorised by the dates that they are due. Whether that's today, this week, next week or if you wish to view them all, you can easily do so in the task center. This ensures that all your staff are on top of their tasks. Furthermore with our
pop-up reminders
, there are no excuses for an overdue job.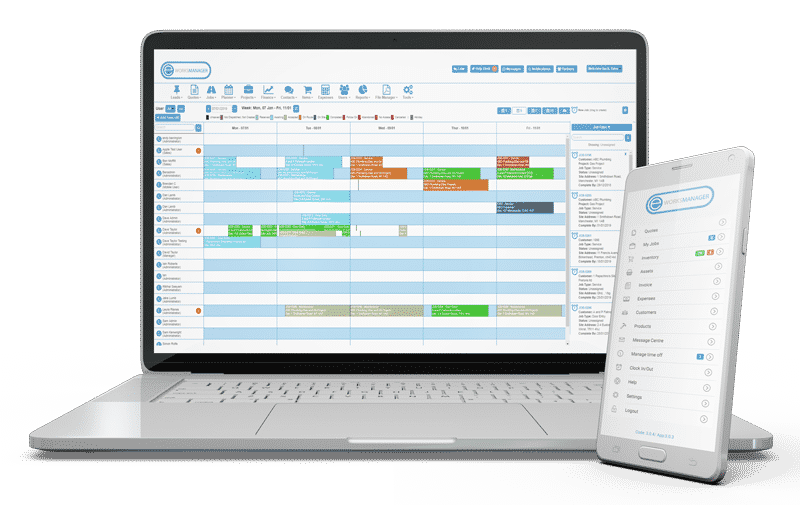 Lead Tasks
Within our
leads tab
, there are lead tasks. This helps your sales team set up tasks for meetings, demos, and callbacks. The system also creates pop-up alerts to remind your staff of when tasks are due.
Job Specific Tasks
Within an
estimate
, job or
invoice
, you can also create specific tasks via the task center. The system links relevant reference numbers within the task allowing the task to be actioned timeously. This is a great feature as you can keep track of everything that is going on within a job and action any tasks to your
users
that may need attention.
Eworks Manager's task center feature is a great addition to any business, whether small or large. Our solution not only helps your workforce and your business become more organised, but also keep track of all tasks allocated, within one place digitally.
There is furthermore a wide variety of tasks you can set to your users. Whether it be a reminder to give a client a callback or chase up a lead, you can rely on Eworks to whip your workforce into shape.
If you would like to find out more information, get in touch today via email or give us a call! Also feel free to try our
14-Day Free Trial
and test out
task management software
out for yourself.
Call us: +27 (0)41 004 0045
Email us: info@eworksmanager.co.za