Keep your Mobile Workforce safe wherever they are with our Lone Worker feature. The feature includes an effective check-in, panic alarm, and Alert Notifications via our Mobile App. To start your free 14-day trial today, click here!
Lone Worker Software System - An Additional Safety Measure for the Protection and Safety of your Field Team
A Lone Worker Safety Solution paired with our Job Management System
As an employer, you're responsible for the well-being of your team when they're on-site. Your lone field workers are your most vulnerable employees, and you need to put extra measures in place to keep them safe. All employers are required by law to be transparent with lone workers regarding health and safety issues - you need to guarantee that their job does not put them at a higher risk than office workers.
With our Lone Worker Software System, you can supervise and protect your lone field team. If a lone worker is in a dangerous situation or feels unsafe, they can use our Lone Worker App to check in and let your team in the office know that they need help.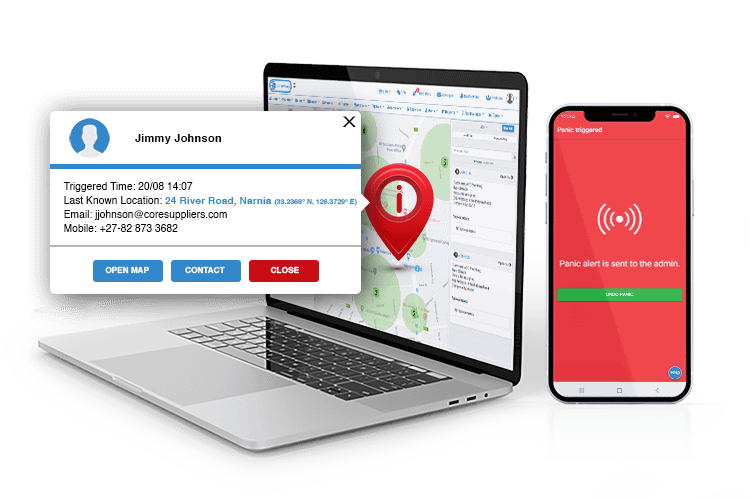 Safety Features for your Lone Workers
Our Lone Worker App supports lone worker safety with an easy-to-use panic alert. Suppose your lone worker has an emergency, or they can't get out of a dangerous location. In that case, they can activate the panic alert, which will send an emergency alert notification to your team via the Eworks Manager system. The message sent via our software will include the last known location of the worker. Our system will also send an email to the admin staff you've nominated so your team can respond quickly and get the worker to a safe place.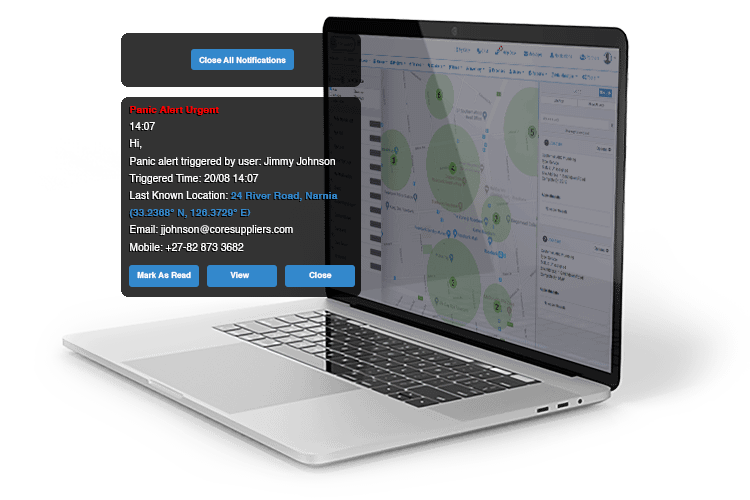 Real-time Alerts & Communication
Eworks Manager is the link between your office and your field workers. With our system and Mobile App, you can get real-time updates and exchange information at any time while your field workers are on the job. Managers and supervisors can see where every mobile technician is, the project they're currently working on, and the work they've done for the day. Keep an eye on your company's progress every minute of every workday.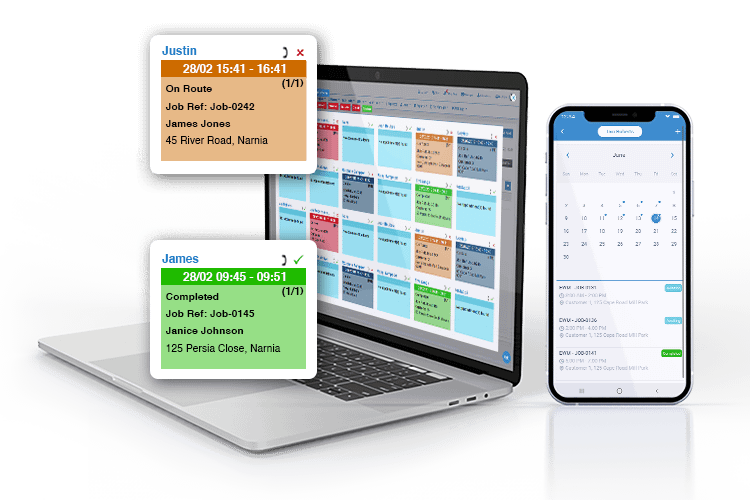 Support Your Technicians with Rapid Responses
Support your mobile workforce and prioritise their safety on-site with real-time alerts and communication. When you receive these alerts, you'll receive the last known location of the technician, and if Live Mobile Tracking has been enabled, you'll be able to track them. With this feature, you'll always know if a mobile worker needs assistance, and you'll be able to help them as soon as possible.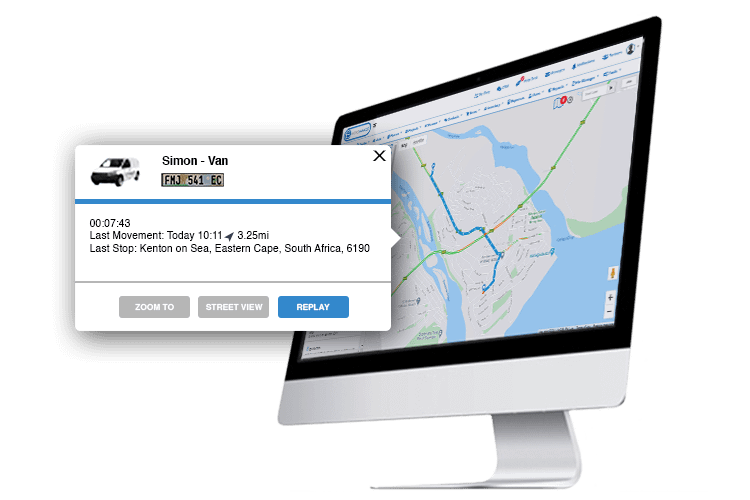 The Complete Business System
Some additional features that would benefit your business
Lone Worker FAQs
1How does a lone worker app work?
A Lone Worker App lets users request help if they have an emergency by setting up alerts and a check-in function. With our Lone Worker feature, you can set up the system for users to send alerts manually by pressing a button or entering the check-in pin in reverse, or you can set it up to send alerts automatically if users fail to confirm that they're safe by checking in.
2What do lone workers do?
A lone worker is a field service industry employee who works without supervision in a public space or on-site. They work alone, without assistance from anyone in their team.
3What is a Lone Worker Monitoring System?
A Lone Worker Monitoring System lets employees working alone send a signal when they're in an emergency. The alert is sent from our Lone Worker App to the employee's team. The team will then receive a notification on our system and an email with more information about the alert.
4What are the benefits of using Lone Worker Software?
Our Lone Worker feature is paired with our
Job Management Software
, and it offers several benefits to assist your field team when they're on the job. These include:
A check-in timer to make sure your staff check in regularly
Simple and easy communication between your office and field team
Panic button for emergencies
No extra devices are required as our Lone Worker feature is available on our Mobile App
Track and trace your team if there's an emergency with Location Tracking
Access to Custom Reports based on all interactions on the system
Secure, cloud-based data storage
Regular updates and continuous innovation to introduce new features