All Your Documents Can be Digitised and Stored in Eworks Manager for you to fill out on the App. For a 14-Day Free Trial, click here!
Document Management Software - Make Use of a Completely Paperless System and Have Your Digital Documents at your Disposal
Digitise Your Required Documents within our Document Management Software.
When going digital, a primary concern is how business owners are going to implement their mandatory on-site forms. With Eworks Manager, the process is easy. Upload and digitise your paper documents and attach them to their relatable jobs. You can then easily locate and complete the forms from your mobile or tablet via the Mobile App.
Our document builder is easy to use and puts you in charge of how your mobile users fill out your documents. Whether you want to add a text box, a dropdown choice or have the data auto-filled, you can easily do so with Eworks Manager. You can digitise documents that include data such as risk assessment information, safety and compliance certificates; questionnaires, reviews and much more. Eworks Manager's document creator can easily automate your forms and eliminate paperwork.
Introducing Mobile Documents
Our user-friendly mobile view makes completing your on-site documents that much easier. With this feature, you can track and report on all your forms digitally, preventing the loss of essential data! Everything is automatically stored within the system – making it easy to print and email everything from one place.
Our support team at Eworks Manager can assist you with how to use the document maker. We can make you a pro at managing and uploading your documents in the system.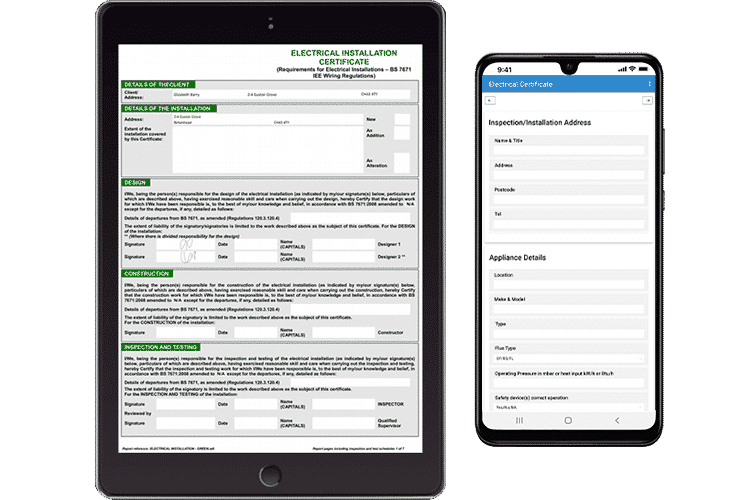 Create Field Service Questionnaires To Ensure Your Team Follow Protocols
Create Mobile Questionnaires for your team to complete on-site, or for customer feedback. Our questionnaire feature helps make sure that every employee follows the Health and Safety regulations.
For example, a questionnaire could ask workers if they are wearing safety gear when they arrive on-site. The questionnaire feature is great for gathering additional information from tasks, employees or customers.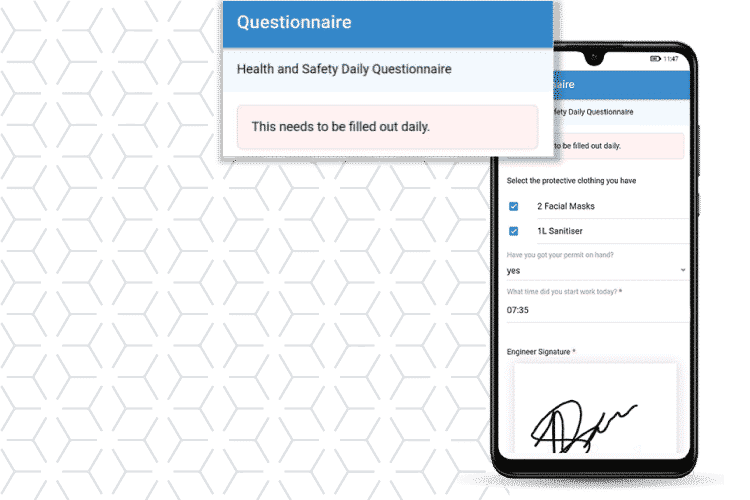 Work Offline on the Mobile App
Our software allows you to work in offline mode and saves your work on your device. When your mobile workers reacquire an internet connection, the Mobile App will automatically sync back to the Admin System. This way, you never lose any information or work filled out on the app.
Your documents attached to each job will be stored locally on your device so you can continue working as per usual until you are back online. The ability to work offline helps those mobile workers who work in remote locations, and in the case where they run out of data on their devices.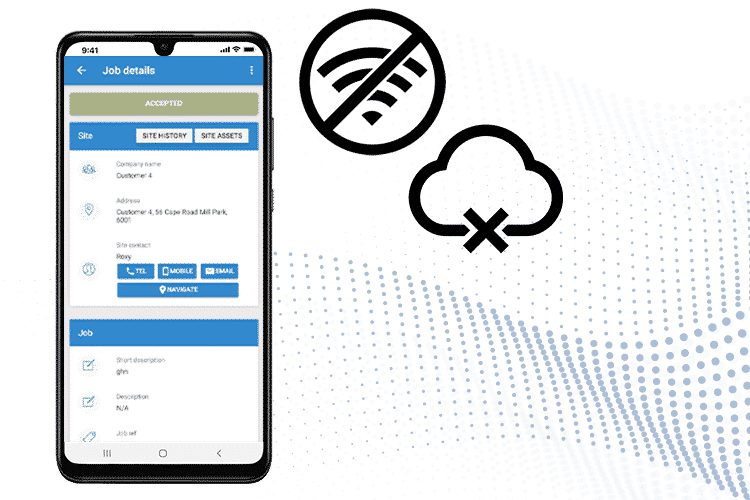 View All of Your Digital Documents in Document History
Eworks Manager stores your digital documents on the system. As they build up in your system, you always have access to them through the Document Management Software. Each document, certificate and form will show the reference number, the customer details and the status of the job which the document (completed or incomplete) was captured on.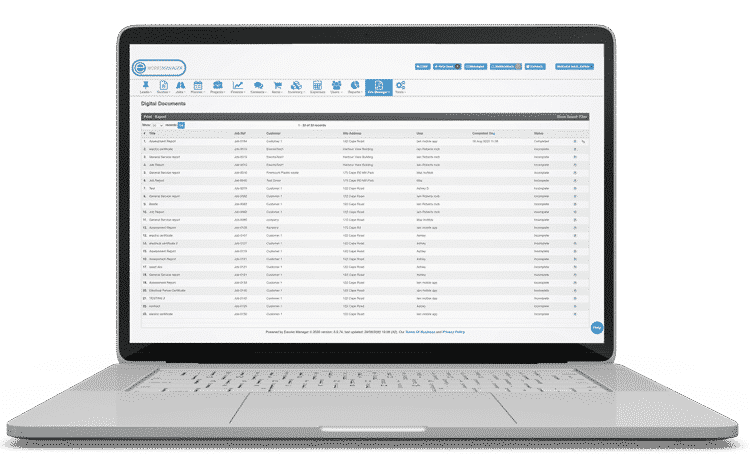 The Complete Business System
Some additional features that would benefit your business
Mobile Documents FAQs
1Can Eworks Manager digitise my existing paper documents?
Yes, our fantastic support staff will happily help you digitise your required documents on request. Our support team can also train you to create your documents within our
Document Management Software
.
2Can I access my mobile documents on any device?
Yes, you can view your documents on the Admin System, or the Mobile App. The Mobile App works on almost any IOS or Android device. Documents are linked to your jobs and can be recovered from anywhere, at any time.
3Can I decide who can see my files?
Yes. Our Document Management Software stores all of your essential files on the Admin System. Restrictions can be set for certain confidential information and field service documents can be attached to your team's jobs.