Create, Manage and Monitor Jobs and Your Teams Time More Efficiently. For a 14-Day Free Trial, click here!
Job Card Reports - Comprehensive Reporting Software to stay in control of all your jobs
Keep track of all your tasks, jobs and projects with a detailed reports
The phrase "time is money" is one of the most applicable phrases for business. With Eworks Manager's Online Job Management Software, you can take better care of your time and save your business money and time. Time tracking is also built into our software. This allows you to easily run online reports, which also helps you to manage your field operatives more effectively.
In Eworks Manager, we track everything that happens. This includes every appointment and every second spent on a particular job or project. We then produce reports for you to assess. Within our Online Job Management Software solution, you can now also assess which jobs make you profit. As well as this, you can also easily investigate where your jobs are going wrong and fix these issues. Using job cards has never been easier, especially when using our user-friendly job card app!
Placing your operative costs into the system allows you to calculate every cent that you are spending on them. With our user security option, you can furthermore limit who sees these costs. Within the system, all costs are also calculated automatically.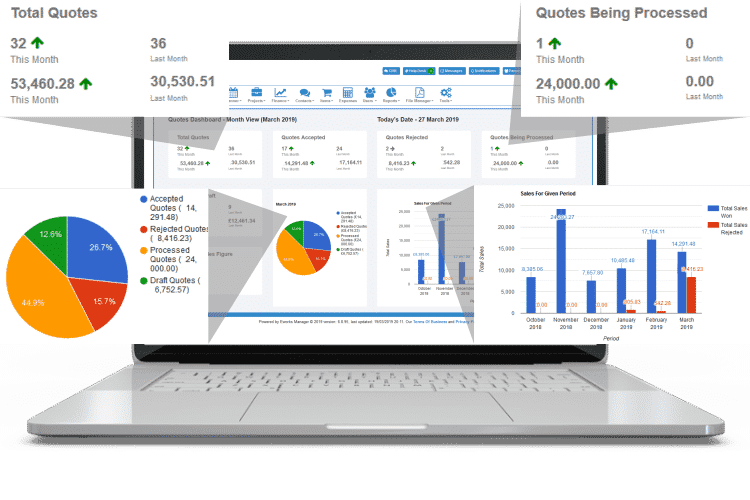 The Complete Business System
Some additional features that would benefit your business
Online Job Card FAQs
1What is a Job Card?
A job card is a comprehensive description of work that is carried out for a work order. You use the Job Card Software to create and manage job cards. When you generate a job card, you specify planning and scheduling information that can be used by the Job Card and Work Order Tracking Software.
2What are Job Card Reports?
A
Job Card Reports
is a review generated from within a Job Card Management System to be able to analyse your business in terms of the work being done. Reports could be anything from the average time taken to travel to a site, the amount of time spent on-site, or how much money each worker is bringing in.