Your Customers Can Access their Job Information via Our System's Customer Login Portal. For a 14-Day Free Trial, click here!
Client Portal Software - Improve Communication Between Your Company and Your Clients with our Customer Relationship Management System
Work Together with Your Clients by Allowing Them Access to the System
Our CRM Software not only lets your business manage all client communications and their information, but it also allows your clients to login to the Eworks Manager system and view their job progress. From there, they are able to request new jobs, quotes, log tickets and more. Your company can also adjust customer transparency settings on the system by ticking off the information you want to allow them to see.
Our system will improve the way you interact with your customers, and you can keep a full history of your communications including calls, emails, tasks, notes, and complaints so that no information is ever lost.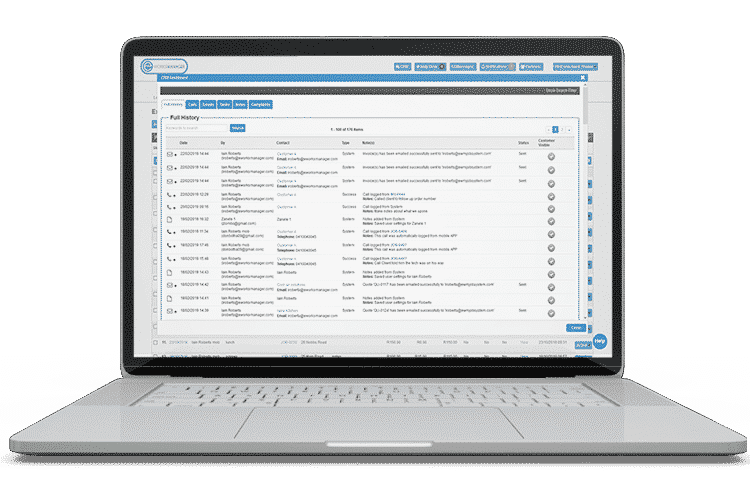 Allow Your Clients Access to their Job Information via the Customer Login Portal
When you allow your clients access rights to the customer login portal, they can log in and request quotes, create new jobs for you, view their job's progress and access the Help Desk.
They can also add or view any notes attached to jobs, clarifying communications between you and your customer. Your admin team have the authority to enable these features for each client separately. Eworks Manager gives you unlimited customer logins free of charge.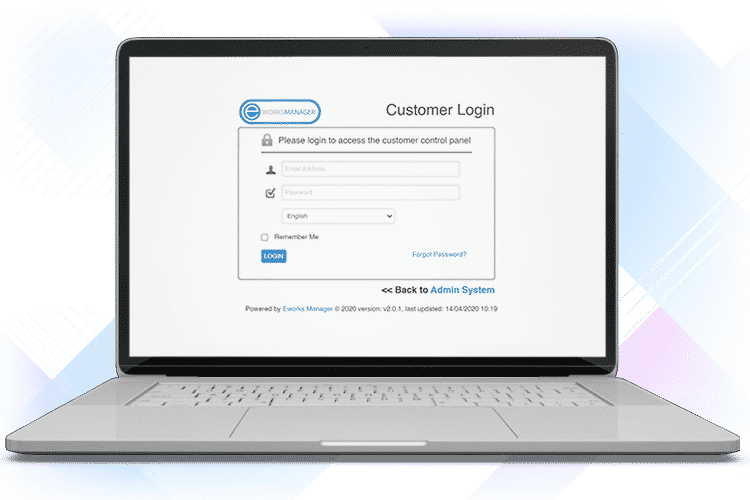 Customers can Request Jobs & Quotes
The CRM System will notify you as soon as a customer has requested a new job or a quote. From there, your admin team can quickly respond to the request and start the job or quoting process.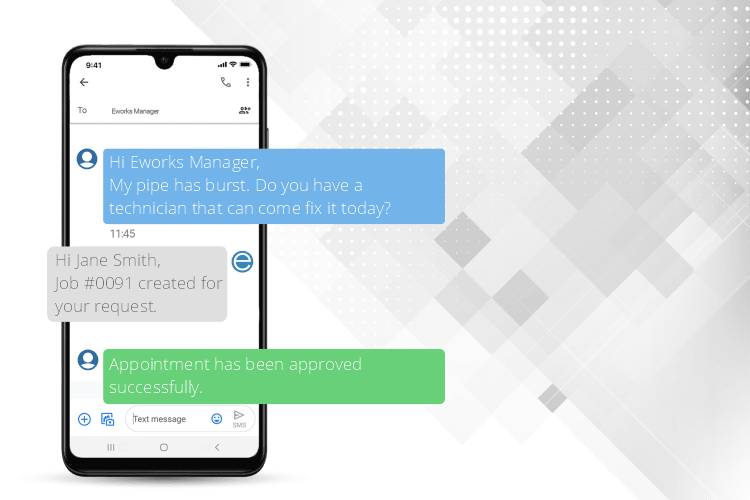 Clients can Easily Log Queries with Tickets
If a customer ever runs into problems with services or have a querie about their assets, they can contact your business directly by logging in to the system, click on the Help Desk and create a ticket. Your team can quickly respond to the ticket to resolve the issue as soon as possible.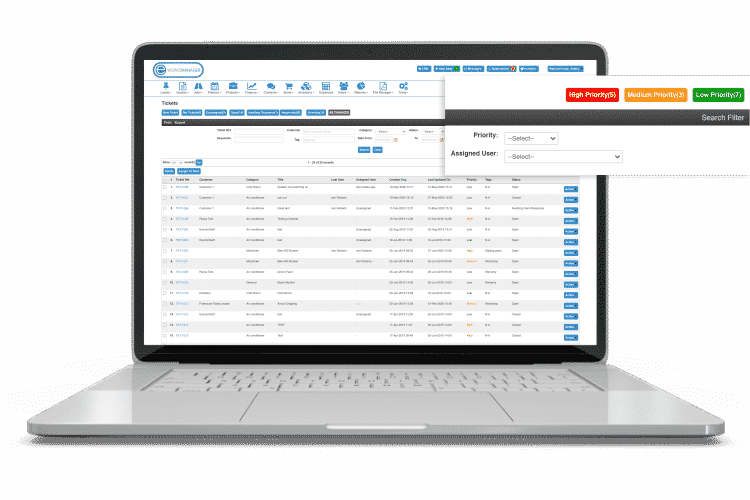 Generate Customer Reports
Eworks Manager's CRM System can generate several reports, including a customer profit report, invoice report, complaints report and site turnover report. When you know which customers bring in the most profit, you can make sure they are taken care of. The invoice report shows an overview of invoices for customers, including the total amounts. The complaints report ensures that all issues are noted and resolved to keep your clients content, and you can pick up on any complaint patterns. The site turnover report shows a monthly total per customer per site.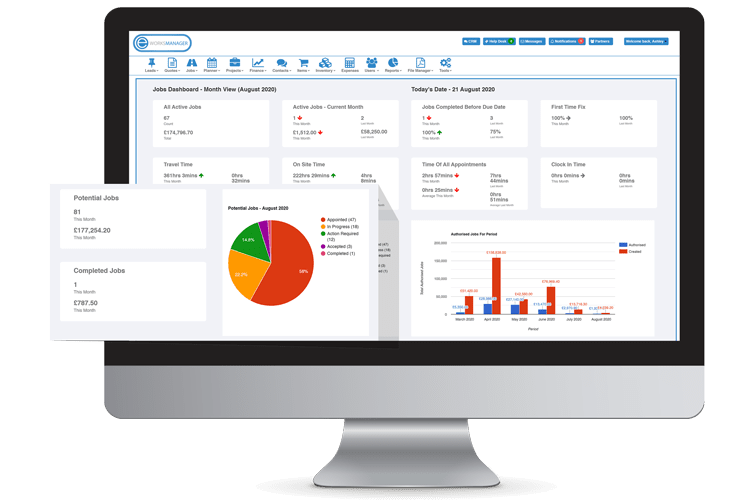 The Complete Business System
Some additional features that would benefit your business
Client Portal Software FAQs
1What is a CRM system?
A CRM system is a customer relationship management system. It is fantastic for any field service business who deals with customers as it allows communication and interactions within one easy-to-use portal. The system can track and keep a record of all communications between you and your clients, whether it's calls, emails, or even complaints. If you have to manage many customers, this is one tool that will help your customer support.
2What is Client Portal Software?
Our Client Portal Software is designed to give your customers access to the Eworks Manager system so they can request services and view their job information. They can view payment information, attached digital documents, access to support via the help desk and ticketing system, and customers can request quotes and invoices on the system. Essentially, our customer portal is a digital sharing platform and information centre between your business and your customers.