Client Portal Software
Customers love to have the latest updates on the status of a job they have paid for. As well as this, they love to know how much it is costing them and its expected completion time.
At Eworks Manager, not only do we give our clients the best
job management software
on the market today, but we also consider their customers.
With our Job card management software, your customers can easily access any updates on their jobs with our
customer portal software
.
All you need to do is send over login details to your client. They can then head over to the client portal, sign in, and see what jobs they currently have on and what is going on with those jobs.
Also, customers can submit jobs to you via the
client portal software
. You will receive these jobs with a
notification
, allowing you to accept or reject the job with a click of a button.
Once you answer the request,
the system
will then automatically inform the customer on the status of the job they have raised. Customers can also look back on jobs that have been done in the past and the work that was done.
This amount of transparency allows your staff members to spend less time answering customer queries on the phone. Your customers can simply log into their
customer login portal
and track the status of a job for themselves.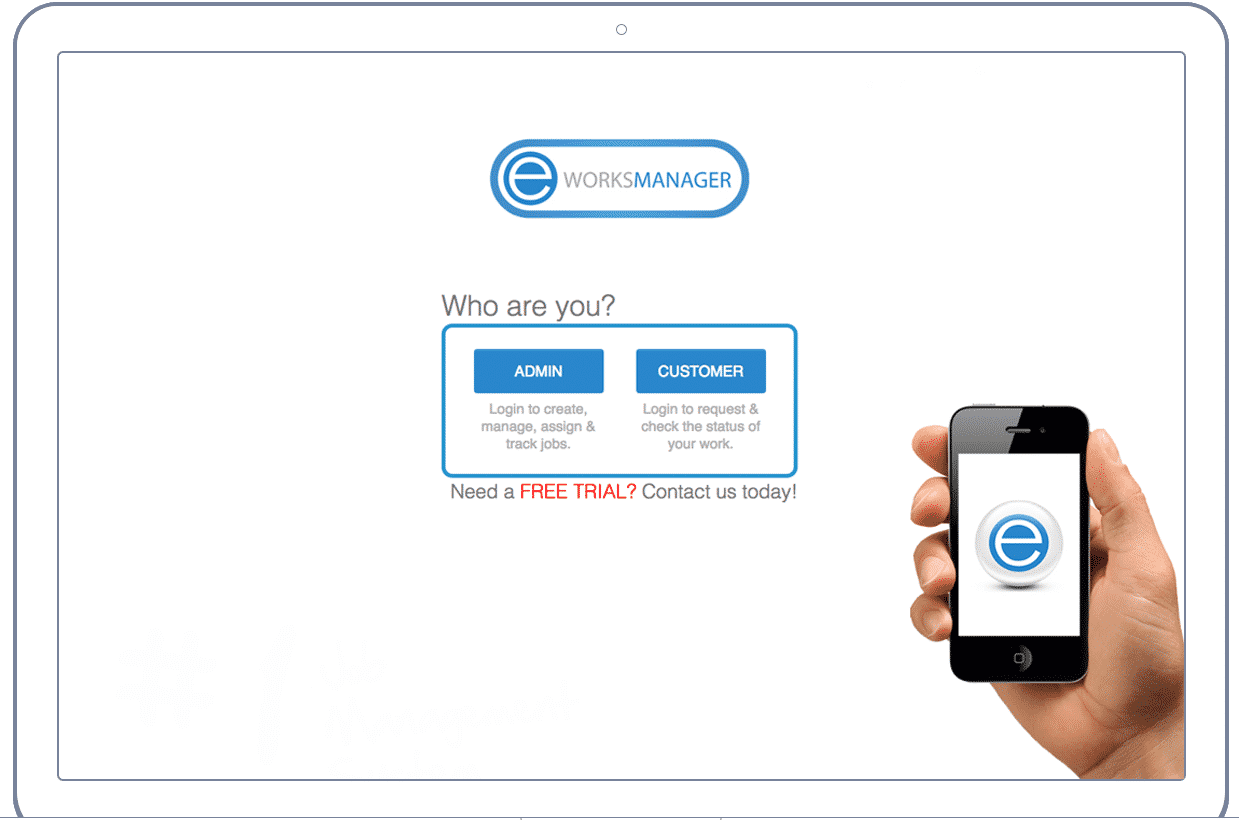 Keep Your Clients In The Loop With Our Customer Login Portal
Customers can also view any notes that have been added for them to see, whether that be by the office staff or the operative. Your customer can furthermore see updates, as they happen.
Should you decide to give access to your customer, they can only see what you want them to see. You can hence hide any confidential documents. This may include any personal information for your operatives, such as mobile numbers etc.
If you have a customer who is after more of a live view, we have
Eworks Manager Enterprise
. This is the perfect solution for these types of customers.
If you would like to find out more information on Eworks then please get in touch today. We will give you a free, online personalised demonstration of the software which is tailored to how your business works!
Please contact us via email, website or feel free to give our office a call, we would love to chat!
Call us: +27 (0)41 004 0045
Email us: info@eworksmanager.co.za