Have Full Control of All Your Entire Business - Visually and Physically. For a 14-Day Free Trial, click here!
Business Management Software - BPM Software Designed to Streamline Your Workflow
A Business Management Solution that helps you manage task flow processes and field staff, easily and efficiently.
With our Business Management Software, you can customise your system to suit your needs with the tools tab. Create appointment types, upload your company logo, change your regional settings and select your preferred language.
Eworks Manager provides a comprehensive Business Management Solution that streamlines your entire process flow, from capturing and tracking leads and conversions, converting them to quotes and then tasks, all the way through to invoicing. This allows you to keep track of every aspect of your business and see real-time updates on income and expenses across all your customers and jobs.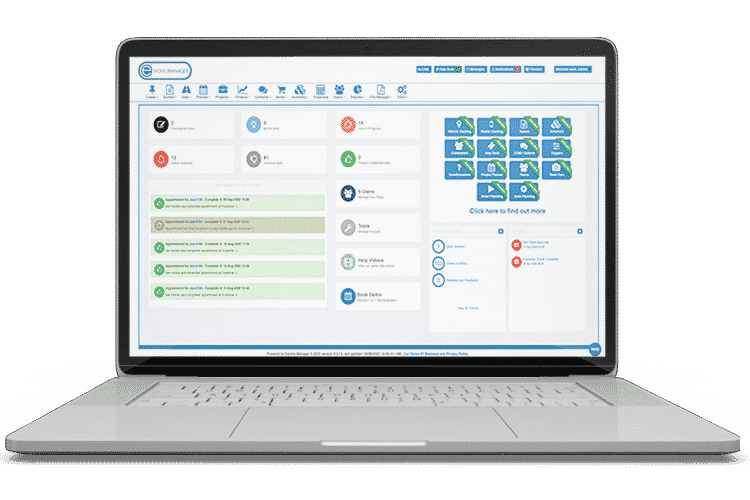 Capture Leads and Import Contacts
Eworks Manager includes a customisable lead and CRM section which integrates with Microsoft Outlook. This ensures all your leads and customer information is managed within a single system. Contacts can similarly be exported for use in third party marketing tools, allowing you to market to all your existing and potential clients at the same time.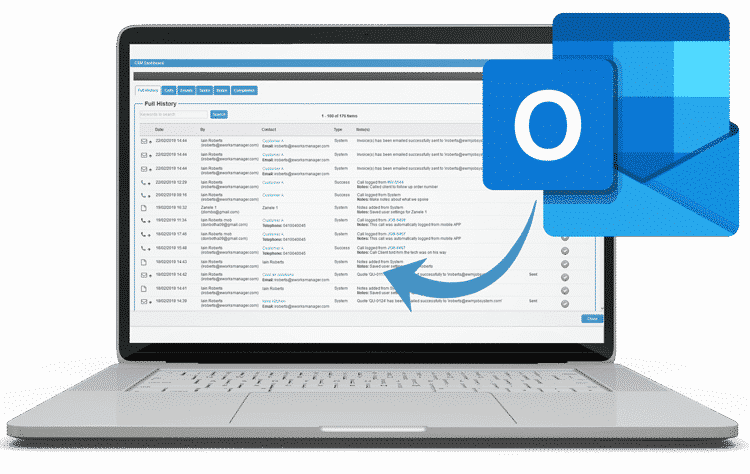 Quote Clients On-Site or from the Office
With our Quoting Software, you can generate quotes from the Admin System at the office, or from the Mobile App while on-site. You can also easily convert quotes into tasks or appointments for your sales representatives to follow up or workers to attend on-site.
Job Scheduling and Progress Tracking
Eworks Manager offers a Staff Planning Software which allows you to see the diaries of each of your users. This is extremely handy when urgent jobs come in that need to be handled by the first available worker. A simple drag and drop assigns the task to a user, and with our colour coded status updates, you know exactly where your field workers are and what the progress of each job is.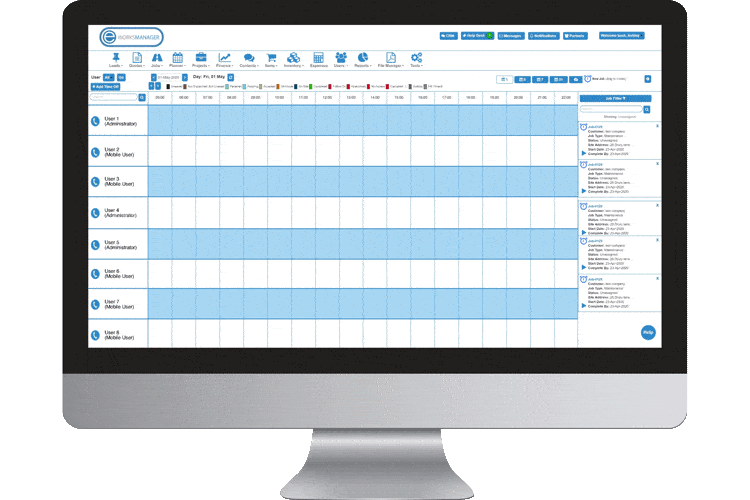 Invoice on Completion of Work
Our Mobile App allows workers to accept approval from clients on completion of a job either by signature, SMS, email, or voice recording. On approval, a designated admin staff member will be notified of the completed job and can authorise and invoice the job immediately. This ensures no invoices are ever overlooked.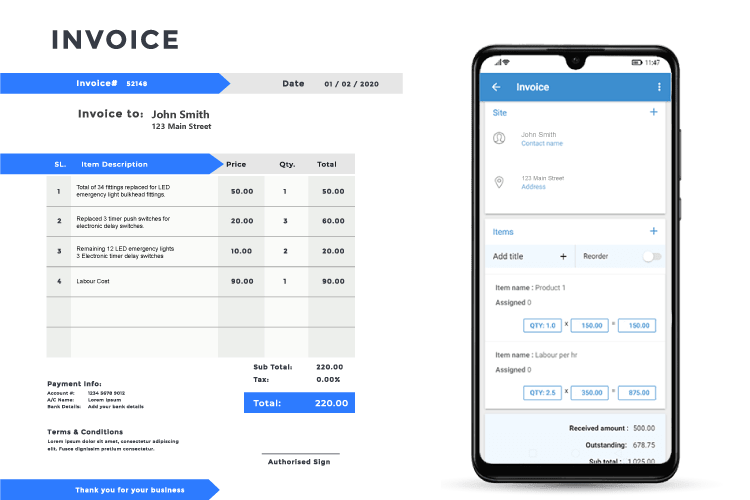 Comprehensive Reporting Features
Our Reporting Software allows you to run almost any report, such as lead conversions, time spent on-site, and invoicing. With a detailed view of every aspect of your business, you have complete control and know exactly where your strengths and weaknesses lie.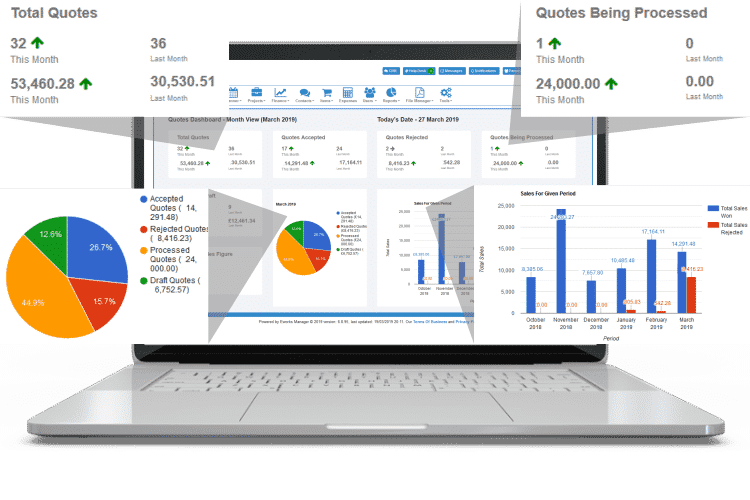 The Complete Business System
Some additional features that would benefit your business
Business Management Software FAQs
1What is Business Management Software?
Business Management Software
, by definition is a set of programs that helps businesses support, improve, and automate their processes. This software assists in reducing errors, completing tasks, reporting activities and improves overall efficiency and effectiveness.
2What software do most businesses use?
Most companies make use of different software for various tasks. Some will use a CRM System to capture leads and monitor their sales funnel. Some will make use of a Job Management Software to manage the allocation of tasks to their workers, and almost all will make use of some or other accounting software. With Eworks Manager, we have combined all these technologies to simplify your business processes and ensure all your information is captured and stored securely within our all-in-one cloud-based software.