Asset management can be challenging when you're relying on a paper system to get the job done. It's almost impossible to manage your inventory remotely, determine which assets aren't being used, and plan preventative maintenance without Asset Management Software. Good asset maintenance is essential for companies that need their assets to get their work done, and more businesses are employing this software to help them. For more information about Asset Management Software, keep reading to discover how it works and the benefits of investing in this system.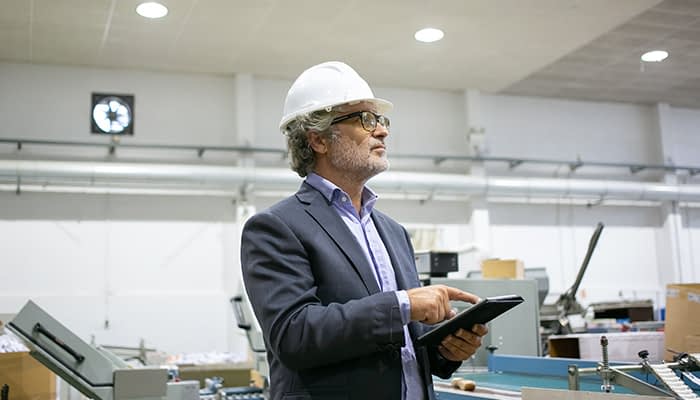 What is Asset Management Software?

Asset Management Software is designed to help you track and manage your equipment and machinery. You can use the software to schedule regular maintenance, plan asset distribution, keep track of where your assets are, and document how they're being used. Implementing Asset Management Software makes it easier to record and manage the life cycle of your vehicles, equipment and machinery.




The benefits of using Asset Management Software

Asset Management Software offers a range of benefits, and we've put together some of the most significant advantages of using an Asset Management system like Eworks Manager.




Track your assets

With Asset Management Software, it's easier to track your assets, no matter where they are. You can see which job the asset is currently being used for, including the worksite location. This feature is ideal if your business assets need regular maintenance, as you can see where your equipment is being employed and which jobs it's been allocated to on your calendar. You can also view the history of your assets to find purchase dates and warranty statuses to determine whether an asset needs to be replaced.




Plan recurring maintenance jobs

To maintain your assets and avoid breakdowns or emergency repairs, you can use Asset Management Software to schedule recurring maintenance jobs. You can set up the start and end date and arrange for the job to be repeated as often as required. Once you've created the recurring appointment, it will automatically be added to your calendar. Asset Management Software makes it easier to implement an efficient preventative maintenance strategy.




Assign assets to quotes, jobs and invoices

With Asset Management Software, you can assign assets to quotes, jobs and invoices. This process makes it easier to track your equipment and assists with costing. You can allocate assets at any stage of the job process, ensuring that when it's time to send an invoice to your customer, you know that they're being charged for all the assets used for their project.




Attach mobile documents to your assets

If your team needs documents and certificates for assets on hand, Asset Management Software is the solution you need. You can attach a copy of any document required for compliance to an asset using the system. This paperless system is easier to manage, as you won't lose any information, you can find all your documents and certificates in one place, and you'll save admin time.
With good Asset Management Software, you can improve your asset management and keep your assets in good condition all year round without increasing your admin time. Choose Eworks Manager and get started with our all-in-one Asset Management Software. Sign up for a free 14-day trial today.