Leads are the lifeblood of any business, but some companies get so caught up in generating leads that they forget to nurture them and turn prospects into loyal customers. Converting leads into customers is vital for business growth, and it's how you boost sales, increase profit, and build a customer base over time. Here are some practical ways your field service business can convert leads into paying customers.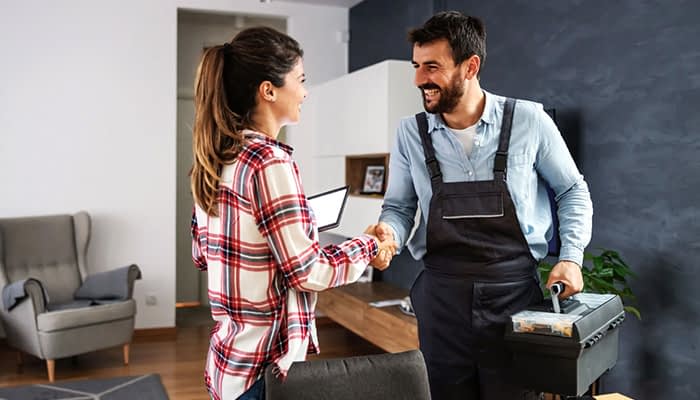 Attract the right leads

Lead generation is not only about quantity but quality. You want to attract people with a high likelihood of becoming customers, and there are several ways to do this. Firstly, you need to identify your target audience. When you know who you're communicating with, you can create marketing material that resonates with them. Secondly, you need to customise your message to clarify your service's value and benefits. If your marketing communication is ambiguous, you'll receive leads from customers who don't need your service. Finally, you must use a compelling call to action (CTA). Whether you're using email marketing, social media, pay-per-click (PPC) or any other channel to generate leads, a CTA is essential to convince people to contact you.

Don't make them wait

When prospects show interest, don't make them wait too long. If you don't get in touch with them as soon as possible, they may no longer be interested. Taking too long to respond to a prospect gives them time to contact your competitors or for your competition to swoop in and steal the sale. To make it easier for you and your team to follow up on leads in time, use ERP Software to import your leads to our job management system and assign them to your staff. Your employees can then use CRM Software to capture all email and telephonic communication with leads, add notes, create tasks, and convert leads into quotes to send to prospects.

Earn their trust

Just because someone has contacted you or shared their contact information doesn't mean they're ready to become a customer. But that doesn't mean you shouldn't build a relationship with them. People want to buy from businesses they trust, and if you can earn their trust, they'll choose you over your competitors when they're ready to buy. The key to building trust with prospects is continually showing them your value. Use social media, email newsletters and your website to remind them of your business's value and benefits and how you can help. Share testimonials from loyal customers to legitimise your business and show them you're trustworthy.

Keep in touch

If your leads go cold, don't lose hope yet. Not all cold leads can be warmed, but there are some you can heat up with a little bit of encouragement. If your prospects have signed up to receive emails, use email marketing to build awareness and keep your business at the top of their minds. Before you send emails, personalise your email lists so you can send relevant content and personalise your message to catch your prospects' attention. You can use email marketing to remind them how your service can solve their problems or challenges and share exclusive offers and promotions to reel them in. Not all your emails need to be sales orientated. You can warm up cold leads by sending them valuable content like blogs and articles related to your industry that show them you're interested in building a relationship and not just selling to them.
Convert leads into customers with Eworks Manager
Take the next step to turn leads into customers with our ERP and CRM Software. Try our software with a 14-day free trial, or get in touch with our team to learn more about Eworks Manager.