Invoicing may feel like an insignificant task or less critical than other jobs on your to-do list. However, if you get it wrong, it'll significantly impact your cash flow and customer relationships. We've created the ultimate invoicing checklist to make the process simple and efficient, and ensure you get it right every time.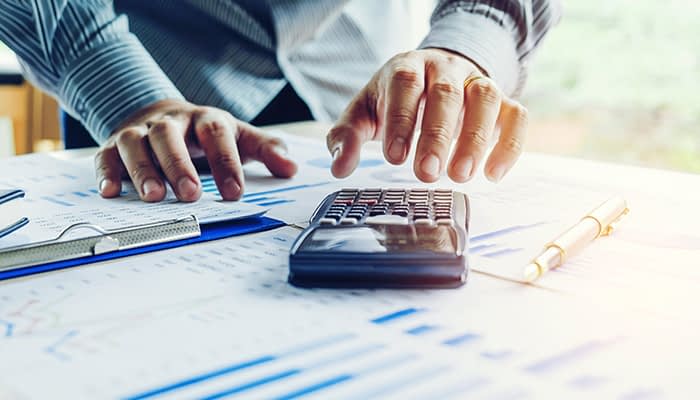 Create an invoice template

A personalised invoice template gives your invoices a professional look and establishes your brand identity, making it easier for customers to identify invoices from your company. An invoice that stands out in an email inbox will likely be noticed and paid on time. An easy-to-use template ensures that your invoices always look the same, no matter who's created the invoice, and saves your team admin time, as they can simply add the billing information and send it to the customer. You can use a cloud-based solution like Invoice Software to create a user-friendly template that everyone in your team can access.
When creating an invoice template, remember that a simple layout is best, as it's easier to read and understand. The purpose of an invoice is to share the services you've provided and the amount the client owes. A complicated design may prevent customers from seeing the list of services, what they owe you, and the payment terms and conditions, causing confusion or frustration.

Offer flexible payment options

Simple, seamless payment options encourage your customers to pay you on time as they can choose a convenient payment option and know that making payment will be hassle-free. Flexible payment options also foster repeat business. Once clients know that your payment process is painless, they'll likely use your services again. Don't forget to include all your payment options in your invoice template and ensure the payment information is accurate and that all payment links work, as flexible payment options are only convenient when they are up and running.

Send invoices on time

Sending invoices on time is crucial if you want to get paid in good time and maintain a positive cash flow to cover your operational costs. As well as sending invoices on time, don't wait too long to follow up on outstanding payments. It's easy to get caught up in the day-to-day running of your business, but don't let following up on payments become an afterthought. If you allow customers to pay you late every month, it'll become a bad habit, and they'll continue to delay payment. Make the follow-up process simpler by setting up automatic payment reminders with Invoice Software.

Do a quality check

Before sending invoices to customers, check them to make sure you or your field workers have added all the information they need to make payment, including:

 

Your company name and contact information.
The client's name and details.
An itemised list of services provided.
The date the invoice was issued.
The invoice due date.
Clear payment terms and conditions.
The total amount owed.
All the available payment options.

To eliminate the need to check invoices manually, you can use software to streamline and automate invoicing. With Invoice Software, you can convert your digital job cards into invoices to ensure all the project information and client details are correct without having to check each one individually.

Send a thank you note

Show your customers you appreciate their support by sending them a thank you note via email once you've received payment. A kind gesture can go a long way and help you build a good relationship with customers, encouraging them to pay you on time and return to your business. A thank you note will only take a moment to compose, but it will leave a lasting impression and increase customer satisfaction.
With our invoicing checklist and our software, you can create and implement an efficient invoicing process that works for your business. If you're ready to sign up for our Invoice Software, contact our support team for assistance or start your 14-day free trial.