With our latest feature, you can create Custom Fields to collect important information for your business. Discover our Custom Field Management tool and how to capture unique data with Eworks Manager.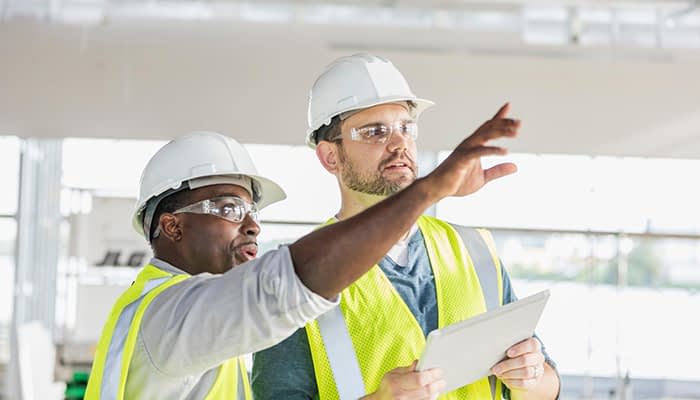 What are Custom Fields?
Custom Fields are customisable fields that can be added to Leads, Quotes, Jobs, Invoices and Purchase Orders to collect specific information. A maximum of 20 Custom Fields can be created for every section.
The advantages of using Custom Fields

Our Custom Field Management feature gives you the freedom to create customisable fields to collect data that's essential for your company. No matter what information you need to capture, you'll be able to add a relevant field as there are several different field types available, including Text, Date, Textarea, List and Checkbox. Our Custom Fields are editable, and the access rights can be changed when required.

How to use our Custom Field Management feature

When you log in to Eworks Manager, you'll find our Custom Fields Management section under Settings. Once you've opened the Custom Fields Dashboard, you can add and manage your fields. A unique name can be created for every Custom Field. For example, a field labelled 'Technician Name' can be created to add the name of the technician responsible for a project to a Job Card.
As mentioned, Custom Fields can be added to your Leads, Quotes, Jobs, Invoices or Purchase Orders, depending on the information you'd like to collect. For instance, if you need to add the date jobs are completed to invoices, create a Custom Date Field with our Invoice Software. Once a Custom Field has been created and added to a section, it will appear on every Lead, Quote, Job, Invoice or Purchase Order.
There are several settings available for our Custom Fields, including Editable, Mandatory, Searchable, Mobile Visible and Mobile Editable fields. With Editable Fields, you can give your team access to edit fields on our Admin System and Mobile App. If you need the Custom Field to be completed every time, create a Mandatory field that must be populated before the section can be saved. With Searchable Custom Fields, you can search for data you've collected from Custom Fields for your reports. Mobile Visible fields will appear on all Leads, Quotes, Jobs, Invoices or Purchase Orders on our Mobile App.
Custom Fields can be made inactive or deleted. Once a Custom Field is inactive, the field won't appear on any of your sections going forward, but you will have access to the data previously collected. To delete a Custom Field, you'll first need to remove the data you've collected before you can delete the field.
If you need to include the data collected with Custom Fields in your reports, you can search for the information with our Custom Field Filter. The filter is available for several of our reports, including Job, Invoice, Job User, Purchase Order, Invoice Payment and Job Costing Reports.
Create your own Custom Fields with Eworks Manager
Log in to Eworks Manager and create your own Custom Fields with our Job Card Software. If you have any questions or need assistance, log a ticket on our system or contact our support team.