Field Service Management Software offers many benefits, including keeping a record of all your data on a cloud-based system. With access to all your information in one place, there are so many ways you can use the data for your business. To get the most out of your data, we've shared some tips you can use for your field service business.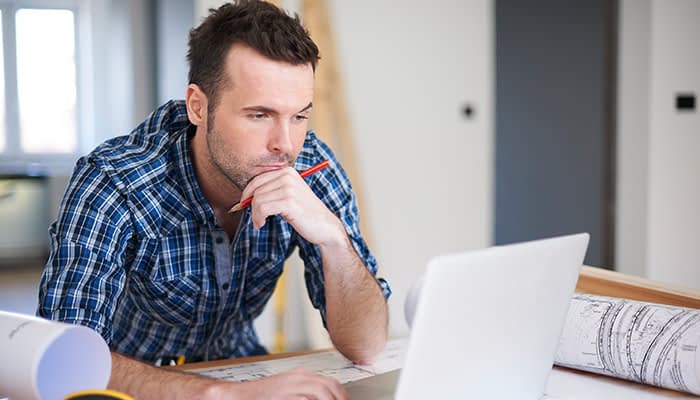 Performance-based compensation

With Field Service Management Software, it's easier to track employee performance. You can view an individual employee's job progress, see if they've attended to all their tasks, see how much time they've spent at a job site, and so much more. You can use this to measure their performance and introduce a performance-based compensation plan. You can use this method to keep your team motivated.

Share performance with HR

With access to the data on the system, it'll be easier for your HR department to monitor the performance of your technicians. Sharing your Field Service Management Software data can also help the department plan training, and they can see if an employee needs extra training or if they need to develop a new training strategy for a specific skill.

Accountability

When your business uses Field Service Management Software, every detail of every job is documented in detail. You can use this information to keep your workers and supervisors accountable. While you can see every detail of their job progress, it helps that your team can also access the system. It's easier for them to take responsibility for their work when they can keep an eye on their performance.

Real-time updates

Field Service Management Software makes it possible to get real-time updates from your field workers. While on the job, your team can access their digital jobs cards and share updates while they're on site. If they can't complete a job, they can use the software to let you and your admin team know. You can use this information to improve communication and transparency with your customers, as you can send updates as soon as they're available.

Field Service Management Software has so much to offer

Field Service Management Software is a fantastic tool for collecting data, but you can also use the software to manage other sections of your business. You can create and schedule jobs, send quotes and invoices, and keep an eye on your team with a tracking system. You can do all this while you're in the office or via your mobile device when you're on the job.

Get started with Eworks Manager

There are so many Field Service Management Software solutions on the market, but at Eworks Manager, we take pride in our knowledge of the field service industry and the support we offer. As a local software provider, we understand the challenges of your environment, and as a result, our software provides solutions for the obstacles unique to your business. Our support team offers comprehensive training, and they're available via email, live chat and telephone if you need assistance.
Are you ready to get the most out of your data? Get in touch with us to sign up for our Field Service Management Software. If you'd like to try our software, start your free 14-day trial today.