Do you want to create polished, branded quotes within a matter of minutes?
To win business, you have to be quick and professional in delivering quotes, and this could be only done by using the latest tools available in the market.
Eworks Manager's Quoting Software can be used for creating, managing, and tracking quotes with ease. This software can help you build the best first impression of your business.
Delays, bottlenecks, communication breakdowns, and loss in sales are the result of inefficient business processes, but now you can manage all of these things using our Job Card Management System.
Traditionally, the price list of all the products was added manually in the quote. All information was also stored manually, and keeping track of quote progress was quite difficult.
Using Quoting Software helps you build accurate and professional quotes within minutes, and our system also makes it easy to track the progress of the quote.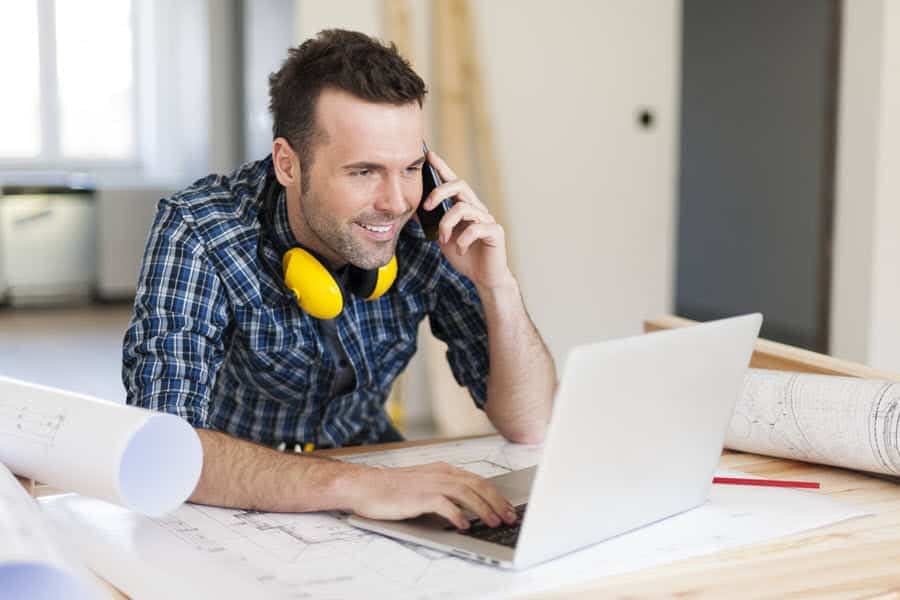 Here are some of the features our Quoting Software has to offer to prevent disorganisation and prove to be a good investment for your business:
Consistency among Quotations:
Well-structured and clean set templates can create consistency in your business quotes. Our Quoting Software has tools to help you in customising your template quickly and easily.
Real-time status of quotes:
Our quoting software provides a real-time quote status once the quote has been shared with the client. The progress of a quote can easily be tracked and addressed on the system.
Store and Retrieve Quotes:
Our quoting software provides you with the tools to organise data with filters which helps to retrieve it easily from the system. Our cloud-based system also has unlimited and fully secure storage for all of your quotes.
Update and Manage Pricing:
Your product or service pricing can be easily updated, stored, and managed from our system, and data can be exported from the CRM software tool.
User-Friendly Interface:
Our Quoting Software provides you with all the essential features in a user-friendly way that is easy to access and navigate. Create accurate quotes and follow up with customers from one easy-to-use system.
A few other quoting features that make Eworks Manager ideal system for your business:
It allows you to create and manage quotes in one place.
Sales appointments can easily be created against quotes.
Efficient history of past quotes kept safely in the system.
Quotes can be emailed directly from the system straight to your customer, speeding up the quoting process.
Accepted, rejected, and processed quotes can be managed from the system.
Convert quotes into jobs or invoices within minutes.
Created quotes from the admin system or the app.
Quotes can be exported to an Excel file.
Each quotes' status and progress can be viewed very easily.
The entire system helps businesses go paperless!
---
Start creating professional and accurate quotes by choosing Eworks Manager's
Quoting Software
today. Try out a
14-day free trial
of the software and see how our system can transform your business.