I am sure we can all agree, as South Africans, that an increase in the price of fuel is something we have become accustomed to, yet every time it happens, the only action we take is to complain.
Businesses with a fleet out in the field take strain every time those cents hike because they are the ones who feel the impact first. It is time to take effective action by using a vehicle tracking software solution that can help in cutting costs without implementing drastic change.
Are You Considering Your Routes When Scheduling?
When jobs are scheduled from the office, do your admin staff consider which technician is closest at the time or who has another job in the same area that day? Both need to be regarded when scheduling efficient routes for your technicians.
But does it really matter?
Of course, it matters! With the correct vehicle tracking software solution, you will be able to schedule jobs for your technicians based on their current locations. When your admin staff can see a live view of exactly where your field workers are they can assign the work out to the closest one, without having to call each worker to find out who is nearby. This means you will be saving on fuel when your workers complete jobs in the same proximity – It only makes sense.
In fact,
Many other aspects need to be considered alongside the scheduling of jobs. These include employees driving styles and that company vehicles could be used in their spare time without your knowledge. There might be a way to run a diagnostic on vehicle abuse, but the importance of minimising fuel use would be to track and monitor long periods of idling, speeding and often other factors.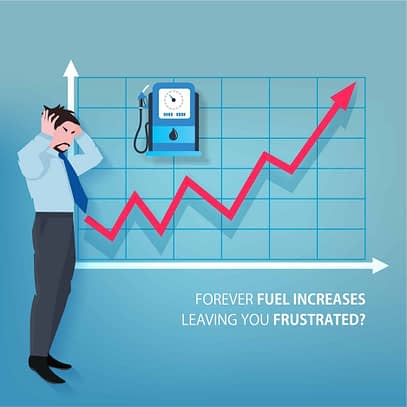 The Right One Will Save You More
When choosing an effective vehicle tracking software for your business, you essentially want one that will;
Track where your field workers are or have been
Give you inside information as to how your workers are treating your vehicles
Deliver all the above easily and immediately
Eworks Manager's vehicle tracking solution offers detailed reporting which will guide you in the areas that need to be monitored and indicate where and how your fuel is being abused and misused. This will allow you to act fast to encourage better driving practices to ensure your monthly fuel expenditure is kept low.
Register For a 14-day Free Trial And See How To Reduce Fuel Costs