It might be a nightmare to manage everything on your own, such as projects, teams, and customers. Contractor Management Software keeps you on track with your organisation, so you don't waste time and concentrate on your business's key aspects.
---
Using Contractor Management Software, you can run your company without stressing about paperwork, planning, or admin problems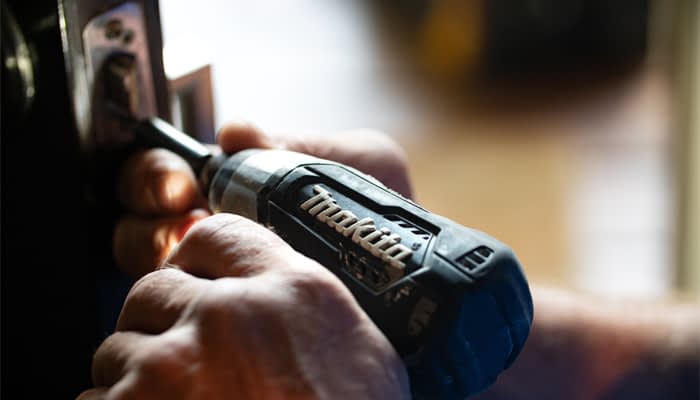 Assign Tasks to your Contractors Easily
Job scheduling is made simple and effective with Job Management Software. Using our route planner, route scheduler, time planner, and geo planner can utilise the system to assign work to your employees.
Track and Monitor your Workers
Contractor Management Software allows you to keep track of your staff and monitor project progress. With features like live mobile tracking and vehicle tracking, you can keep track of your employees' whereabouts in real-time. The live mobile tracking feature allows you to track and locate your workers' devices while they're on the job. You can also identify how much time your team spends on each job, how long they stay on the job site, and when they leave. The system assists you in reducing fuel and travel costs by supporting you in assigning a new job to the worker nearest to the next job site.
You can also get information like driving behaviours and travel data via the vehicle monitoring tool.
Create Quotes and Track Leads Easily
By assisting you in managing your leads better, Job Management Software can help you boost the efficiency of your business. You can easily save and manage your potential clients' information and convert leads into quotes.
Our software saves you time by allowing you to generate quotes from any location, whether at work or on the road. You can use templates to create quotations or customise them as needed. You can also convert quotes to tasks quickly and easily without sacrificing any information.
No Signal, No Problem
Even in situations where there is no connectivity, your mobile workers may easily do their jobs using the mobile app. Because the software allows offline mode, individuals can simply do their job while offline, and all of their jobs will be transmitted back to the office as soon as they reconnect to the internet.
Collect Valuable Feedback
You can use our Electrical Contractor Software to develop surveys to collect customer feedback and ensure that your staff adhere to health and safety regulations. A questionnaire is a great way to collect information about a job, worker, or customer.
Ensure your Workers Safety
Our Mobile App includes a vital feature that can help ensure your workers' safety, especially when they need to travel or work in risky areas. Our Lone Worker feature within the app requires your worker to check-in at a set interval. When a check-in is not completed, alarm bells sound off to admin staff to try to contact the worker or contact the nearest response team to engage on the workers last known location. This can go a long way to keeping your workers safe when it is necessary to be in a potential high crime area.
Generate Error-Free Invoices
You can create thorough invoices using our mobile app no matter where you are. When a job is finished, you can immediately generate an invoice. You can either print or email the invoice to the relevant customer when you've completed it.
---
Contractor Management Software is a comprehensive and effective management solution that provides you with all of the resources you need to grow your business. Switch to Eworks Manager with a 14-day free trial and see how it can benefit your company.