How does Field Service Software work?
Field service management is implemented using automated applications that are integrated with backend systems. It should assist you by automating multiple aspects of your company, such as scheduling, assigning jobs, installations, billing, payroll, service, or repairs. It helps you, for example, to monitor in real-time all steps of a working order lifecycle.
Eworks Manager lets you handle your workflow remotely via our Mobile App. You may be away from the workplace while also having access to important details like customer history and document management.
A field service software system, like Eworks Manager, can capture all of the required data about your jobs, mobile workers, or even fleet drivers. This system will help you control the workflow, maximise customer satisfaction, and help your team complete more jobs.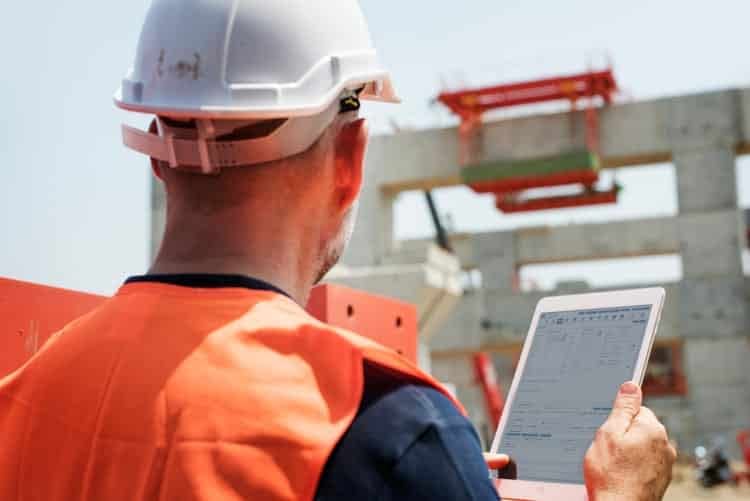 ---
How Can FIeld Service Software Benefit My Business?
Boost Productivity
Automate dispatching so that the appropriate technician, documents, and parts are sent to a job. Improve reliability and first-time resolutions.
Increase Asset Uptime
Proactively track and maintain the system to prevent expensive unplanned downtime.
Analytics & Visibility
A centralised dashboard improves insight into results. Keep track of everyday activity and the state of work orders.
When Does It Make Sense to Invest in Field Service Management Software?
A field service monitoring platform is a smart move if your company has more than one technician. It streamlines, optimises, and automates your field service operations, allowing you and your staff to complete more work in less time.
You also explain task scheduling to avoid seeing two technicians working on the same job or sending someone from one side of town to the other. Route Optimisation, Live Mobile Tracking, automated SMS and email alerts, and CRM software are only a few of the tools available to help you deliver outstanding customer services and expand your business. In addition, the majority of field service software applications provides invoicing and billing processing. 
Instead of managing those things separately, everything is centrally located in one place. However, if you're the only technician (or you only have one), you may not need it just yet. With that said, Eworks Manager offers a 14-day free trial. You may find it incredibly helpful and worth the investment, even as a small team.
Jobs can be Scheduled and Planned Ahead of Time.
You can allocate users to each appointment as you add new tasks to the system. The Time Planner functionality allows you to assign jobs or appointments using the drag-and-drop functionality. When you can see your employees' calendars, it is much easier to apply new positions to their schedules.
Field staff can accept jobs from the Mobile Job Scheduling App and monitor the status of the job based on the progress of the project. Our system measures the amount of time each worker spends on-site as well as travel time, allowing us to generate accurate quotes. Since your team's diaries are instantly synced to the Mobile App, you can save time by organising activities ahead of time.
---
If you think that it's time to improve your field service business, try Eworks Manager's incredible Field Service Software today for a 14-day free trial, or book a demo with us!