Manage Communication with Your Clients and Suppliers from Your Mobile. For a 14-Day Free Trial, click here!
Mobile CRM Software - A Mobile Customer Relationship Tool to enhance the connection between your business and clients
Manage all your Client and Supplier information and orders from our easy to use Mobile Platform.
You can track and maintain all of your client information while out in the field with our CRM feature. Nothing will fall through the cracks as a result of this! The CRM section is accessible from jobs, invoices, quotes, and a variety of other areas of the system, making it simple to locate and manage.
Our CRM feature was created to help businesses organize, manage, and succeed. This will help your company keep organised and effective when dealing with customers, as well as fulfill its overall goals and objectives.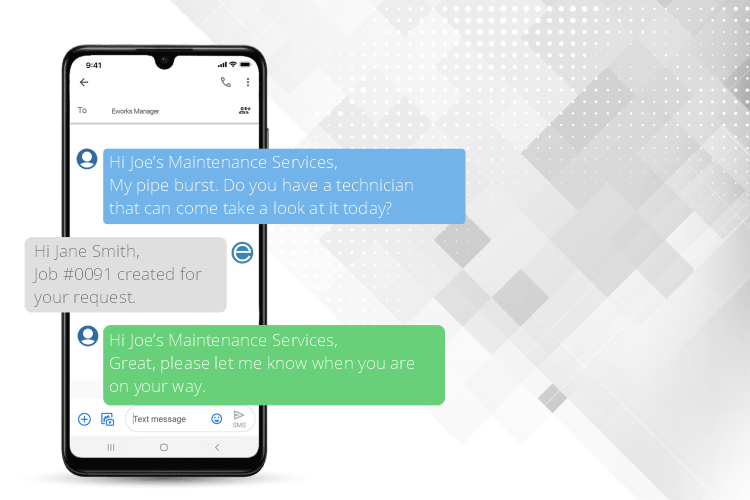 Fully Integrated within our Job Card Management System
Our Mobile CRM System connects to our Job Card Management Software, allowing you to keep all of your client information in one place. From your office or in the field, you can extract quotes, assignments, and invoices for each customer. This helps you to see all of your client interactions no matter where you are.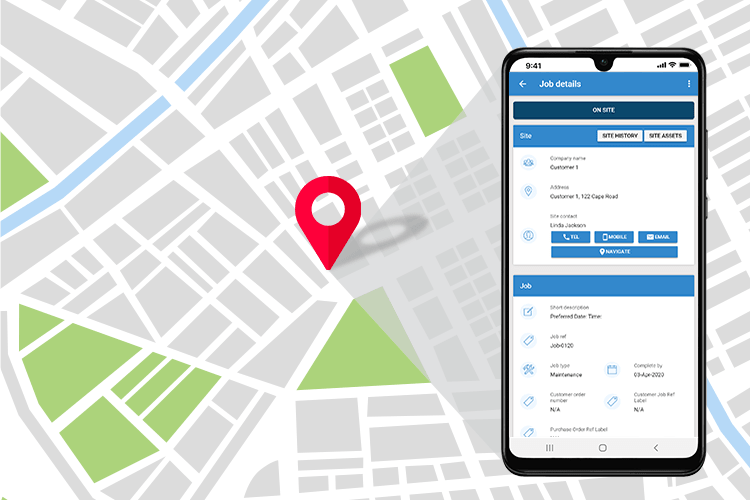 Record and Track Calls and Responses
You can capture all telephonic communication details for referral with our Customer Relationship System for Mobiles. You can then add user notes to calls for any actions or responses, ensuring that you have a complete record of all client interactions.
You can keep your team up to date on the latest interactions with your customers and strengthen your business relations by staying in touch with your clients, all while managing your daily schedules, by using our system.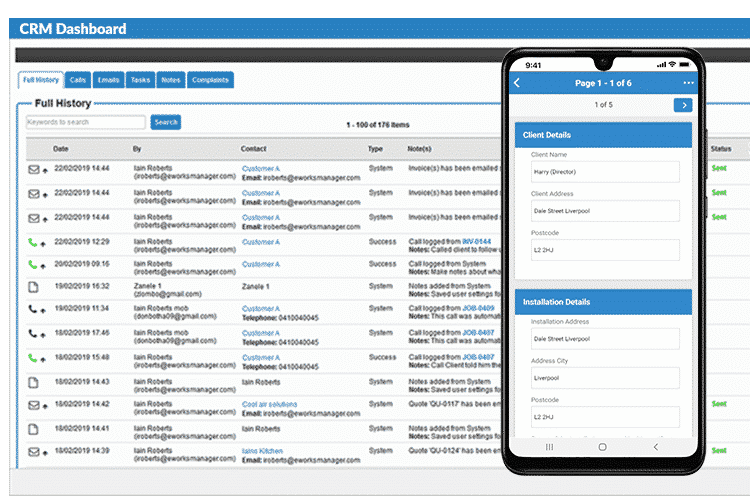 Monitor Tasks and Get Notifications regarding Job Actions
Jobs and clients are assigned to tasks, and you can track their progress using our Mobile CRM Management Tool. This helps you to see all of your customer interactions in detail and set alerts for each task and job associated with them. Notifications can range from a customer scheduling an appointment through the customer portal to arriving on-site and notifying the client.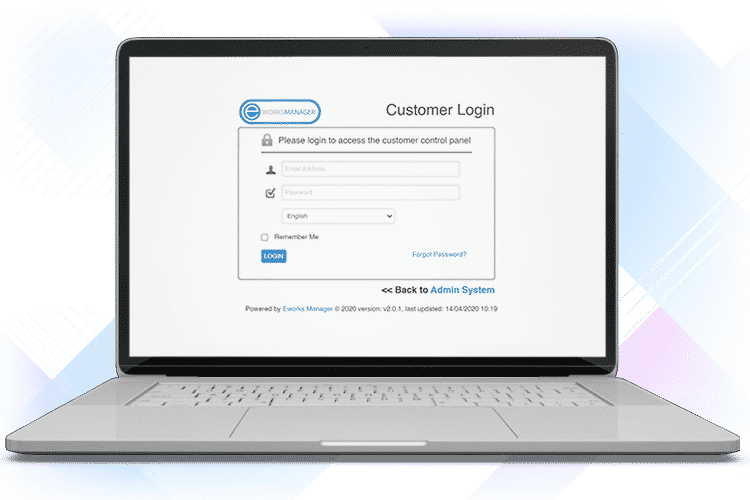 The Complete Business System
Some additional features that would benefit your business
Mobile CRM Software FAQs
1What is a Mobile CRM System?
Customer Relationship Management (CRM) is a term that refers to the management of customer relationships. CRM software is designed to assist companies in managing customer data, interactions, information, and complaints, among other things. Our
Mobile CRM feature
allows you to keep all of your customer information in one digital location.
2What can I do with Customer Relationship Software?
A CRM System, when properly implemented, can store and maintain your customer and lead data, track your communications, and help you gain more customers by increasing the capacity of your sales team to close deals. It will also improve the customer service provided by your support team and automate your marketing.
3Why is it important to use a Mobile CRM Software?
CRM software allows sales reps to better organize their schedules and prioritize tasks, ensuring that customers are not forgotten and leads are contacted on time. Customer Relationship Management software enables sales representatives to spend more time with customers, resulting in increased sales and a wider customer base.