As a leading Job Management Software provider for pest control businesses, we understand the challenges of managing a business in an industry like yours. You're overseeing mobile technicians at multiple locations, scheduling jobs, creating and sending invoices and quotes on-site, and tracking staff and projects on the go. We understand that this can be overwhelming, and that's why we know you need the best Pest Control Software for your company.
We've put together a guide on choosing the right Pest Control Software for your business, including the benefits of Eworks Manager.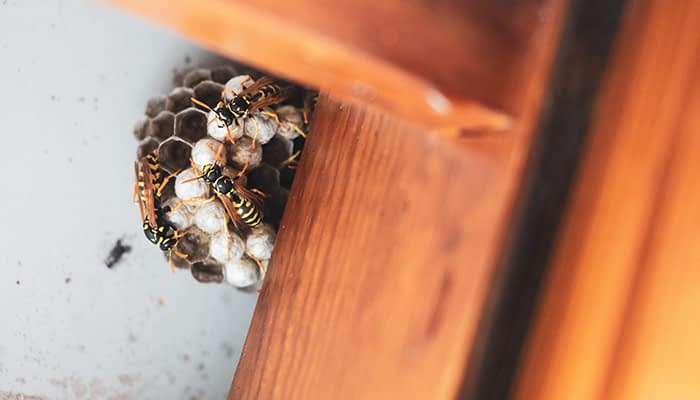 What is Pest Control Software?

Pest Control Software is Job Management Software designed to help companies in the pest control industry manage every aspect of their business. The system can be used to create and send quotes, schedule appointments, track your team, manage assets and inventory, and so much more. You can oversee the day-to-day operations of any pest control business using this software.

---

What to look for

If you're ready to purchase Pest Control Software and looking for the best solution for your business, look for a system that can make your business processes more efficient with these features.




Create and manage quotes

When searching for Pest Control Software for your business, choose software that lets you create and manage quotes. With professional Pest Control Software, you should be able to quickly create, print and email quotes from an easy-to-use dashboard, just like the one we've created for our Pest Control Software. When you access our Quotes Dashboard, you can see your draft quotes, quotes that have been accepted and converted, and those that have been rejected. With Eworks Manager, you can access all your quotes on our Mobile App too.




Job Card Management

Choose a system that includes a Job Management feature so you can plan your team's work schedule and keep track of job progress in real-time. With a tool like Eworks Manager, you can use a Time Planner to allocate the jobs on your list to available technicians. Once you've updated the schedule, your technicians can see their tasks for the day on our App.




Asset Management

Good Pest Control Software should make it easy to keep track of all your assets; you should be able to view your asset history, attach digital documents to assets, and create recurring maintenance jobs for your equipment. With our Asset Management System, you can do all this and more online and with our Mobile App.




Invoicing solution

Look for Pest Control Software that offers an efficient invoicing solution - a system that makes it easy for you to send invoices and keep track of overdue payments. With our Invoices Dashboard, you get a clear overview of all your invoices, including draft, unpaid and active invoices. You can also create reminders for overdue invoices and produce repeat invoices for recurring jobs.




Client Portal

If you're looking for a platform your clients can access to view jobs and get updates on their projects, choose software that comes with a Client Portal. A feature like this can help improve communication with your customers. With Eworks Manager, you can give your clients access to their job information with our Customer Login Portal. Once they've logged in, they can view job progress, request quotes, create new jobs for you, and access the Help Desk.
Our Pest Control Software comes with all these features and so much more! For more info about our system, book a demo or start your 14-day free trial today.