To build a successful Pest Control Business, you need to stay on top of your business operations, like invoicing, scheduling, record keeping, and more.


Pest Control Software is an easy-to-use, all-in-one management solution that lets you manage customers, schedule jobs, create error-free invoices, and increase the productivity of your business.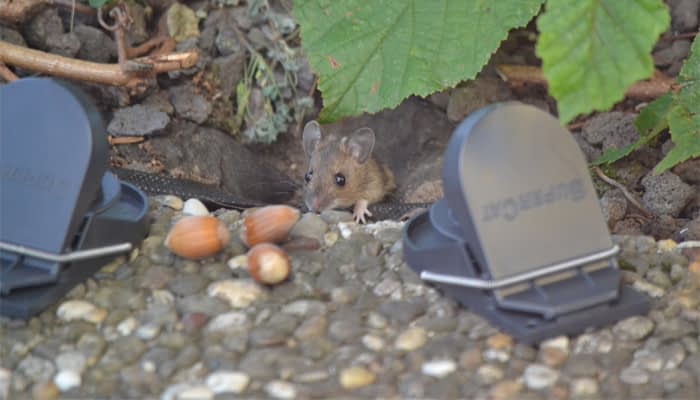 How can Pest Control Software Help to Transform your Pest Control Business?
Create and Manage Recurring Jobs
With Pest Control Software, you can easily create and manage recurring jobs for your business. You can select a specific recurrence rule to create your jobs, and after that, the software will automatically create jobs for you by using the recurrence rule that you selected. You can set your jobs to recur daily, weekly, or monthly. This helps you to save time and streamline your business.


Track your Assets Easily
Pest Control Software lets you manage your assets easily. You can track all of your assets, including your office equipment, vehicles, and your customer's assets. Tracking of assets helps you identify the assets that require maintenance so that you can schedule maintenance plans for them as soon as possible. Built-in Asset Management Software ensures the smooth running of your company's assets, helping you manage your business efficiently.


Improve the Efficiency of your Business via the Mobile App
Your workers can easily get notified about new jobs via our Job Scheduling App. When a new job is allocated to a worker, he is notified about it via an alert received through the mobile app. Your workers can use the app to view all the details of the jobs assigned to them and can update the admin staff about the status of their jobs. The best thing about our mobile app is that it can also be used in areas where there is no signal, as it can work in offline mode.


Calculate Maintenance Costs Accurately
Pest Control Estimating Software allows you to calculate your maintenance or service costs accurately. Once a job is completed, you can immediately calculate the maintenance costs and send an invoice to the relevant customer. Different clients have different set rates for labour and material, so you can easily adjust the costs by using Pest Control Software while adding the maintenance costs.


Manage Everything Easily from a Single Platform
Eworks Manager lets you manage all of your business operations from a central platform. When you manage things from a single place, then there are fewer chances of errors and confusion. Management of the entire workflow from a central platform ensures the smooth running of your business.


Create Error-Free Invoices
Using the CMMS Software or the Mobile App, you may quickly and easily produce invoices with no errors. You can use the templates to create your invoices or you can customise them with your company's brand and logo. You can easily track your invoices by using Pest Control Management Software. The tracking of invoices allows you to manage any overdue invoices. For your convenience, the software integrates with some of the well-known accounting packages so that you can manage your business in an efficient and smart manner.
---
Pest Control Software is the perfect paperless, all-in-one management solution for your pest control business. With Pest Control Software, you can easily create and manage your jobs, track your assets, calculate maintenance or service costs, and create error-free invoices.


Switch to Pest Control Software to take your business to the next level, you can try the 14-day free trial to clear things up.