With
CRM Software
you can easily gain comprehensive overviews of your customer's needs and requirements, sale pipelines and relationship-building tools for targeting suppliers. In this article, we explore the major benefits that
CRM software
has to offer and how these benefits can improve businesses within the service industry.
Customer Overview
A crucial aspect for any company's success relies on the strength of their relationships with their customers.
CRM software
hones in on this aspect and helps companies develop powerful customer connections by providing instant access to all customer information in one place. It also helps maintain relationships by providing complete overviews of customer information, interaction history and potential needs. Your technicians can also easily keep track of
quotes
and easily quote on site via the
Mobile App
.
Going Mobile
Even though online interactions with clients are imperative for the formation of relationships, face-to-face interactions arguably seal the deal. With a mobile App, your CRM Software can now get your technicians out of the office and directly to the client. This helps build relationships with prospective and current clients. With a CRM-based software, your team can also become completely efficient and quote on-site.
Sales Pipeline Visualisation
Every sales department needs great sales pipeline visualisation to build on existing and potential customer relationships. Without having an idea of where your clients fall within the sales pipeline, it can be very hard to close deals. With CRM Software, your sales department can easily locate valuable sales information – ensuring efficient sale processes. This additional assistance of knowing where the potential client is also helps to close the sale.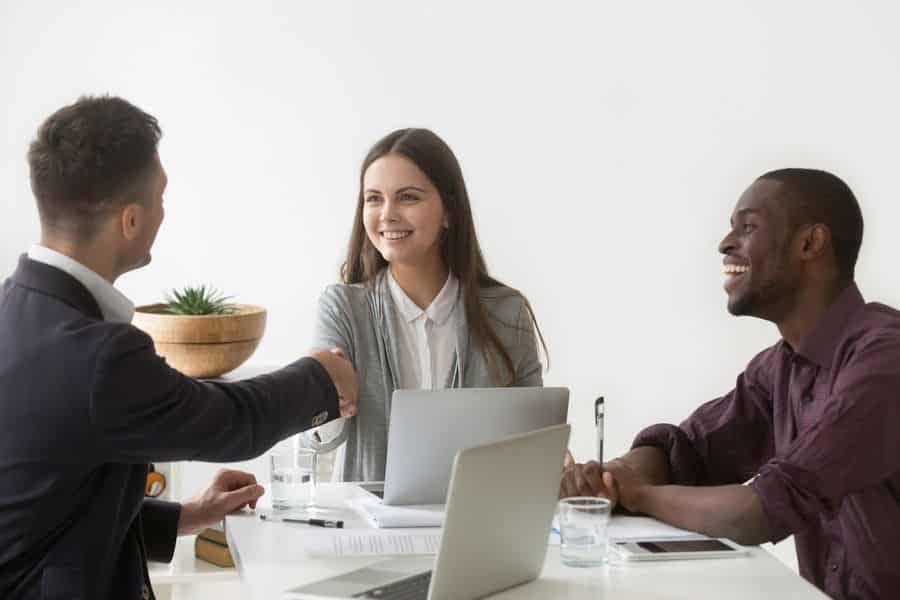 Collaboration
CRM Software can help departments collaborate better by allowing them to have access to the same databases in
real time
. Real-time updates also alleviate miscommunication between departments. This reduces the risk of one department blaming another for the lack of efficiency. With a CRM system in place, every department has the information they need to do their part of the job.
Manage all your workload and customers relations in one system with Eworks Manager's
job card management software
. Our integrated CRM feature also provides you with all the benefits mentioned above. Get your hands on powerful sales and relationship management automation today!
Find out more by signing up for a
14-day free trial
or
contact us today
.