Eworks Manager's Job Card Software is a paperless management tool that can help you plan conflict-free job schedules, improve communication between your admin staff and your field workers, track your workforce and jobs, and minimise fuel and travel costs.
---
Reduce Admin Time and Improve the Efficiency of your Business with Eworks Manager's Job Card Software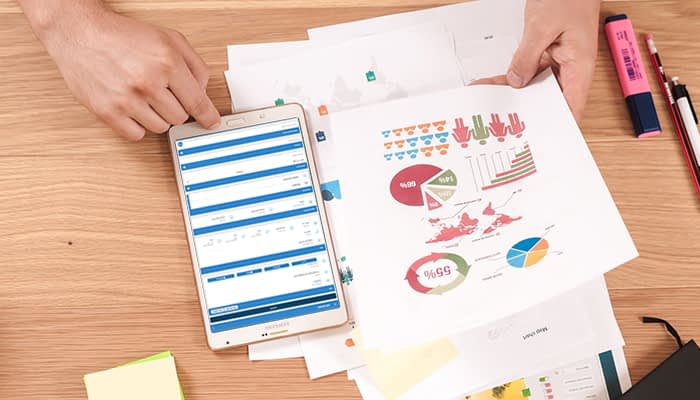 Keep Track of Your Assets
Our Job Management Software is a powerful management tool that lets you keep an eye on your assets. Our system makes sure that none of your assets that require maintenance go unnoticed by allowing you to schedule maintenance plans for them.
Save your Money and Time
Our Route Planning Software helps you minimise travel and fuel costs by allowing you to assign a new job to the field worker nearest to the job site. Our software also plans the most economical and fastest routes for your mobile workers so that they can reach the job site quickly and easily.
Disable Vehicle Tracking after Office Hours
You can calculate the working hours of your workers with great accuracy by using our Vehicle Tracking Software. If your mobile workers drive their personal vehicles, then it's necessary to switch off vehicle tracking after office hours. If tracking is not disabled, it will result in inaccurate calculation of working hours and will not give your workers the freedom they need when off duty.
Complete History of your Assets
Our Asset Management Software provides you with a detailed history of your assets, allowing you to track your assets efficiently. Our system makes sure that you always know where your assets are located so that you can easily invoice your customers for their relevant assets.
Plan Conflict-Free Job Schedules
Eworks Manager's Job Card Software lets you easily assign jobs to your workers without any errors or conflicts. You can view the schedules of your field workers and then assign them jobs by using our drag and drop feature. When a job is assigned to a worker, he gets a notification of it on his mobile device. Your workers can view their schedules while they are in the field by using our mobile app. This helps to avoid confusion and ensures the completion of jobs on time.
Automate the Process of Job Scheduling
Our Route Planning Software's auto planning feature can help you save a lot of time. You just have to select the job types which you want to get scheduled automatically, and after that, our system will automatically schedule them for you.
Work in Offline Mode
Because our mobile app supports offline mode, you can work even when there are no online connections. Once you have access to the internet again, everything you do is saved and transferred to the office. As a result, with the help of our mobile app, you may effortlessly do your tasks without having to wait for internet access.
Use GPS Fleet Tracking System to Track your Workers
Our Vehicle Tracking System lets you track and monitor your mobile workers via its GPS fleet tracking system. You can easily find out where your field worker is at a particular moment. Such efficient tracking helps you in smart job scheduling. You can also find out at what time your worker reaches the job site, how much time he gives to each job, and at what time he leaves the job site.
Analyse your Business and Team
There are various reports provided by our job card software that you can use to analyse your business. These reports include job summary reports, invoice reports, user job card reports, and many others. These reports help you to find out your most productive employees, allowing you to appreciate and reward them for their efforts.
---
Switch to Eworks Manager's Job Card Software and start your 14-day free trial to take your business to the next level.