Equipment failure is costly for field service businesses, but there are ways you can prevent it. We've highlighted the top reasons equipment fails and what your field service company can do to avoid it.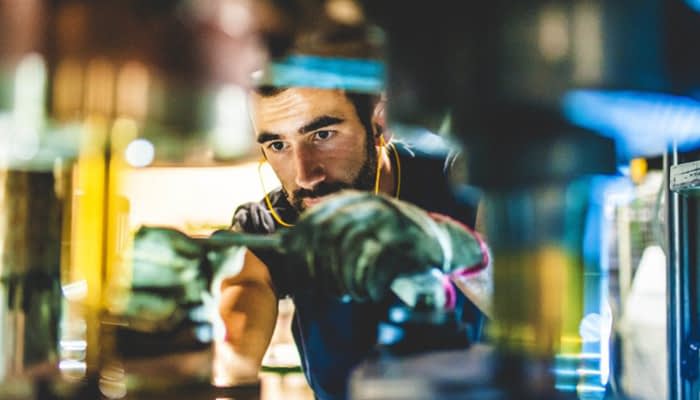 Lack of maintenance

The early stages of equipment failure often go unnoticed, which is why maintenance is put on the back burner, especially when you don't have enough staff or time to perform regular maintenance. Unfortunately, the consequences of delaying regular services can be detrimental. Maintenance optimises equipment performance, so your machinery may run slowly when it isn't done regularly. A lack of maintenance can lead to frequent breakdowns, halting production and reducing productivity, and it can reduce the lifespan of your assets, leading to unanticipated equipment failure.

Improper operation

How your technicians use equipment can affect the condition and productivity of these assets. Improper equipment operation could be a result of a lack of training. If workers haven't received adequate training or instruction, they may fail to operate machinery properly and cause irreparable damage. A lack of expertise could also lead to improper equipment operation. Inexperienced technicians may not have a comprehensive knowledge of operating procedures or know how to identify mechanical issues that need to be reported. It's essential to do training frequently to ensure operators know how to use the equipment correctly.

Ageing equipment

As equipment ages, reactive maintenance has to be done more often to avoid downtime and equipment failure. Reactive maintenance is time-consuming, and finding parts for outdated models can also be challenging, making it difficult to complete repairs. You must replace equipment to reduce reactive maintenance and make repairs easier for your team. In the long run, using ageing equipment rather than replacing it will lead to increased costs for unplanned maintenance and a loss in productivity.

How to prevent equipment failure

Equipment failure isn't always avoidable but reducing the risk of breakdowns is crucial for the success of any field service business. These are steps you can take to prevent equipment failure.

Monitor equipment health

Equipment monitoring gives you access to real-time data recorded by telematic devices and sensors you can use to monitor the health of your machines. It gives you insight into equipment health without conducting time-consuming manual inspections, and you can access information for all your assets from one system. You can use the data collected to create your preventative maintenance schedule and do repairs before assets fail. Equipment monitoring gives you access to information technicians may miss when doing manual inspections, making it easier to prevent breakdowns.

Provide training to reduce human error

Training technicians to use the equipment correctly can reduce the risk of damage leading to breakdowns and failure at a later stage. You can also provide up-to-date training on maintenance and repairs to increase efficiency when assets need to be maintained. Besides improving the way your workers use assets, training can also increase efficiency. With a better understanding of how the equipment works, technicians can operate machines at full capacity and increase productivity.

Implement a preventative maintenance plan

A preventative maintenance plan is the most effective way to prevent unexpected breakdowns. Preventative maintenance ensures that repairs and services are done frequently to keep assets performing optimally and for as long as possible. The key to implementing an effective preventative maintenance plan is to schedule maintenance jobs in advance. With Asset Management Software, you can schedule tasks ahead of time and automate job scheduling to optimise your preventative maintenance plan. Using software to implement preventative maintenance reduces admin work and ensures that maintenance jobs are always assigned to technicians.
Avoid equipment failure and implement preventative maintenance effectively with Asset Management Software. Contact us to get started, or sign up for a 14-day free trial to learn more about Eworks Manager.