Create & Schedule Your Projects With Our Project Planner - Track Your Progress as Your Project is Progresses. For a 14-Day Free Trial, click here!
Project Tracking Software - The Perfect Project Tracking Tool for your Trade or Service Business
Track & Manage Your Projects with Our Project Tracking System and Make Sure Your Projects Remain Profitable.
With Eworks Manager, you can effortlessly create a project for larger jobs that require a team rather than a single worker. Once a project is added to the system, you can start creating jobs and assign them to the project. This allows you to add multiple jobs and sort them under a single project, making it easier for invoicing and keeping track of the progress. Using Eworks Manager's Project Management System, you can easily see all the jobs allocated to a project, track the progress made on each job and send out invoices for completed jobs.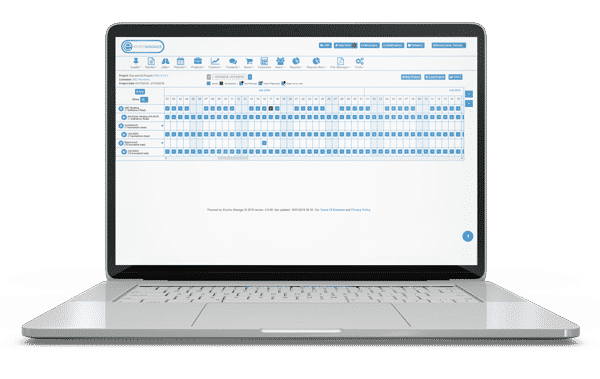 Invoice Individually or as a Group Project Invoice
When a project is added, and all your jobs have been assigned to the project, you can allocate the jobs to different trades. As you add products and materials to a job within a project, the project costings begin to add up. Once a job assigned to a project is completed, you can invoice it as an individual invoice, or group multiple invoices into one complete project invoice.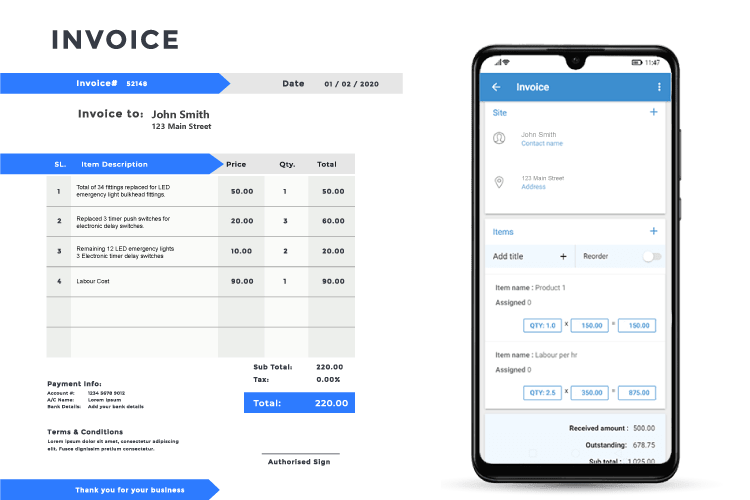 Complete Project Expense Management
As you build your projects up, you can access the overview panel to ensure you haven't missed anything. Our software will give you a complete oversight of materials used, purchase orders linked to the project, labour costs and any other expenses which may arise during the jobs. This allows you to break down the expenses from day one; keeping you in full control of the costs.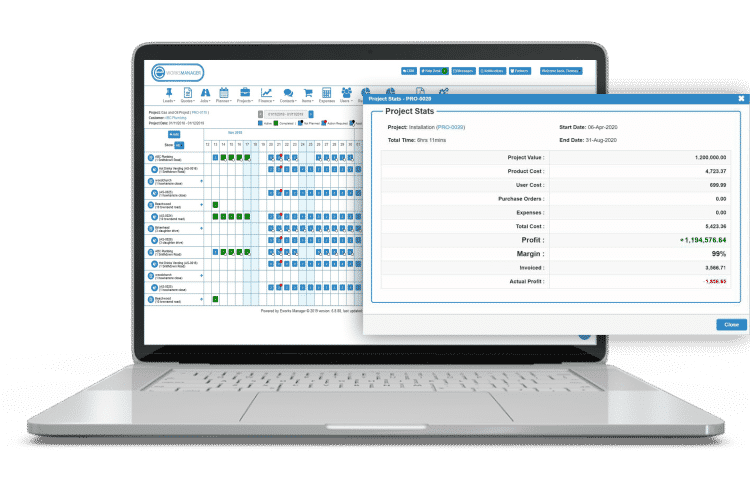 Add Digital Questionnaires to Job Cards for completion in the Field
We can digitise any files that you may need completed on-site using our digital documents feature. The most regularly used form with our Business Task Management Software is a risk assessment report.
Once a job is complete, the electronic forms are linked to the job and project. If you are a company which gets tediously audited for health and safety, these electronic forms can be recorded and stored online in our file manager. This online storage ensures you don't need to search for files and won't lose track of paperwork from your field operatives anymore.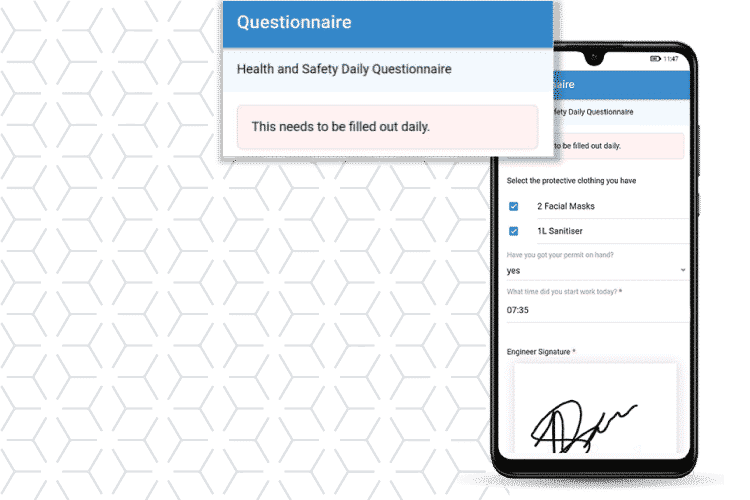 Comprehensive Project Reporting
Our project reporting section available on Eworks Manager gives you a break down of your projects and the status or progress of each. With all this information broken down in an easily manageable way, you can keep track of your project's performance and ensure they are always profitable. Similarly, you can monitor costs across all your projects and minimise any damage which may cause charges to run more than they should.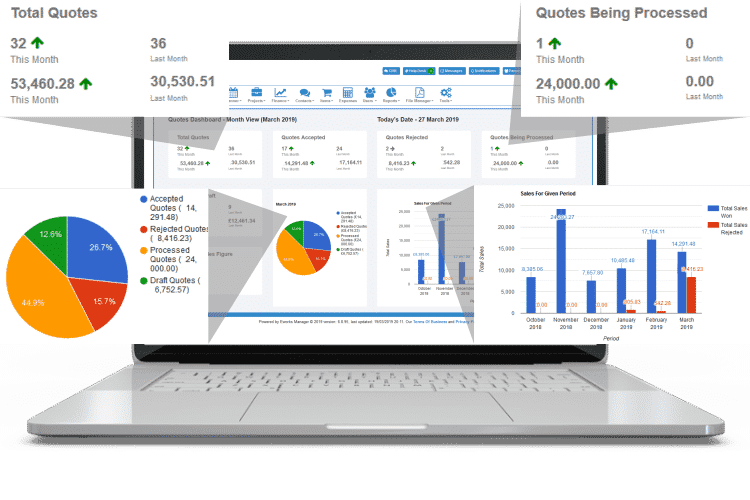 The Complete Business System
Some additional features that would benefit your business
Project Tracking System FAQs
1What is a Project Tracking System?
Project Tracking Software
helps assist you in organising work and managing projects and tasks for individuals and teams effectively. In doing this, you can track your workers and the costs associated with each project, giving you detailed information regarding your profits per project.
2What is the best Project Tracking Software?
If you ask us, we offer the best Project Tracking System, but let us not get ahead of ourselves and tell you why.
We offer an all-in-one software package which allows you to manage your entire business, from leads and quotes to invoices. Unlike most Job Card Management System out there, we provide constant support to all our clients. Whether you need a question answered, some additional training on the Admin System or the Mobile App or require a change to be made, we are always here to assist with our friendly customer service team and 24/7 support email.
3Which software is used for scheduling?
Scheduling can be split up into numerous segments. You could be scheduling an appointment to secure a deal. You could be planning a task to service a client or maintain an asset, or you could be organising an entire project with multiple trades attending to different jobs within the project. All of this can be done within the Eworks Manager's system, and there are various ways in which you can schedule your workers. For example, using a calendar or even GPS tracking of your staff members and pinpointing the closest field worker to an emergency job.