There are many struggles and frustrations that come along with tracking your expenses on manual spreadsheets. Not only can it be frustrating, but it furthermore can take up a lot of time – time that be better spent on other aspects of one's business.
Given the realities and frustrations of manually managing expenses, there are many benefits that come with
Expense Management Software
. With this type of software, you can now wave goodbye to manual spreadsheets, cells and formulae and throw away those finished receipts in the bin.
By utilizing an
Expense Management Software solution
within your business, you can make smarter, more informed business decisions at any point. Also, instead of consolidating everything manually, you can now save time by doing everything digitally. An
expense management software solution
also allows you to better deal with and prevent receipt issues.
Some benefits of an Expense Management Software:
Easily match expenses back to each employee and each job.
Better communicate expense guidelines for better management of expenses.
Electronic capturing of receipts is important for authenticating expenses. Proper record maintenance also helps with tax submissions and deductions.
Eliminate any duplicate or unnecessary expenses through accurate electronic record keeping. Accounts or admin can also approve or reject expenses.
Detailed reports on company expenses aid in better business finance management. This will help improve job profitability.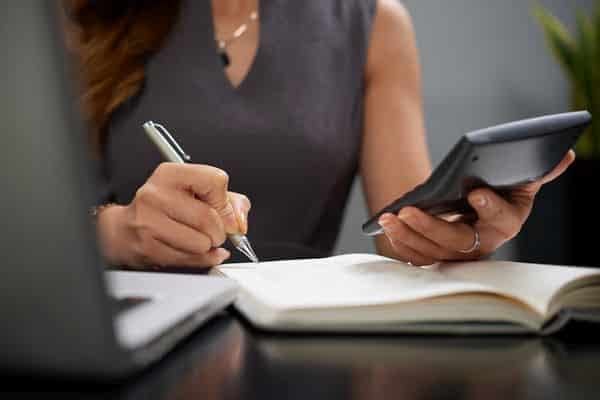 Capturing Expenses is as easy as 1-2-3 with Expense Management Software
With Eworks Manager's Expense Management Software, you and your workers can add expenses to each job, get monthly expense reports and assign whether a job is billable or not. Our system automatically works out profits – saving your time. All receipts can also be captured by
photograph
via the
Mobile App
as they happen. This keeps everything in one place.
You can also easily track and match digitised receipt copies – all with a few clicks of a button. You can also access insights into 'actual spend vs budget spend', making future financial planning a breeze. Because Eworks Manager takes the stress away from expense management, you can now focus on more important aspects of your business.
If you think that our
Expense Management feature
is one that can work for you and your business, please feel free to
contact us now
to book in an online demonstration of the software. Also feel free to try our
14 FREE Trial
and test the software out for yourself.