A significant part of success in any business is continually striving to gain more return on investment. When you decide to commit business funds to a particular addition or component, your end goal should be to get out more than you put in.
With the challenges that managers face in the plumbing industry, it's necessary to implement Plumbing Software that adapts to your company's requirements and help grow your company at the same time.
What is Plumbing Business Software?
Plumbing Software simplifies and automates the day-to-day operations of your plumbing company. This tool makes it easier for your team to book appointments online, communicate with clients, assign jobs to team members, order parts, organise equipment for the job, and process payments much faster.
Plumbing Business Software is a practical and valuable solution to help your plumbing business save time and gain more profits.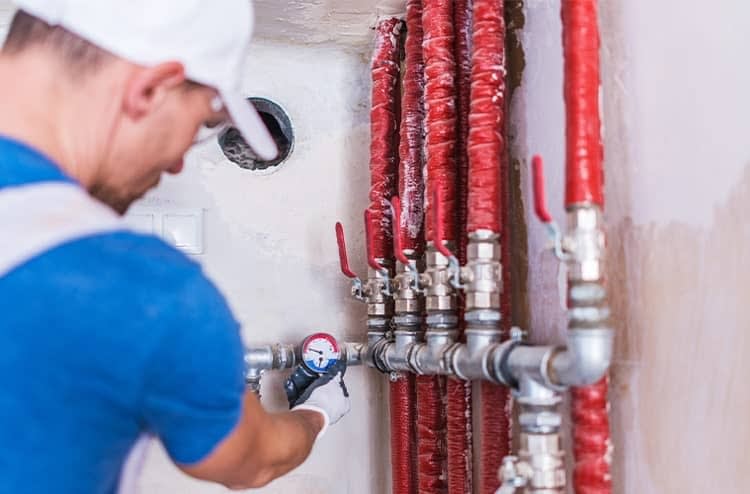 Mobile and Cloud-based Job Management
Most plumbing businesses require excellent time management of their jobs and staff schedules, need to manage job costing, quotes and invoices, and communicate well with clients and their teams in the field.
Eworks Manager offers a top-of-the-line cloud-based Job Card Software and CMMS perfectly suited to manage any sized plumbing company. Your technicians in the field can stay connected to office operations by installing our Mobile Job Scheduling App on their phones or tablets.
---
Benefits of a Plumbing Business Software:
Plan, Schedule, and Dispatch work Instantly:
Work can be planned, scheduled, and dispatched instantly by office staff, and feedback information from the job can be received as soon as it is completed.

Manage quotes, invoicing, service documents and communicate with customers using a single system.
Recurring jobs can be quickly scheduled for plumbers in seconds.
Send your clients reminders about the appointments, scheduled jobs, and more using our automatic notification system.
Job reports can be generated, including images and customer signatures entered on the app.
Plumbers can manage their jobs from the app:
Job schedules and details can be sent directly to your team via the app. Your technicians can manage their jobs and enter data on the app, and send feedback on job completion back to the office.

Capture signatures, photos, add notes, and track time spent on jobs.
Job statuses can be changed and updated on the go.
Start the invoice and payment process as soon as the job is completed.
Go Completely Paperless:
Compliance certificates can be completed in the field with our digital document management software, so you don't need to carry paper documents with you. Freeing your team from the hassle of paperwork.

Digitise and complete safety certificates on your tablet device or smartphone.
All of your document histories can be accessed easily.
Certificates are all filed on the system and linked to their particular job.
Past, current, future jobs and finances are organised in one system.
Jobs can be signed off by customers on the spot as soon as the job is completed.
---
Eworks Manager's Plumbing Software can save your company time and money, and it's perfect for any size plumbing company.
Check out our software for yourself with our 14-day free trial period.