Last week, we shared an invoicing checklist to help you streamline the process and create professional invoices for your field service clients.
This week, we've shared our step-by-step guide to quoting to help you create professional quotes to win over customers and secure more jobs.
In our guide, we'll cover: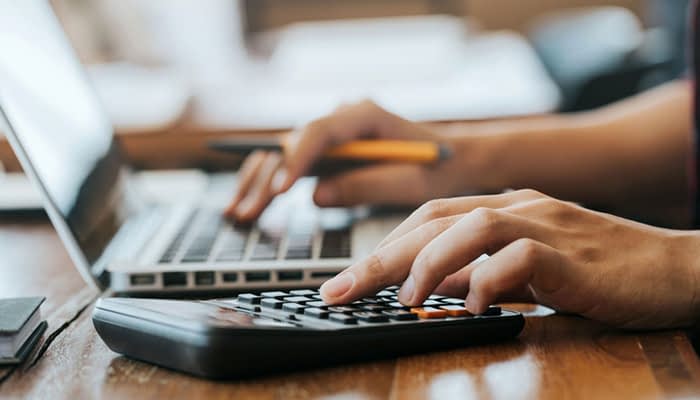 What is a quote?
A quote is a document that specifies the price for goods and services. It typically includes a breakdown of the products or services requested with an itemised list so the prospect can see the price of each product or service and the total cost. A quote gives potential customers the opportunity to view the costs and terms and conditions of a business transaction before agreeing to purchase or use your goods or services.
Winning over customers with quotes

While the purpose of a quote is to provide pricing and details of the product or service the customer has requested, it's an opportunity for you to create an excellent first impression and convince the customer to choose your business over your competitors.
Sending professional quotes establishes your company as a reliable specialist in the field and shows prospects that you're competent, helping to build trust with them. It creates a good impression and gives potential customers confidence in your business - a great way to start a relationship with a new client.
A professional quote that includes all the information the customer needs makes the process simple for them. If you can answer all your customer's questions in the document and there are no mistakes, they can simply accept the quote without having to come back with questions, which would slow down the process. It shows them that you're an expert capable of getting the job done right the first time and that they can trust you to meet their expectations quickly and efficiently.

How to create a professional quote

If you want to stand out in your prospect's inbox and persuade them to sign up for your services, follow our step-by-step guide to creating professional quotes.

1. Create a quote template

A digital quote template your team can use repeatedly makes quoting simple and easy, helping you get quotes to prospects as soon as possible. You can create a quote template with Quoting Software, where you can add your business name and customise your document with your logo and brand colours. With a custom quote, you have a better chance of catching the eye of potential customers when they're going through their emails, increasing your chances of getting them to take note and respond to you.
Remember that a simple design and layout will make it easier for potential customers to view the information. If the prospect can't find the information they're looking for by scanning the document, they'll close it and move on to their next email.

2. Add your customer information

Every quote should include your customer's name, address and contact details, including their email address and contact number. Make sure you add a reference number or use Quoting Software to auto-generate one.

3. Add your business information

Adding your business information is crucial to ensure prospects can contact you if they have questions or are ready to accept the quote. Add your business name, logo, address, contact number, and email address.

4. Add your list of products or services

Include an itemised list with the name, description, quantity and price of each product or service so the prospect can see what you're providing and what they can expect to receive from you. An itemised list helps potential clients see the value of your service, and when they see the total cost, they know how you got to that number.

5. Include your terms and conditions

Your terms and conditions should outline the rights and responsibilities of both you and the potential customer to avoid unrealistic expectations and to ensure they understand their financial commitment. It's essential to share terms and conditions in writing so you can refer back to the document if the contract is breached and avoid conflict that could lead to legal disputes.

6. Send the quote to the customer

Now that your professional quote is ready, you can send it to the customer. Before sending the document, check it for spelling or grammatical errors, and ensure all the information is correct.

Following up on quotes

Not hearing from prospects can be discouraging. You may think they're no longer interested or that they've found a better deal with your competitor. But you'll never know if you don't follow up, so an efficient quoting process must always include follow-ups.
Following up on quotes allows you to find out if the prospect has any questions or if they need clarification before committing. It also shows them that you haven't forgotten about their enquiry. If they didn't get back to you because they forgot or got busy, following up could get you a job that may have slipped through the cracks.
Failing to follow up could also send the wrong message to potential clients. When you don't follow up or forget to connect with them, they may think you're not interested in their business, giving them a chance to reach out to your competitors. It may leave them feeling that if this is how the business relationship is going to start, they'd rather take their business elsewhere.
The key to following up on quotes is to make the process as simple and efficient as possible. Don't rely on memory to follow up with prospects. Schedule reminders with Quoting Software to ensure they receive an email when the quote has expired or they haven't responded, and use the software to add tasks or notes to your quotations reminding you to follow up.
Ready to sign up for our Quoting Software? Start with a 14-day free trial.
Have a question about our software? Contact our support team today for assistance.