Managing your own successful plumbing business comes with many benefits. You have the freedom to choose your working hours, decide which services you want to offer, and operate a business in an industry where the demand is always high. However, even the most successful companies face obstacles, and these are the most common challenges every plumbing business faces.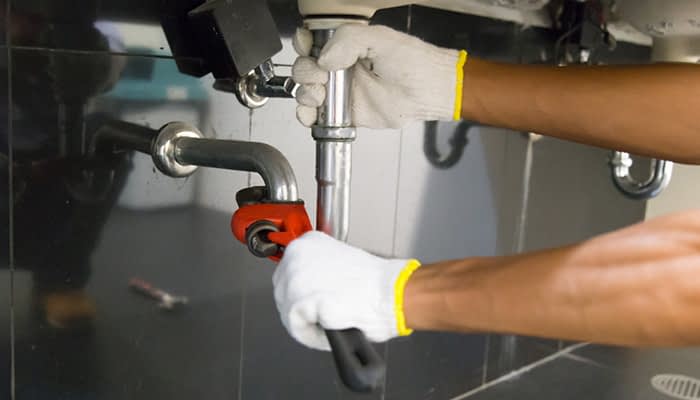 Poor time management

Time management is a common challenge for all businesses, but it's particularly difficult for Field Service companies. As an owner or manager, you're always on-site and never in the office to complete admin tasks. You're responsible for supporting your field workers and scheduling tasks, managing leads, projects, quotes, and invoices. Poor time management can lead to inefficiency. For example, your projects may get delayed, or you may forget to send invoices on time. Inefficiency could negatively impact your productivity and your profitability.

Supporting your team in the field

Because plumbers travel to clients to complete jobs, your workers will either be working remotely or on their way to a client. It's not easy to connect with your technicians when they're on-site or travelling, and while you can call or message them to get job updates, it's difficult for them to respond when they're working. It's also challenging to keep them safe when you can't be at every job site during the day.

Inefficient inventory management

Inventory management can significantly impact your business operations, and the consequences of inefficient inventory management include reduced productivity, poor customer satisfaction, and unnecessary time spent finding materials for jobs. If your inventory isn't well managed, and you don't know which materials you have in stock or where they're stored, your technicians won't be prepared for their jobs. It will take them longer to do the job, or they won't be able to complete it on time, which is unprofessional and potential damaging for your company's reputation.

Following up on outstanding invoices

Getting paid on time is vital for maintaining positive cash flow, which your business needs to meet its financial obligations, including operating expenses like rent and salaries. You'll eventually become unprofitable if you run your business with negative cash flow. One of the ways you can bring money into your company is to follow up on outstanding invoices. If you feel that you don't have time to follow up on late payments, you need to schedule time or arrange for someone in your team to contact clients with unpaid invoices as negative cash flow will affect the success of your business.

Solving your plumbing business's challenges

Your plumbing business may occasionally face challenges, but there's almost no obstacle you can't overcome with the right solution. Our Plumbing Software has the answer to every common challenge we've highlighted.
You can use our cloud-based system to automate manual tasks to improve time management. For example, you can automate Job Scheduling with our Auto Planning feature. Our system will automatically assign Job Cards to your technicians, choosing either the most economical or quickest appointment available.
With our Job Card Software, you can support your remote workers by creating and sharing digital Job Cards, which they can use to share job progress, keeping you and your admin team informed throughout the day. You can also use Vehicle Tracking to prioritise their safety, as you can confirm when they've arrived at job sites with our GPS tracking technology. If there's an accident and they need assistance, you can send help immediately.
Our Plumbing Software allows you to organise inventory and maximise storage space with our Inventory Management System. You can see what stock you have, which materials have been allocated to jobs in progress, and what needs to be ordered for upcoming projects. Our cloud-based system gives you a bird's eye view of the stock in all your warehouses, and you can manage the materials stored in your vehicles.
You don't need to follow up on outstanding invoices manually when you use our Invoice Software. You can set up automatic email reminders, and our system will send an email to customers with overdue invoices. Our Invoices Dashboard gives you an overview of the total payments due to help you manage cash flow.
Tackle your plumbing business's daily challenges with Eworks Manager. Sign up for our free Plumbing Software trial today, or contact our team for more information.