Locate Your Employees and Schedule Their Jobs Based on Their Locations. For a 14-Day Free Trial, click here!
Employee Tracking System - Monitor Your Mobile Workers and Assign Jobs to the Nearest Worker
An Employee Tracking System Designed to Manage and Track Your Staff in the Field.
Eworks Manager is the ideal solution for any Field Service business wanting to connect admin staff and managers with their mobile workers in the field.
Our Mobile App delivers real-time updates and notifications as they happen in the field. Your field staff can update their jobs on-site from their smartphones, which automatically notifies admin staff of changes. You can use the system to identify each worker's availability, plan for delays, or assign additional work. Our Geo Planner raises productivity and service levels by keeping an eye on your mobile workers and their schedules.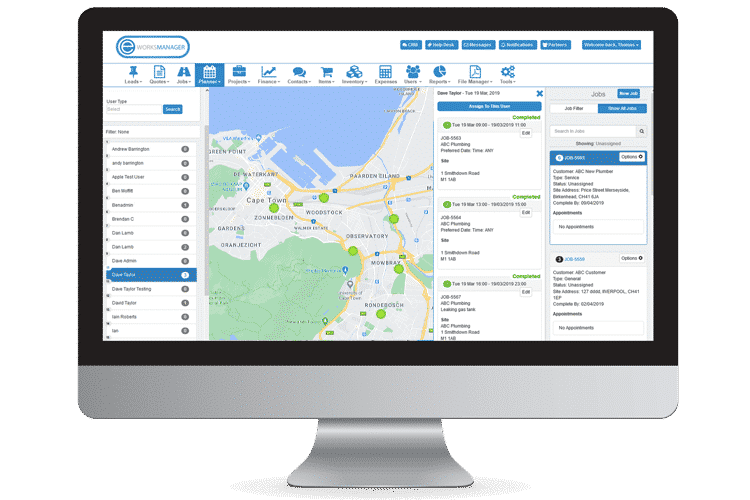 Plan the Most Economical Jobs using the Geo Planner
Our Geo Planner feature essentially gives your admin staff a map view that lets you see your employees' live location in the field. When a new job comes in, your admin staff can immediately appoint the nearest and next available worker to that appointment.
The Geo Planner also shows you each employees' tasks for the day to plan your tasks more efficiently and economically. The Geo Planner will save you on fuel costs and time because your workers will only be assigned jobs closest to their last appointment.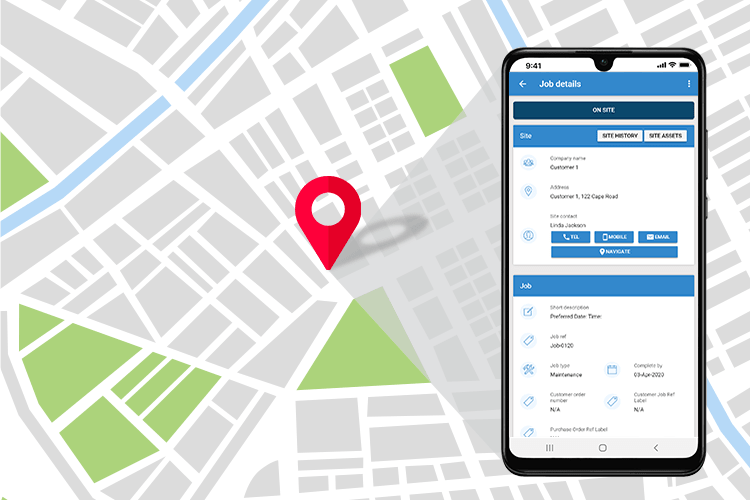 Efficient Live Mobile Tracking solution
Plan jobs more efficiently using the Live Mobile Tracking feature. The map view shows the mobile worker's route to each job. Suppose they happen to be going to a job and an emergency job comes in. In that case, the worker can immediately put their next appointment on hold and immediately attend the emergency job.
This feature also shows the mobile user's battery percentage on their device. In this case, the admin staff can then assign it to the next closest available worker instead.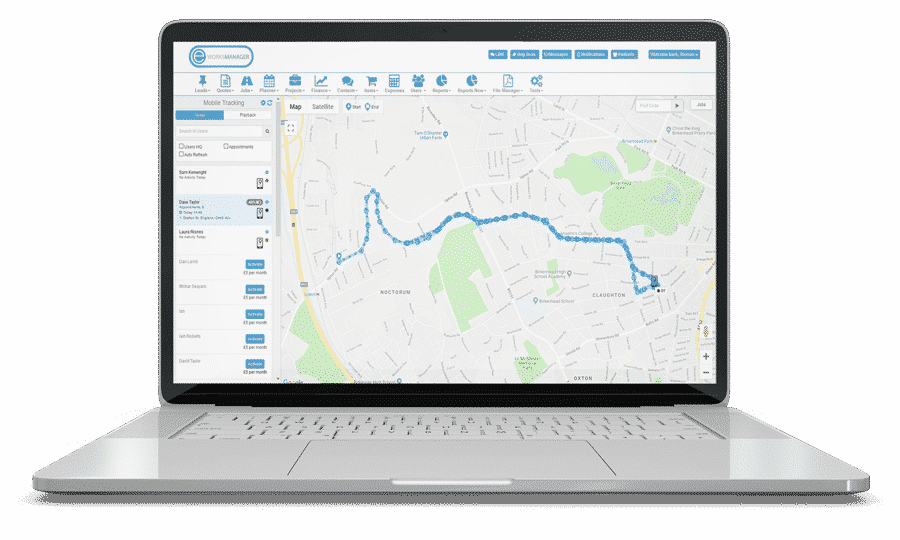 Job Planning and Vehicle Tracking
Our System's Vehicle Tracking feature also serves as a planning tool. View your company vehicles' live locations out in the field and schedule new jobs to the nearest available worker or team.
You can view a mobile worker's schedule for the day and easily slot in a new job when they are available. There are several search options to search for a specific postcode, which shows you a pin drop location and the nearest technician to it. You can also view all the unassigned jobs and assign them to your mobile workers in the field.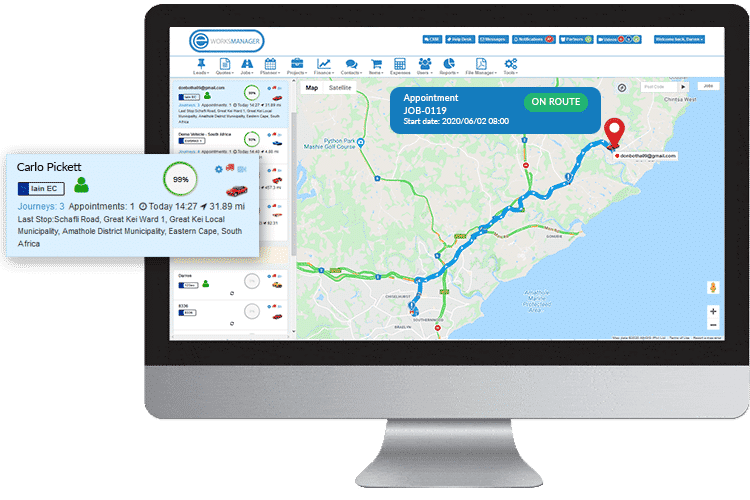 Real-Time Updates & Notifications
Our system's Live Panel shows a live feed of your mobile workers' job progress. This feature ensures that the appointed admin assistants can authorise and approve jobs and send them for invoicing almost instantly. The system also guarantees that no jobs are forgotten or misplaced because you no longer need physical job cards. Stay updated with the Live Panel Feature!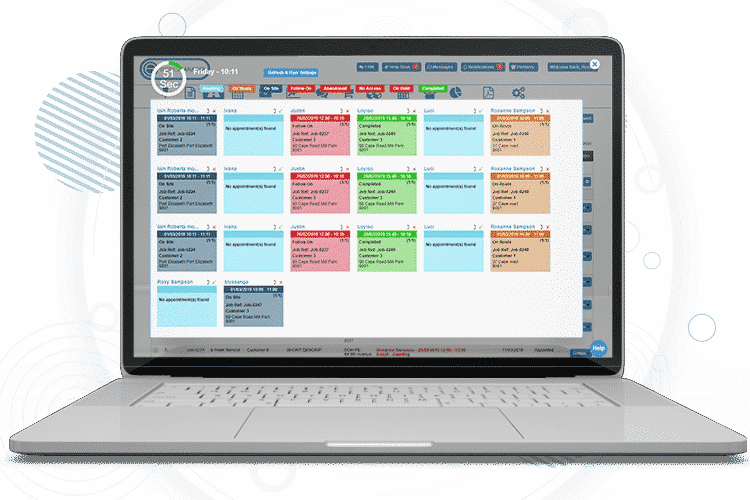 The Complete Business System
Some additional features that would benefit your business
Monitoring System FAQs
1What is a Geo Planner?
Eworks Manager's Geo Planner accurately traces which site your mobile workers are currently at, which appointment they are on route to, or who the nearest mobile user is to a reactive job that may come in.
Get a bird's eye view of your field workers using our location map. This feature simplifies organising your workforce schedules and saves you loads of time!
2How does Geo Planning help my business?
The Geo Planner lets you plan jobs according to your mobile workers' locations. Our Geo Planner is one of our most economical and time-saving features for planning your work schedules because your staff can save fuel and time by tending to jobs closest to them. This feature ensures that customers receive the best service, as appointments are attended to much quicker.