When you have several projects in the pipeline, it's good news for revenue. But you may be worried about how you will juggle it all. So, what can you do to ensure you provide a quality service without overworking your team, running out of resources, or falling behind?
Let's explore the challenges of working on multiple projects and how you can manage every deadline like a pro.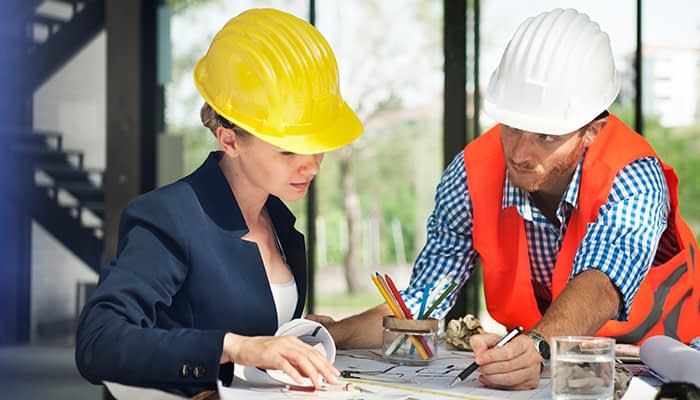 The challenges

Managing several projects at once can be a rewarding experience, but it also comes with its fair share of challenges. Here are some of the most common challenges field service and project managers face:
Time management: One of the biggest challenges is managing your time effectively. Balancing your workload and ensuring that each project receives the attention it deserves can be difficult.
Resource allocation: Ensuring all employees have the resources and support they need can be challenging, and it requires extra planning, which can take up your time.
Communication: Effective communication is critical when managing projects. But it's not always easy to stay connected with your workers and keep clients and other stakeholders informed.
Prioritisation: Focusing on the most critical tasks with a growing to-do list is crucial. But it can be challenging to prioritise in a way that ensures every project receives the attention it deserves.
Burnout: Working on several projects at a time can be stressful for you and your team. If you don't find a way to maintain a healthy work-life balance, your physical and mental health will suffer.

Managing multiple projects at once: Tips for success

You can overcome the challenges of managing several projects simultaneously with the right tools and approach. Here are some tips to help you do it:

Prioritise your tasks

It's crucial to prioritise your tasks to ensure that you're focusing on the most critical tasks first. Rank tasks based on their importance and urgency and use this information to decide which tasks to do first.

Set realistic deadlines

Realistic deadlines can help you manage your workload. You can deliver quality results and meet customer expectations with effective workload management. Before you commit to projects, work with your clients to set deadlines that meet their expectations and that your team can meet.

Delegate responsibilities

Don't risk trying to do everything yourself. When you're spread too thin, you may make mistakes, which could lead to delays and unhappy clients. To avoid this, delegate responsibilities to team members with the right skills and expertise. When sharing the workload, communicate your expectations and provide support and guidance.

Avoid multitasking

You may be tempted to work on more than one task at a time, but multitasking can be counterproductive. Instead, try to focus on one task at a time and avoid switching back and forth between tasks. If you're short on time and need to complete more than one task, take our advice about delegating and get someone to help you.

Use Project Management Software

Project Management Software can be a valuable tool for managing your projects. You can view all ongoing projects in one place, track progress, monitor project spending, manage tasks and deadlines, and collaborate with team members.

Communicate effectively

Effective communication ensures everyone is on the same page. It can prevent mistakes from happening - errors which could cost you time and money and delay projects. To improve communication, use a project management tool with a mobile app, so everyone in your team can share updates anywhere, anytime.

Take breaks and prioritise self-care

Schedule breaks for you and your team, and take time for self-care. Self-care activities you can do daily include walking, spending time outside and taking a break from your digital devices. Downtime and self-care can help you manage your physical and mental health.

Bonus: A guide to our Project Management Software

Let's take a quick look at our Project Management Software, including the features available, so you can see how we can help you manage your projects better.
Our Project Management Software is a cloud-based solution for project and field service managers. Here's how you can use our software to improve project management:

Create and schedule jobs within a project
Track expenses
Attach digital documents to projects
Track calls and emails with clients
Track progress in real-time
Create separate invoices for jobs within a project
Give clients access to our system via Client Portal to view project progress

Why choose Eworks Manager

Choosing the right software for your business can be challenging with so many solutions available. So, let us tell you what we offer so you can see why Eworks Manager is the best option for your field service business:
12 weeks of onboarding: Our 12-week onboarding programme prepares your team to use our software. You can book free training sessions with us during this time. Our training sessions cover everything you and your team need to know about managing projects with Eworks Manager.
Free support: No matter which package you choose, you'll get free support from our team. Because we know your time is limited, we offer several ways to contact our team. You can log a ticket, email or call us - whichever's most convenient for you.
Try it first: We offer a free 14-day trial so you can see what our software can do and whether it's the right solution for your business before you sign up. It's an obligation-free trial because our goal is to help you find a tool guaranteed to make business easier.
Stay connected wherever you are: We pride ourselves on giving you the flexibility you need to manage your projects anywhere at any time. You can access our system from your desktop or mobile device, helping you stay on top of your projects in the office and on-site.
Ready to get started?
Sign up for our Project Management Software today to make managing multiple projects easier for you and your team.
Contact us to sign up, or start your 14-day free trial to see how our software works.