It can be difficult to decide which tools or software your Field Service business needs for success, especially with multiple systems available for the industry. If you're using a different system for every business process, it can be tough for you and your team to keep up, and this could lead to poor productivity and inefficiency. You need one system that can streamline all your processes from start to finish, and this solution is CMMS Software.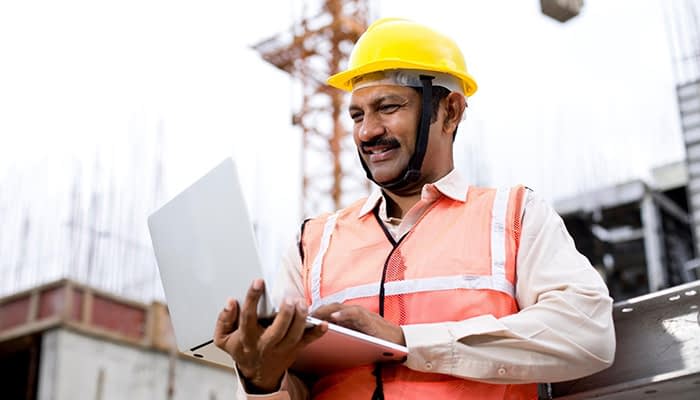 The best tool in your toolkit

With so many features available, CMMS Software is considered an all-in-one tool. CMMS Software is a centralised management system that businesses can use to schedule, track and monitor maintenance activities. Our software also includes features to help you automate your tasks, including Job Scheduling, Invoicing, Asset Management and Vehicle Tracking. The software can tackle most of the challenges the Field Service Industry faces, replacing the need for a business to employ multiple systems.
We've identified the top features of our CMMS Software's to showcase the system's flexibility.

Manage your team remotely

With CMMS Software, you can use vehicle tracking to supervise your remote workers when they're in the field. No matter how big or small your team is, you will be able to access your technician's live location or review previous journeys to determine where your field workers have travelled to during work hours. If your technicians use their own vehicles, you can turn off tracking after hours. Our Vehicle Tracking Software provides user reports to help you make sure your technicians are following the rules of the road and check in on their behaviour behind the wheel. These reports give you information about the driver's speed, acceleration, braking and idle time.

Create and send invoices

Once a job has been approved, an invoice can be sent to the customer with CMMS Software. Your technicians can create and send invoices before they've left the job site from their mobile device using Invoice Software. Our invoicing solution is flexible, with the option to customise your invoice design or use one of our templates. You can follow up on overdue invoices and send payment reminders via our Mobile App, giving you and your team control over your finances wherever you go.

Plan jobs ahead of time

Scheduling jobs is a time-consuming task, and without a scheduling tool, it's easy to double-book technicians. Allocate jobs ahead of time and avoid scheduling conflicts with CMMS Software and our job scheduling feature. Our Job Scheduling Software comes with a Time Planner, where you can view all your company's available jobs and assign them to your technicians. Once you've scheduled jobs for the day, week or month, your technicians can view their appointments via our Mobile App, giving them access to their timetable when they're on the go.

Stay on top of asset maintenance

Asset maintenance is a priority for most Field Service companies, as assets, including machinery and vehicles, are required to complete jobs for customers. When asset maintenance isn't prioritised, it can affect productivity. To effectively maintain your assets, use our CMMS Software's asset management feature. With Asset Management Software, you can schedule maintenance jobs and recurring jobs if asset maintenance needs to be done weekly or monthly. The system keeps a complete history of the asset maintenance work completed to help you plan maintenance jobs in the future and keep your assets in working condition.
Keep your business on track with CMMS Software
Boost productivity and keep your Field Service business on track with our all-in-one CMMS Software. Explore our system by signing up for our 14-day free trial or contact our team for more information.