South Africa's rising fuel prices present a significant challenge for the Field Service industry. While the government announced that it would temporarily reduce the general fuel levy (GFL) included in the Basic Fuel Price between 16 April to 31 May 2022, experts have said there is nothing the government can do to lower the international product price of petrol.
As global oil prices continue to soar, we're confident you're looking for ways to reduce your Field Service company's fuel costs. Fortunately, we have a simple solution, designed with your business's needs in mind, that's easy to set up so your team can start using it immediately. Explore the benefits of using Route Optimisation Software to tackle rising fuel prices.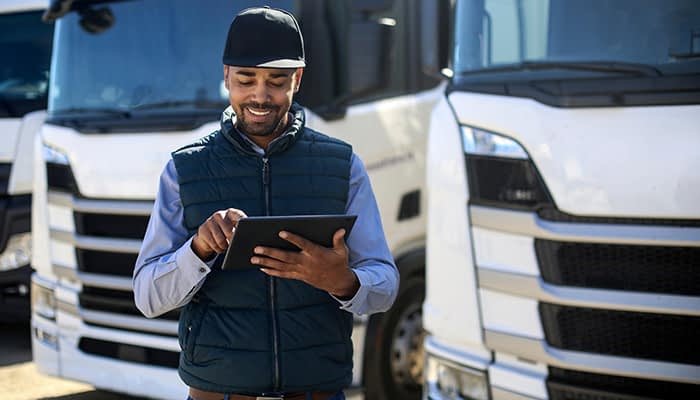 Reduce mileage with our planning features

You can automatically reduce the daily mileage of your fleet vehicles with Smart and Auto Planning. You can use our Smart Planning feature to schedule jobs efficiently, with the option to find the quickest or most economical appointment available. You can view the distance the technician will travel to get to the job and how long it will take them. With Auto Planning, you can set up our system to automatically assign jobs to technicians with the quickest or most economical appointment available. Our Route Optimisation Software can also be used with our Job Card Software to reduce mileage, as you can use our cloud-based system to create and share digital Job Cards. Your team will no longer need to travel to the office to collect or drop off Job Cards, as they can access their jobs for the day via our Mobile App.

Use Vehicle Tracking to improve driver behaviour

Speeding, acceleration, braking, and idling can lead to poor fuel efficiency, but you can use Vehicle Tracking Software to monitor driver behaviour to fix these bad habits. With our quick plug and play setup, you can quickly start tracking your mobile workers during working hours. You can then generate reports to identify if your team's driving is increasing fuel consumption and provide training to improve their skills on the road.

Boost productivity to increase profit

With less time spent travelling, your field workers will be able to complete more jobs in a day, increasing productivity and profits. Increasing profits may help your business cover the cost of rising fuel prices. As the future of the price of petrol and diesel is uncertain globally, it may be a while before it comes down again. Investing in a tool that could increase productivity and profits will have short-and long-term benefits for your business.

Reduce operational costs

As fuel prices rise, you may be looking for other ways to cut costs. While you may be interested in using Route Optimisation Software to reduce your fuel costs, it can also be used to decrease other expenses to help you cover the cost of rising fuel prices. As your fleet vehicles spend less time on the road, there will be less wear and tear on the vehicles. You'll spend less money on maintenance, and you won't need to replace your vehicles as often. While this isn't a short-term solution, it will be beneficial in the long run if fuel prices don't come down.
Minimise the impact of rising fuel prices with Route Optimisation Software
As fuel prices continue to rise, now's the ideal time to sign up for Route Optimisation Software. Our software is user-friendly, and we offer free customer support to get your team up and running with the system to manage fuel consumption and mileage in no time. For more information about Eworks Manager, get in touch with our team. To explore our software's tools and features, sign up for our free trial.