Time is your field service company's most precious resource, so you must use it wisely. Here are some of the most effective ways to save you and your team time.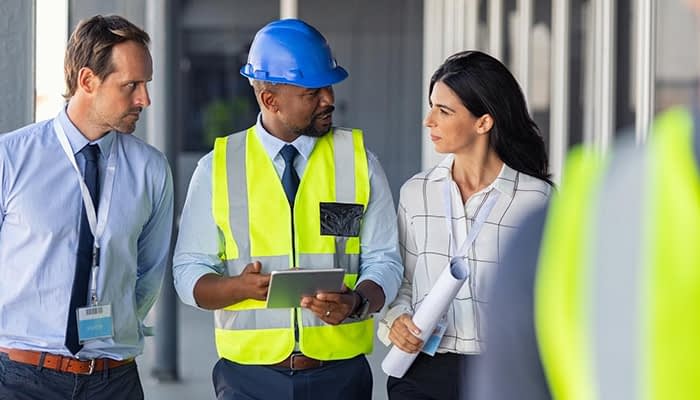 Decrease time spent sourcing supplies

If your workers are in the field and discover that they don't have all the materials they need, they'll waste time contacting the office or suppliers to source the items they need. They may have to travel back to the office to fetch supplies or put the job on hold until they can get the right resources. To prevent this, you can use an Inventory Management System to manage purchase orders, create picking lists for jobs, and determine where stock is at all times. Your team can access the system via their mobile phones and find the storage location of the materials they need to ensure they're prepared before heading to their next job.

Reduce travel time

Your field workers spend a great deal of time on the road, travelling from one job site to another, but with Route Planning Software, you can reduce travel time. You can assign appointments to the nearest available workers so your team can get to job sites quickly and complete more tasks in a day. You can also assign tasks to the most suitable technicians or workers with a particular skill set. Workers with the right skills or the best qualifications for a job will work efficiently and complete the task faster.

Streamline communication with clients

There's very little time for field workers to take calls and respond to emails from customers when they're on the job. They must stay focused to meet deadlines and move on to the next appointment. Your team can simplify customer communication with Client Portal Software. The client portal eliminates the need for workers to contact clients every time there's an update. Instead, your clients can log into the portal and view the progress of their job. The client portal is ideal for customers too. Their time is just as valuable as technicians, and they may not have time to contact your team whenever they have a question. They can use the system to log a ticket if they have a query or request a new job or quote.

Ditch the paperwork

A paper-based system is inefficient, as documents and job cards can be misplaced or damaged, and your field workers have to capture data twice. Replace your paper-based management system with Job Card Management Software to reduce your field workers' admin time. With Job Card Management Software, your team can access their job cards and calendars via their mobile devices and upload data to a cloud-based system. Because the data is automatically collected and stored on the system, your admin team and supervisors can view updates in real-time and access new information instantly.

Streamline invoicing with Invoice Software

Invoicing can be time-consuming, and after a long day in the field, it's the last task any technician wants to do. Fortunately, your field workers can complete invoicing before leaving job sites with Invoice Software. Your workers can access the software via a mobile app, create an invoice using the details from the job card, and email it to the customer. Once an invoice has been sent, your team can set up automatic email reminders, so they don't have to follow up on unpaid invoices manually.
Give your field workers the resources they need to save time and boost productivity in the field. Get started with Invoice Software - sign up for a 14-day free trial or contact our team to learn more about our cloud-based invoicing solution.