Job Scheduling Software was not designed solely for big businesses. The software offers many benefits for small businesses too, and there are several ways the system can help you overcome the challenges of running a small company. If you own or manage a small field service business, take a look at some of the ways the system can help you overcome the challenges you may be facing.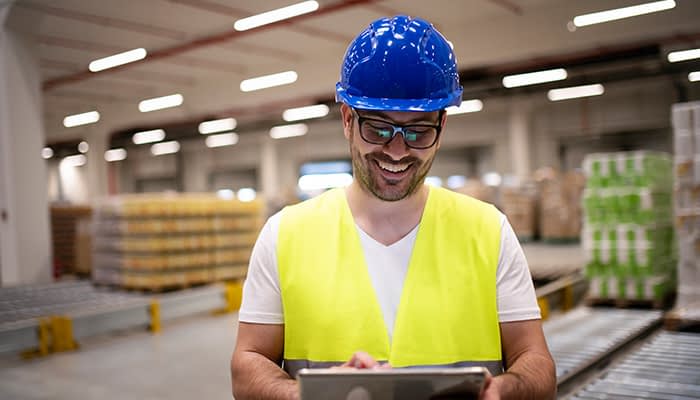 Challenge: You can't be everywhere at once

Managing a field service business with a small team can be challenging. You can't be at every job site at once, so it's difficult for you to supervise your technicians simultaneously.

Solution: Monitor your team remotely with Job Scheduling Software

It's easy to monitor your team remotely with Scheduling Software. Your technicians can provide real-time updates with digital jobs cards which you can access wherever you're located. You can also keep an eye on your team throughout the day with Vehicle Tracking Software to make sure your technicians arrive at appointments on time and get to their destinations safely.

Challenge: You're missing out on good opportunities

You may be getting plenty of leads, but if your team doesn't have enough time to respond to potential customers, your business could miss out on good opportunities.

Solution: Manage your leads efficiently with Scheduling Software

It's easy to manage your leads efficiently with a tool like a Scheduling System. If you have an extensive list of leads, you can import them into the system all at once. To save time, you can assign leads to your team to ensure they're evenly distributed and convert leads into quotes or new customers. With a system to manage all your leads in one place, you and your team will have more time to convert leads and get more business.

Challenge: You don't have enough time for all your tasks

When you're running a small business, the chances are you're taking on more than one role as an owner or manager. You probably don't have time to give every admin task your full attention, increasing your chances of making mistakes which could cost the business.

Solution: Use a Scheduling System to cut down your admin time

With Job Scheduling Software, you can manage all your admin tasks with one system. You can schedule jobs, view your technicians' diaries, plan their routes to save time and money, send quotes and invoices, and arrange maintenance jobs - all from one platform.

Challenge: You know there's a way to simplify your processes, but you don't know where to start

You know there must be a way to streamline your day-to-day processes and integrate your systems, but you don't have the time to find an affordable and simple solution for your business.

Solution: Bring all your systems together with Eworks Manager

When you choose our Job Scheduling Software, you can connect your systems to our software with app integration. Our Zapier integration makes it possible for you to connect Eworks Manager with over 4000 apps, including Google Calendar, Xero, QuickBooks, Trello and Microsoft Excel, so that you can automate your daily tasks. When you connect Eworks Manager to one of your apps, you'll be able to move information between our system and your app automatically.

Eworks Manager is great for small businesses

We offer free customer support to all our customers, and our support team is available via live chat, email and telephone. If your team needs training, we'd be happy to chat with you about your needs and your budget to find the best approach for your team. Because we're based in South Africa, we understand the reality of operating a field service business in the country. Our location makes it easier for us to support your local business.
Get in touch with us for more information, or sign up for our 14-day free trial today.