If you want to secure your future in the field service industry, you need to future-proof your business. Future proofing your company means staying ahead of the curve and adapting your strategy as technology advances and customer needs change. No matter how successful your business is today, you won't get far if you're not ready for the future.
Here are a few steps you can take to position your business for long-term success.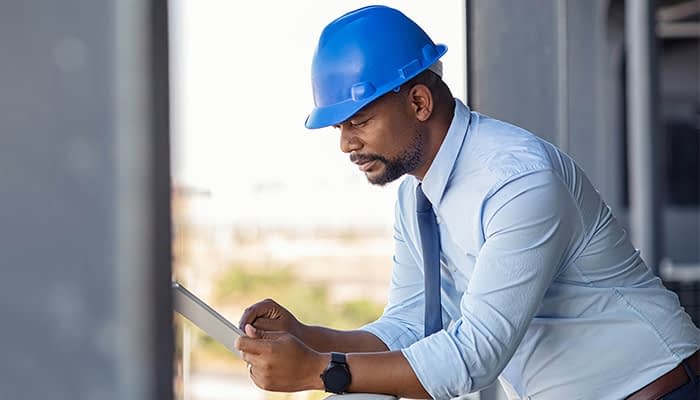 Ask your customers for feedback

Your customers are the ones using your service, so gathering and using their feedback to identify your business's weaknesses to improve your service is logical. Customer feedback can help you understand your customers and their changing needs, and you can use this to adapt your service offerings to deliver excellent customer service. If you don't try to understand your clients, you'll lose them. In a competitive market, it's even more challenging to retain existing customers as they can easily find a service that meets their expectations. The key is to collect feedback frequently. As customer needs are always changing, constantly asking for feedback with surveys and questionnaires helps you make proactive changes to keep up with their expectations.

Keep up with new technologies

Keeping up to date with new trends and technology can help you remain relevant as an industry expert. Customers expect you to provide specialist advice, use the latest technology, and offer a service that resolves their issues. If you don't position yourself as a knowledgeable leader in the industry, they'll turn to your competitors. To establish your business as an expert in your field, keep your team up to date with training and allow them to propose new ideas to encourage innovation. Looking ahead gives you the chance to develop a long-term strategy to anticipate and respond faster to changing customer needs in the future. By predicting the industry's future, you can start looking for ways to use technology to meet customer expectations.

Prioritise preventative maintenance

Besides using the latest technology to improve efficiency and remain competitive, you need to keep your technology and other assets in good condition to future-proof your business. Preventative maintenance is the regular maintenance of equipment to prevent unexpected breakdowns and downtime. An effective maintenance plan can increase the longevity of your assets, maintain productivity levels, and reduce the need to replace expensive vehicles and equipment frequently. If you can resolve problems before assets fail, you can prevent downtime, save money and keep your company in business.

Optimise your business processes with software

Paper-based field service management is becoming obsolete, yet many businesses continue using paper documents to run their business. A paper-based system is time-consuming and unproductive. To get ahead and secure a future for your business in a competitive industry, you must start automating manual tasks. You may be hesitant to automate jobs because you don't want to compromise on quality. However, with the right software, you can improve productivity and the quality of your services. With a solution like CMMS Software, you can get more work done with fewer resources, saving your business time and money.
With our CMMS Software, you can streamline most of your business processes, including Job Scheduling, Quoting, Invoicing and Stock Management. You can generate reports and make data-driven decisions to improve business operations, save time, boost productivity, and reach your business's goals. To learn more about Eworks Manager, contact our team or start your 14-day free trial.