It can be easy to get distracted by the day-to-day responsibilities of running your landscaping business and forget to focus on growing your company. Growth brings new opportunities to build a loyal customer base, increase sales and grow your earnings. If you've lost focus and need to get your business growth back on track, use our simple solutions to grow your landscaping business.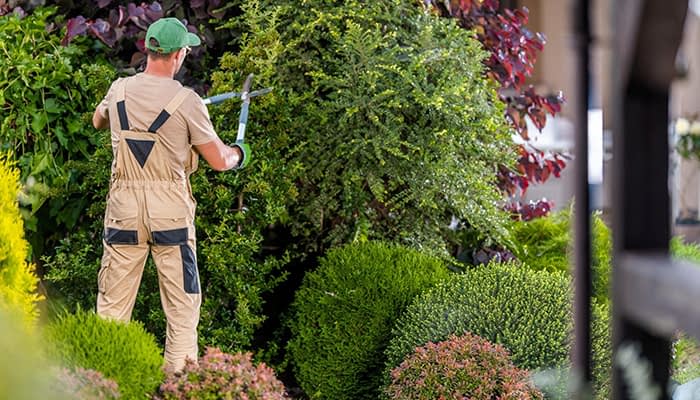 Start a blog

Relevant blog posts can help you stand out from your competitors and establish your brand as an expert in the industry. People see adverts online all the time, and they don't always take note of the information they're seeing. They're more receptive to information when it's relevant and exciting, so blogs are an effective marketing tool. The key to creating a successful blog is to share content frequently. Publishing blogs regularly gives you the chance to address trending topics related to your industry, drive traffic to your website, and improve your website's SEO (search engine optimisation) rankings.

Focus on client retention

Companies are told time and again that it's cheaper to retain customers than to acquire new ones, and there's truth to this saying. Client retention is not only more affordable but more beneficial too. Loyal customers are more likely to refer friends and family to your business, share their positive experiences on social media, and leave a review on customer review sites. To improve customer retention, you must identify and meet your customers' needs more successfully than your competitors. The best way to get customer feedback is to build a relationship with them. Ongoing communication makes customers feel valued, and it increases the chances of them using your service again in the future.

Ask for referrals

Referral marketing relies on customers to spread the word about your product or service to their family or friends. They encourage others to choose your business over competitors based on their experiences. Referral marketing is only successful if your customers are happy, so make sure you always provide excellent service and good customer support. The best referrals come from loyal customers, so give your customers a reason to be loyal. To encourage them to refer potential customers to your business, offer incentives for referrals. For example, you could provide customers with discounts or free services for referrals.

Improve your website

If you rely on your website to share special deals, new services, and other information with your clients, updating the content on your site is vital. Outdated information creates a poor first impression and may deter visitors from staying on your site. A website is one of the first places customers will visit when looking for your contact information, so make sure it's easy for visitors to find your details or complete a contact form. To encourage visitors to take action on your website, share a compelling call to action (CTA). Your CTA should be determined by the action you want visitors to take, whether to get a quote, contact you, sign up for your email list, or complete a lead generation form.

Streamline tasks to save time

By streamlining time-consuming tasks to save time, you can focus on growing your business. Landscape Management Software is the ideal solution for the landscaping industry, with tools specifically designed to automate tasks and improve the efficiency of business processes. You can use Quoting Software to create and send quotes and Invoice Software to generate invoices and automate email reminders for outstanding payments. The software simplifies job management with Job Scheduling, as you can schedule jobs in advance or automate job scheduling. With our Job Scheduling App, your workers can manage their allocated jobs on the go and share real-time updates with you and your admin team. You can also use the software to save your employees time with Route Optimisation Software. You can automatically send jobs to workers based on their location, reducing travel time so they can get more tasks done in a day.
There are so many ways to streamline tasks and save time with Landscape Management Software. To discover everything Eworks Manager offers, start your 14-day free trial or contact our team for more information.