Gardening and Landscape Management Software that helps you manage and maintain your schedules. For a 14-Day Free Trial, click here!
Landscape Management Software - Job Card Management Software for the Gardening and Landscaping industries
How can Landscape Management Software help your business?
If you own a business which comprises gardening or landscaping, you will know that it is not easy trying to arrange everything you need to run your company smoothly; especially if you have various teams. What you need to take full control of your business is Landscaping Software. This software will help you change the way you do business, boosting efficiency and streamlining all aspects of your business.
With our advanced Job Card Management Software, Eworks Manager, you are in command of your gardening and landscaping business. We provide an all-in-one Job Card Management Software which can be reached from the office and via our Mobile App.
Manage seasonal recurring service calls
Create Recurring Jobs for customers who frequently require your services. Create a task and set a recurrence rule specific to your needs; this will automatically create the jobs in the Eworks Manager System, whether it be a daily, weekly, or monthly recurrence.
Set up and monitor recurring maintenance services against customers and assets.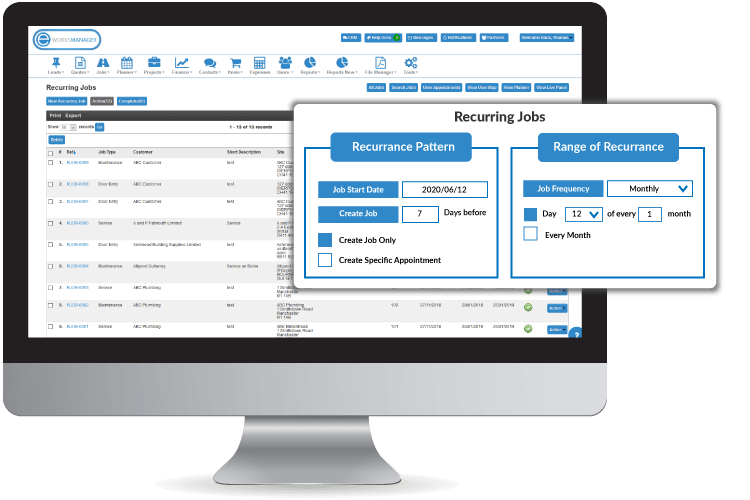 Invoice Management the easy way
Generate invoices on the go with our Mobile App or from our cloud-based Admin System. Manage your unpaid invoices and set payments terms for each client.
Eworks Manager integrates into SAGE One, Xero and QuickBooks accounting software. Our system also enables you to export your invoices for auditors or bookkeepers.
The complete invoicing reports feature provides a breakdown of all invoices and the status of each. With this information, you can see all invoices that have been paid and everything that is still outstanding.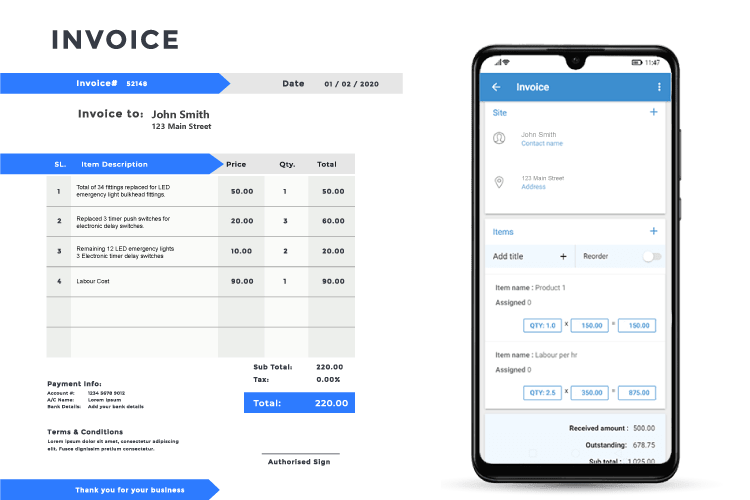 Real-Time Job Costing
Our Purchase Order feature assists you in managing your suppliers and comparing their pricing.
Track your purchases and costs on the system and take charge of your profits. Cost your tasks quickly and easily with pre-costing functions. Mobile workers can use the app to create purchase orders for materials they may need on-site. The system also lets you supervise your staff and their purchases.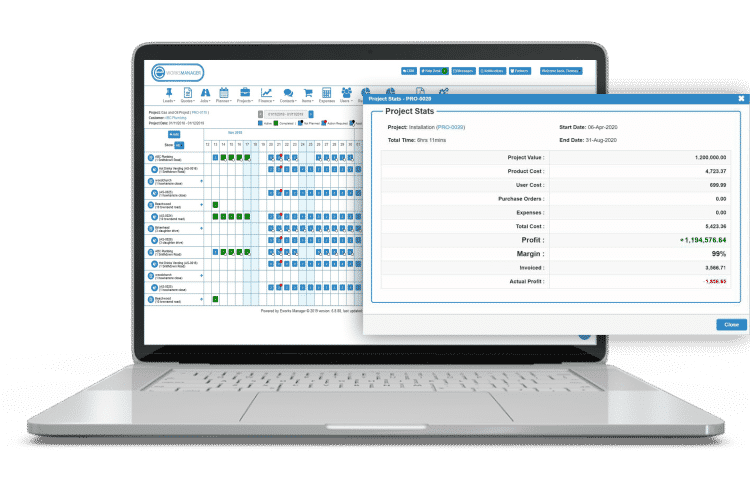 Smart and Auto Planning to ensure your appointments are made efficiently
Our Smart Planning feature allows you to designate specific jobs to workers with particular skill sets. The system will search for the worker that can attend to the task the soonest, or the one closest to the task, making it the most economical appointment. This reduces fuel costs and ensures that the appointment is completed in good time.
Auto Planning allows you to automatically plan appointments dependant on types and whether you would like them to be scheduled in an economical way, or for the fastest response.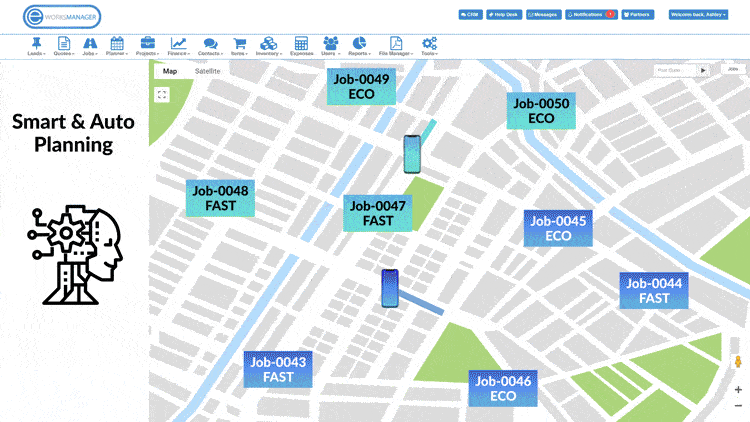 Digital Documents stored safely and securely
If you have documents or forms that need to be included in the system, we can digitise these for you.
Electronic forms make sure all compliance documents are filled out digitally and stored against the task. You can also email them as an attachment to your customer if need be, saving you time photocopying and scanning relevant documents.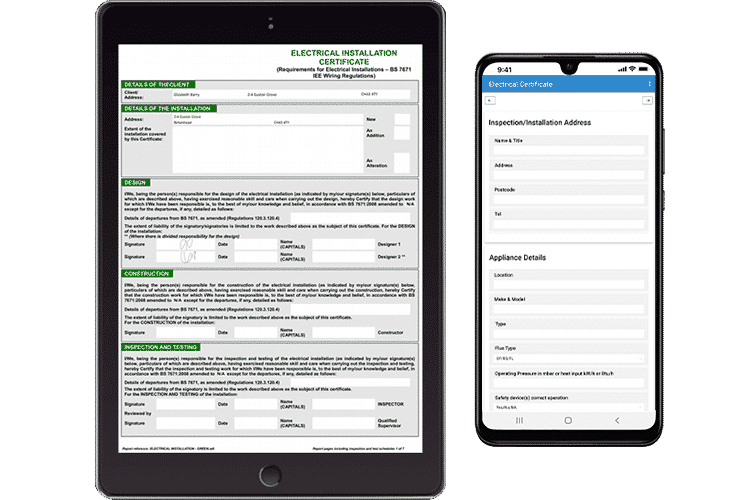 New Job Approval Methods!
Get your field workers to follow social distancing guidelines by using our latest features when getting jobs approved by your customers.
Landscape Management Software FAQs
1How will Landscaping Software benefit my business?
Our
Landscape Management Software
will help you to streamline every aspect of your business. The system is comprised of everything from quoting to scheduling tasks, tracking your mobile workers, and invoicing. Our software is designed for the service industry and is available on any mobile device, via our Mobile App.
2What can I do with Landscaping Software?
Create jobs or
job cards
from the system or app. Assign tasks to projects or various trade jobs. Our
Staff Planning Software
includes a virtual whiteboard that allows you to see all your scheduled appointments.
3Does Landscaping Software improve efficiency?
Eworks Manager's Job Card Management Software was developed to boost the efficiency of your whole business, for you and your team. One of the most helpful features in our system aims at helping your business go paperless. The system is available on the Admin System, which is commonly used by your admin members, and the Mobile App, which was created for your team of mobile workers. The app empowers field workers to log tasks, send quotes, and more. With all your data captured within one system, your workers can spend more time concentrating on their current task at hand.
4How will Landscaping Software benefit my workers?
Your workers can spend more time doing their work instead of completing paperwork. Our Mobile App removes the admin from the field and automates time tracking while updating the office on the status of appointments in real-time.
5Can I track my mobile workers' jobs in real-time?
Our Live Panel gives you the power to respond to any issues that happen in the field spontaneously, immediately!