HVAC professionals can use Eworks Manager's HVAC Software to schedule jobs, dispatch digital work orders, track equipment or assets, monitor technician performance, build a customer database, and manage every other aspect of operating an HVAC business.
How HVAC Software can Help With Management
As your HVAC company expands, so will your scheduling requirements. QuickBooks is great for accounting, but it simply cannot handle the scheduling demands of today's HVAC companies—unless Eworks Manager is added! Setting up a service schedule with this HVAC business software couldn't be easier; simply drag and drop and you're set!
The Time Planner in Eworks Manager gives you control and flexibility. You can easily plan and schedule every type of job, include all the job details in the job description, and appoint your available technicians for the job.
You can use our Recurring Jobs feature to build and schedule jobs that will reoccur every week, month, or year. Once you've set up a recurring appointment, our system will add the new jobs based on the re-occurrence rules you've specified. With our Planned Preventative Maintenance Software, you can easily plan and schedule annual services on your customer's assets.
You may also specify how soon you want the job to display on the system before its due date. Once the jobs are established, you can manage your employees to complete them. You can also use our all-in-one system to handle your projects.
HVAC Software For Your Team On the Move
Are you ready to take your company to the next level? If this is the case, the Eworks Manager Mobile Job Scheduling App is the ideal mobile HVAC software. Send work orders directly to your technicians' mobile devices and allow them to fill out the paperwork from the field.
When they finish a job, they electronically submit the completed work order (along with any documents or forms) to the office. Become the leading mobile workforce of the future today!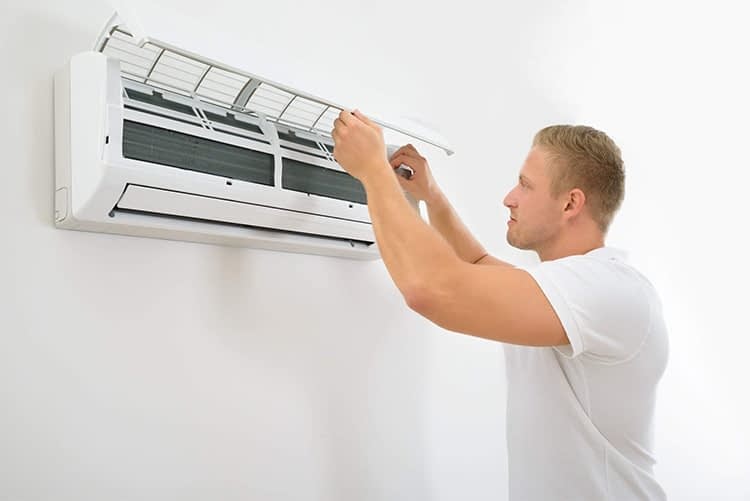 ---
Manage your HVAC company from any device, wherever.
Professional Quoting and Invoicing
Create accurate quotes for clients on-site. Because all the information is current, you can send a quote to your client as soon as it is completed.
Invoices can be created on the go using the Mobile App or from the Admin System, and you can manage invoices and set payment terms for each customer. With our easy-to-use, customizable templates, you can tailor your invoices and quotes to your company's brand and structure.
Eworks Manager's Business Integration Software integrates our system with your preferred accounting packages like Sage, QuickBooks, and Xero, to record all transactions without double entries. You may also export your invoices to accountants or bookkeepers from the system.
Asset Management
Our Asset Management Software for HVAC companies can assist you in creating, managing, and maintaining recurring and urgent work, assets against invoices, recurring invoices, and maintenance services.
Keep track of your internal assets, whether they be office facilities, vehicles, or customer assets. This includes HVAC systems and any other equipment sold to a customer that may need regular maintenance.
Eworks Manager is a mobile application that is versatile, efficient, and simple to use, and it is a cloud-based HVAC software that is accessible from any device at any time.
Keep track of the entire company, including job costs, job cards, supplier invoices, customer invoices, payments, inventory levels, properties, and more. We also offer a Vehicle Tracking Software feature that provides you with complete visibility of your teams when they are on the move.
Improve the efficiency of the field service workflow by creating purchase orders, submitting invoices, fill out forms, upload pictures, and more from your mobile device or your computer.
---
Eworks Manager's HVAC Software will certainly help your HVAC business improve management, reduce the hassle of scheduling and help you go paperless. Try Eworks Manager for a 14-day free trial, or request a demo from our team today to find out more!