Manage and Create Triggers in Our System - Receive Alerts on your Mobile. For a 14-Day Free Trial, click here!
Job Alert on Mobile - Receive Job Alert Notifications to inform you of newly assigned tasks or updates
Keep on top of your appointments with our Job Alert Notification feature
With our Job Alert Feature, you can keep in contact with the office and other field workers efficiently and effectively. Whether you need an access code or another field operative to help you with a job, our messaging feature is the perfect solution. Keep communication channels open with work colleagues by using our job alert solution: the ideal solution for the technical service industry.
You can also message field operatives from the office. This is especially handy if you need quotes or jobs done quickly and want to check on your field workers' availability.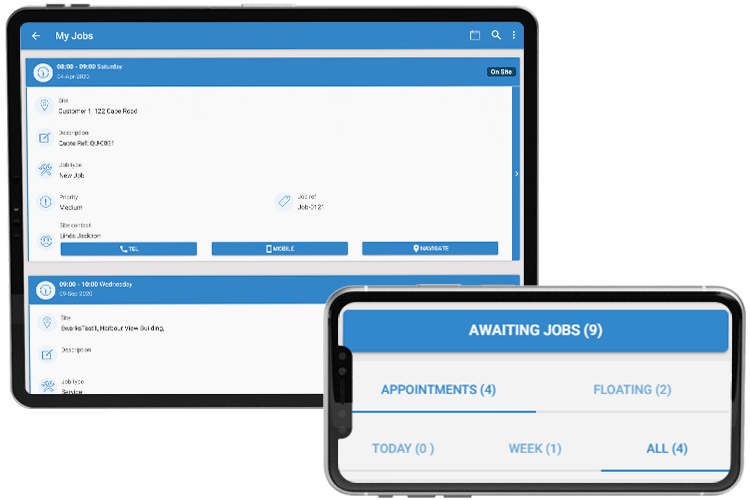 The Complete Business System
Some additional features that would benefit your business
Mobile Job Alert FAQs
1How can I get job alerts from Eworks Manager?
Using our
Job Alert on Mobile
feature, you can set custom triggers to notify you of various actions taken. Thes could be anything from newly assigned tasks, updates to an existing task, or even cancellation or postponement of an appointment. These alerts can be created within our Admin System and will automatically appear as Job Alert Notifications within the Mobile App.
2What is a Job Alert?
A Job Alert is a notification advising you of updates to your profile regarding tasks being assigned to you, or updated. These Job Alert Notifications ensure you keep informed of any changes to your schedule during the day.